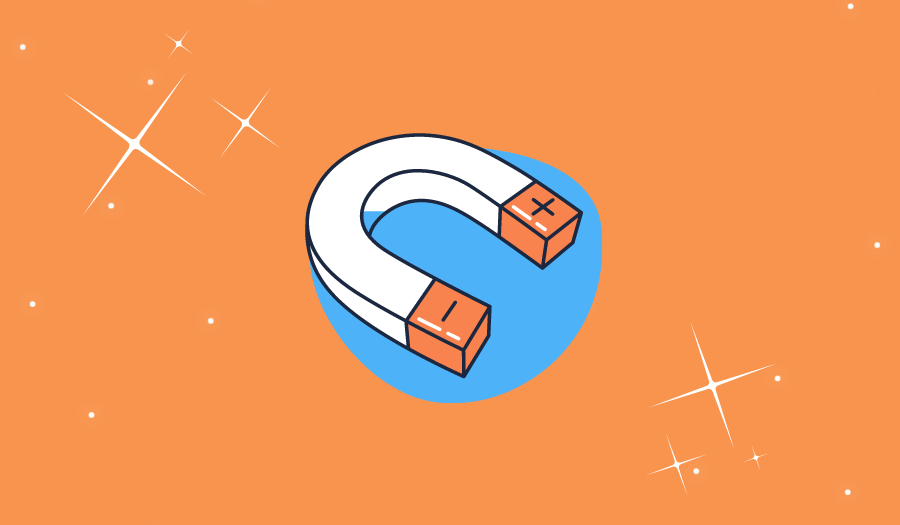 There are a lot of misconceptions about inbound marketing. Some people think it's just a fad or that it's only for certain types of businesses. Others think inbound is too complicated or even ineffective. In this article, we'll dispel some of the common myths about inbound marketing and illustrate why it's a powerful strategy for reaching your target audience.
Myth #1: Outbound leads the pack.
Outbound marketing is still alive and well, but there is a misconception that outbound dominates the marketing strategies of most businesses, which is not true! In fact, according to a 2021 HubSpot report, 70% of marketers actively invest in inbound marketing, with roughly 60% saying inbound was "very important" or "extremely important" for their business.
Inbound marketing is a better way to grow your business because it builds meaningful relationships with prospects and customers. Outbound methods are costly and generate lower ROI than investing the time to build connections and strengthen brand loyalty over the long term.
Myth #2: Inbound marketing and SEO are the same.
Because SEO is a huge component of inbound marketing, many people think the terms are interchangeable. However, inbound marketing is the holistic practice of earning website traffic, turning prospects into leads, and converting those leads into sales. The SEO component is driving qualified visitors to your website through search engines.
While keywords are an aspect of SEO, targeting many keywords does not mean that valuable, qualified leads will come to your website. Inbound isn't about driving purposeless traffic; SEO involves optimizing your website so it will appear prominently in search engine results pages (SERPs) for queries that are relevant to your business.
Myth #3: My industry isn't suitable for inbound marketing.
Even if your industry isn't the most exciting and you've enjoyed success with advertising, you could still benefit from inbound marketing. In some industries, many business owners shy away from social media, believing it's not suitable for organizations like theirs. For example, law firms often keep their distance from social media because of concerns about confidentiality issues. Additionally, Google sets lots of guidelines that can make it hard to rank for certain keywords, which presents a challenge for certain industries. Even with these limitations, however, businesses can gain leads and improve brand image with a coherent and creative inbound marketing strategy. Any business can benefit from inbound marketing.
Myth #4: Results should be immediate.
The inbound marketing process takes more time and effort than simply putting out an ad and forgetting about it. You can't expect instant results; it may take months or even years before you see the real impact of your efforts. You may see small victories along the way, but the goal of inbound marketing is sustained long-term growth. It's an iterative process that requires regular optimization that's in tune with the unique dynamics of your business and buyer persona behavior. The absence of an immediate, dramatic business transformation is not a sign of failure.
Myth #5: Inbound marketing can be done effectively without specialized software.
The inbound marketing strategy is highly effective, but it can be hard to execute without the right software. The process of choosing marketing software can be daunting, which can make it difficult for you to get going. Software fees might seem like an unnecessary or even intimidating commitment, but good inbound marketing software can help you see results more quickly and with less labor.
You need a robust CRM tool like HubSpot to effectively utilize your inbound marketing strategy. HubSpot CRM can help your business succeed through building and growing an exceptional customer experience. It provides the tools you need to succeed, including their Marketing, Hub Sales Hub, Service Hub, and Operations Hub, which help ensure smooth handoff between team members so you can better delight your customers. There's no one-size-fits-all software, so do some research to find the best fit for your business.
Myth #6: Email is irrelevant.
Emails are indeed relevant. Email marketing is the most effective way to reach your potential customers because it can deliver valuable content that's tailored specifically for them. Inbound marketing emails are sent to contacts that have already expressed interest in your service or product or subscribed to your email list. With billions using email every day, there's no shortage of people to receive messages from your business. You need to develop a sound email strategy that's built around best practices, however, to reap the benefits of increased sales, website traffic, and leads that a successful email campaign can bring.
Myth #7: Sales and marketing don't mesh.
This is the furthest from the truth! Let's face it, the days of having siloed departments for sales and marketing are long gone. In the best companies, these two areas work hand in hand to produce better results than either can do alone. Consider establishing a service level agreement between the two departments. This will help you better align their separate efforts, ultimately enabling your business to close more deals.
Myth #8: It's about quantity, not quality.
Keywords are critical for ranking well in search engine results, but it's important not to overdo it. More doesn't always mean better, especially when it comes to keywords. Keyword stuffing can cause more harm than good to your credibility with search engines. Quality content that's relevant to your audience is much more important than the number of keywords you fit into a web page.

Inbound marketing is a complex and often misunderstood process, but, done correctly, it can work for businesses of any size or industry. Are you still unsure about whether inbound marketing is the right choice for your company? Learn more by subscribing to our blog or checking out our free resource library and case studies of businesses like yours.