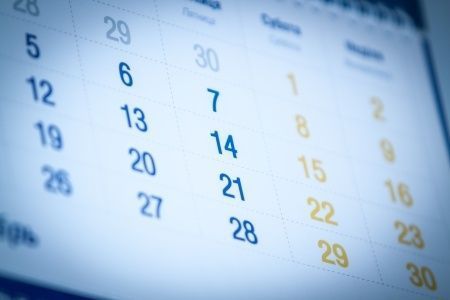 If your company is planning for 2015, you're probably considering how you will allocate your marketing budget for the New Year.
We've compiled a list of some amazing stats regarding inbound marketing ROI and components of inbound marketing, like social media, blogging and lead nuturing that prove why inbound marketing is a huge asset as you work on expanding your business in 2015.
Inbound Marketing
1. 80% of business decision makers prefer to get information in a series of articles versus an advertisement. (Exact Target).

2. Inbound marketers double the average site conversion rate, from 6% to 12% total (HubSpot).

3. 50% of consumer time online is spent engaging with custom content. (HubSpot)

4. 61% of consumers say they feel better about a company that delivers custom content and are also more likely to buy from that company. (Custom Content Council).

5. Inbound practices produce 54% more leads than traditional outbound practices. (HubSpot). [Click to Tweet!]

6. Inbound marketing costs 62 percent less per lead than traditional outbound marketing (Mashable).

Now let's look at stats about social media.
Social Media
7. 78% of small businesses attract new customers through social media. (Relevanza)
8. 82% of buyers say they trust a company more when its CEO and senior leadership team are active in social media. (War of Words: Myth-Busting Social Media, SEO & Content Marketing).
9. Companies with 51-100 Twitter followers generate 106% more traffic than those with 25 or fewer (HubSpot).
Learn how to use Facebook as part of your social media strategy with our free eBook!

Next, stats about blogging:
Blogging
10. 82% of marketers who blog daily acquire customers from their blog (HubSpot).

11. Blogs give websites on average 434% more indexed pages and 97% more indexed links. (Inbound Writer).

12. B2B companies with blogs generate 67% more leads per month on average than non-blogging firms. (Social Media B2B).

And finally, lead nurturing!
Lead Nurturing
13. Companies that excel at lead nurturing generate 50% more sales-ready leads at 33% lower cost. (Forrester Research).
14. 87% of people today use a search engine and 78% use it to do searches for products and services (HubSpot).
15. SEO leads have a 14.6% close rate as compared to outbound leads at 1.7% (HubSpot).
16. 70% of the links search users click on are organic—not paid (HubSpot).
Are you convinced that inbound marketing could make a difference for your business? Let's talk!