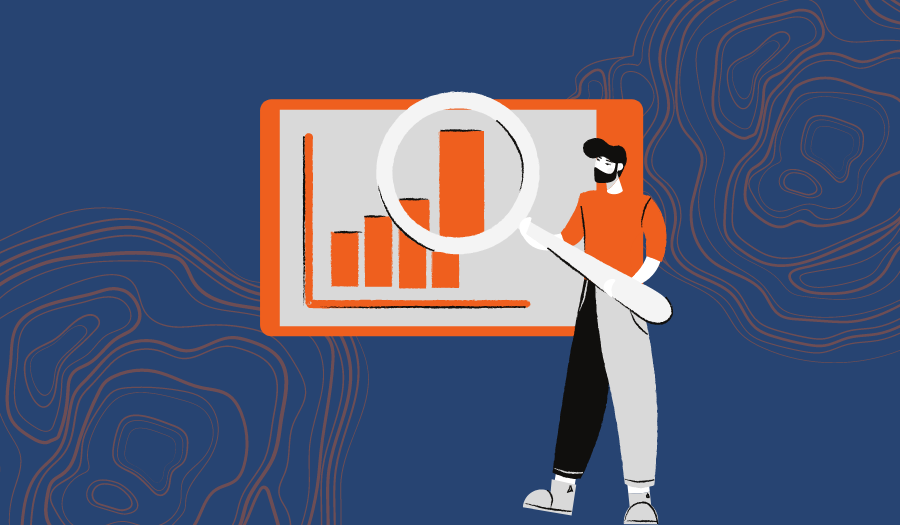 It's hard to predict the future, but that doesn't stop marketers from trying. It's important to keep up to date on the latest trends so your business can stay ahead of the competition.
Today, we'll look at some marketing strategies you should have in your toolbox this year. Some of these may seem familiar to you, while others may be new.
1. SEO
In a world where information is just a click away, it's important for your website and content to be as discoverable as possible. SEO increases your site's visibility in organic search engine results so people can find your business more easily when they search for products or services like yours. This strategy has been around for some time now, but it continues to be an important modern marketing tactic, as search engine usage has become ubiquitous. In HubSpot's recent survey of more than 1,000 global marketing professionals, the company found that 28% of respondents currently use SEO, and 84% plan to invest as much or more in this tactic in 2022.
SEO is important for your business because the better optimized your website is, the more likely it will appear prominently in search engine results pages (SERPs). As the SEO landscape evolves, so does your opportunity for success. Utilize external links as this will give your readers more resources to find a solution to their current challenge. Writing engaging meta descriptions is another SEO tactic that will allow crawlers to determine a webpage's ranking. Now more than ever, you need an expert team to help with everything from SEO insight reports and multimedia campaigns in order to bring about a complete online presence that will get users clicking on what they're looking at.
2. VR and AR
Virtual reality creates a simulated environment. It is typically used for gaming and requires users to wear goggles. Augmented reality presents a version of the real world that is augmented by digital elements (like the once-popular game, Pokémon Go) and doesn't require goggles. These applications can also be used to refine customer experiences at events or while customers are shopping online.
AR and VR have been slow to catch on in the marketing sphere because they used to require expensive equipment that only large companies could afford. However, recently developed VR glasses will make this technology accessible to more people than ever before.
HubSpot's survey found that as consumers dip their toes into the virtual reality (VR) and augmented reality (AR) pool, 42% of marketers plan to increase their investment in 2022. 9% of respondents who did not use AR or VR in 2021 will experiment with them for the first time in 2022.
With an estimated 85 million people utilizing AR and VR technology in 2021, it is more important than ever before for marketers to incorporate this trend. Especially if you're targeting young consumers, consider making AR or VR a part of your content strategy this year. While uses vary from one industry to the next, using 3D imaging and AR for e-commerce can give customers more visibility into product offerings. For example, look at this ad from Ikea:
Courtesy Inter IKEA Systems
3. Inbound Marketing
Although inbound marketing isn't a new concept, 27% of marketers say they will utilize this strategy for the first time in 2022. Inbound marketing requires marketers to create valuable, high quality content that is tailored to their target audiences and buyer personas.
As the global pandemic drags on and events continue to take place online, audiences are demanding more online content. Outbound marketing tactics have become even less effective as prospects and leads gravitate toward content that's more polished and has higher production value. It is up to marketers to get creative in their approaches to attracting prospects organically.
4. Branded Audio Content
Marketers were left scratching their heads last summer when the app Clubhouse caught on like wildfire. The app is known for its lack of visual content, instead of using audio chats to engage users. However, it didn't take long before other social media platforms replicated Clubhouse's features with innovations such as Twitter's Spaces. HubSpot also expanded its podcast content and networks to attract listeners. As audio content becomes increasingly common online, more marketers are exploring how this format could benefit their brands.
According to HubSpot's research, 53% of professionals whose companies use content marketing find podcasts and other types of audio content effective for raising brand awareness and audience engagement. A whopping 80% of marketers plan to invest the same amount or more of their budget into audio content and podcasts in 2022.
While audio platforms may not have impressive monetizing features or conversion paths, the data shows their power to captivate audiences. Forbes reported that in 2021, U.S. audiences listened to 15 billion hours of podcasts in 2021. This presents a remarkable opportunity for marketers.
As digital marketing continues to evolve, marketers must constantly work to stay abreast of the latest trends. An outsourced marketing partner can help, offering expertise in inbound marketing, SEO, and the latest technological innovations. To learn more, subscribe to our blog!