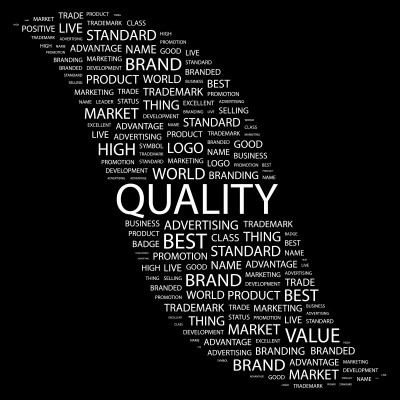 These days, more and more people are realizing how important it is to have a personal brand. Not only does it help people remember you personally, but having a personal brand can also help you professionally as well. There are a number of things to consider when creating and cultivating your personal brand.
What makes you unique?
This is one of the first things you'll want to consider before starting to manage your personal brand. It can be very difficult to come up with this answer by yourself. Sometimes what we think makes us different isn't what others see. Try asking friends and family members for insight on this. A lot of times, the things that make you unique are your passions or hobbies. Finding what makes you unique will help you identify key points about your brand.
How do you want to be perceived?
Some people want to be seen as 'the funny one' while others want to be seen as 'the expert'. How do you want people to see you? Once you figure this out, adjust your strategy accordingly to help make this a reality.
How can social media help?
Social media needs to be an important part of your brand management. It's a quick and easy way for you to get information about your brand out to the public. All aspects should be promoting your brand. For example, if you determine that your love of golf is part of your brand, try having your profile picture be of you on the golf course. It will reinforce that part of your personal branding with minimal effort. Social media also allows you to post content that helps reinforce it. You might share articles about golfing, even if it doesn't directly relate to your business. You definitely want to make sure that you are always professional on social media when trying to build your brand. Always remember – what goes online, stays online. It's also a good idea to have a conversation with friends and family members about this. You probably don't want your friends posting pictures of you when you're out drinking, or posting things on your timeline that you don't want others to see.
Personal branding never stops.
Creating a personal brand is not a one-time thing. You don't just create it and it's done. You need to continually work towards branding yourself. This shouldn't be too difficult if you're branding is sincere. Social media makes this especially easy.
Be sincere.
Absolutely the biggest mistake you can make is creating a personal brand that isn't sincerely you. Do not try and brand yourself based on what you wish you were but aren't. This is a huge mistake. Not only will it make it harder for you to manage, but if people suspect you aren't being truthful, they won't trust you and your branding will be ruined. Don't pretend to like golf because your clients do and you think it will get you more clients if you do as well. Be yourself!
Look ahead – but not too far.
Along with knowing what you want you image to be right now, you should also know what you want it to be in the future. This is especially important if you are going through some sort of lifestyle change – such as a new career path. For example, if you are changing careers and want to eventually be viewed as an expert in your new field, absolutely work towards that. However, don't look too far ahead and act as though you already are an expert right now. People can see through that.
Be memorable.
The main point of personal branding is to be memorable. One thing that always makes me smile is when a friend posts something on my Facebook page and writes "this reminded me of you". That, my friends, is good branding!
If the thought of creating a personal brand is overwhelming, Blue Frog can help. We offer one-on-one training sessions to help get you started. Contact us to get one set up!