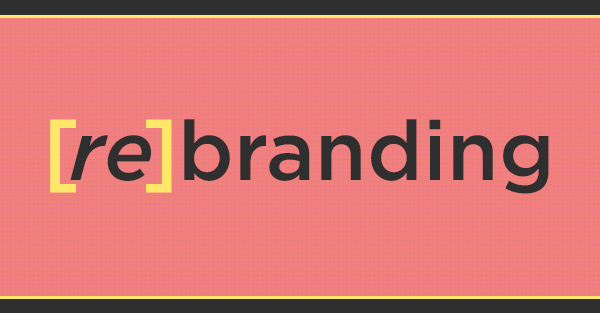 Your company brand encompasses many things: your company's personality, look, feel, service or product line, and core values and beliefs. Your brand is your company's identity; it tells who you are and what you do…at least, that's what it SHOULD do.
It may be time for your company to rebrand for several reasons. It could be for a negative reason, such as your current brand being out of date, or it could be for a very positive reason. For instance, if your company has expanded and no longer fits inside the small box your current brand sticks you in, rebranding will give your business a fresh, new look and feel that properly defines who you are today.
No matter the reason for needing to rebrand, the time will eventually come for most businesses. We live in a dynamic world that's constantly changing and learning. Revisiting your core values, offerings, and how you would like your company to be portrayed to the outside world could be just what you need to take your business to the next level and get ahead of your competition. Check out these five common scenarios that often necessitate a brand update.
1. You've expanded.
A primary goal for most businesses is to expand and grow. Chances are, your company is different than when it started out. If you now offer more than you did originally, rebranding could be very advantageous. If your current brand only conveys what you had to offer a decade ago, you could lose a lot of potential business.
2. Your brand is location-specific.

If your current logo or company name is location-specific (Denver Dynamic Marketing, for example), you may be limiting yourself and missing out on many potential business opportunities. Maybe you started out only serving Denver customers, but now you've expanded to cities outside of Denver. It's very important that this message is clear in your brand and marketing. It may be time to change your name to "Dynamic Marketing," giving you lots of room for potential growth.
3. You've become outdated.
Trends come and go. What once was popular or relevant may now be considered way behind the times. If your brand encompasses anything outdated, which could include your imagery, color scheme, name, phrasing, services, technology, etc., you could be labeled as irrelevant.
If your name or something you offer corresponds to a word, phrase, idea, or event that has evolved into something negative, consider changing it. If something about your brand is offensive to one or more groups of people, however unintentionally, you will lose business. If you're over 40, you may remember Sambo's restaurants, whose branding did not survive the heightened awareness of racism that the civil rights era brought about.
4. Your brand is dull and doesn't stand out.
Especially in today's tech-savvy world, it's important to have a strong, unique brand that can be displayed anywhere. You should have a well-designed logo that properly defines your business, a strong online presence, and the right marketing tools put into place to make your great business shine. The competition in most industries is fierce, so it's vital to set yourself apart in some way, or you could get buried under your competition.
5. Your brand is the same as it's always been.
We live in a dynamic world. If you don't stay fresh, your current customers could grow tired of you, and potential customers may not even give you a chance. This goes for everything: the services and products you offer, the look and feel of your company, your business website... everything! If your brand is old, that's how audiences will view your company, too.
Of course, you may not need to rebrand at this time. In some cases, rebranding could have negative effects on your business. That's why it's important to work with a professional and experienced marketing team that knows the ropes and can help you make the best decisions for your company so it can prosper and grow.
Rebranding for Businesses in Denver and Des Moines
If you think your business needs rebranding, or if you would like to gain brand recognition in your field, contact Blue Frog Marketing. We would be happy to take a look at your brand and advise you about improvements that could promote your success. We have two offices, one in Des Moines, IA, and the other in Denver, CO. No matter where you are located, Blue Frog can help you!