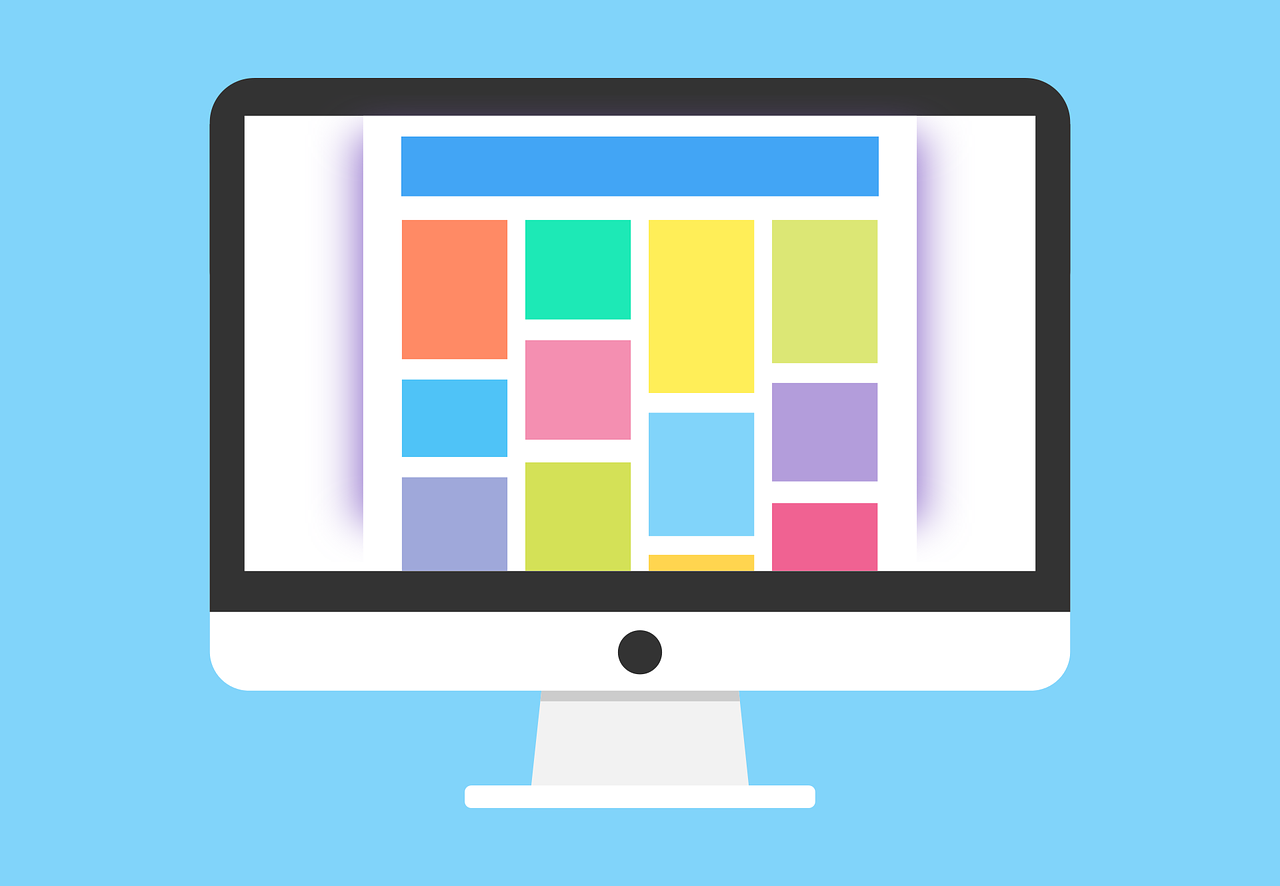 A website's homepage is the foundation for successful digital marketing. Typically your homepage is the page that receives the most visits so it's crucial that people connect with your message, understand exactly what you do, and know where to go next on your site after arriving on the homepage. If any of those things are unclear to a visitor, they will simply leave, and your chance of getting them to be a lead or customer for your business will be gone!
If you want to build the ultimate website homepage, follow these five steps to optimize your homepage for success!
5 Web Design Tips for the Ultimate Homepage
1. Use a Hero Banner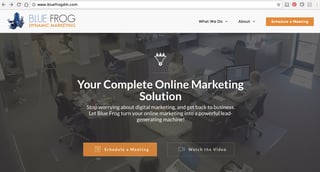 Hero banners are static banners that should be used at the top of your homepage to help convey your company's main message.
In the past, slider banners, or banners that showed a slideshow of images and text, were popular. The problem is, people are in a hurry and usually not willing to watch your homepage long enough to see all of those banners and different messages. Try a single, static banner with a great image that represents your company, and place your homepage messaging on that banner.
2. Nail Down Your Homepage Messaging
You really only have seconds to convey to your website visitors what your business does and how it can benefit them. On your hero banner, you should include a single sentence about what your business does. This is your main message. On Blue Frog's site, you'll see, "Your Complete Online Marketing Solution." This is what we do! We create marketing strategies that are a complete solution for businesses.
Beneath this main sentence, you should include 1-3 short sentences about how your company benefits its clients. For Blue Frog, we use, "Stop worrying about digital marketing, and get back to business. Let Blue Frog turn your online marketing into a powerful lead-generating machine!" Our homepage lets visitors know how we make their lives easier: we handle the work of online marketing and lead generation so they can run their business.

3. Use CTAs
Below the homepage messaging on your hero banner, you should include one or two calls to action so that your visitors know immediately what to do next. Think about what one or two actions you want visitors to take when they come to your site: for example, "contact us," "schedule a consultation," or "dowload our eBook to learn more." Blue Frog's home page contains one call to action to schedule a meeting and one to watch a video to learn more about inbound marketing.

4. Provide Additional Information from Top to Bottom
As people scroll down on your homepage, you want to provide basic information in a natural flow. You don't want to get into complicated details about your business right on the homepage. Think about the top three selling points of your business, and put your focus there. Communicate this information in an easily digestible format; bullet points and images are helpful tools for conveying your message concisely. Below this basic information, a few client testimonials can be useful. Reading stories from real clients about how you have benefitted them can help your message to resonate with potential buyers. Below the testimonials you might include a section that focuses on specific industries that you serve, or services or products you provide. Finally, think about including an offer on your homepage to nurture prospective leads into becoming actual leads with whom you can stay in contact. Offer a free eBook or coupon to entice your visitors to further connect with your business.
5. Use Navigation
Always be sure to include a navigation bar at the top of your homepage for people to explore other areas of your site. Try to organize your navigation bar in a clear fashion so people can easily find what they're looking for. Think of a few main tabs you want in your navigation, like "About Us" or "Our Services," and then below these tabs, include links to other pages within those main categories. Also, think about placing another call to action in your navigation bar as another way to try and convert more visitors into leads!

Always remember that your homepage is often the first impression your business will give potential clients, so you want to clearly and quickly convey what you do and how it benefits people. By following these five steps, your website will be clear, organized and optimized for conversions!
Are you interested in learning more about how to transform your website into a lead-generating machine? Schedule a free web design consultation with Blue Frog!
Blue Frog Marketing is based in Des Moines, Iowa, and provides comprehensive, state-of-the-art online marketing as well as print and graphic design services for clients across the U.S. and beyond.