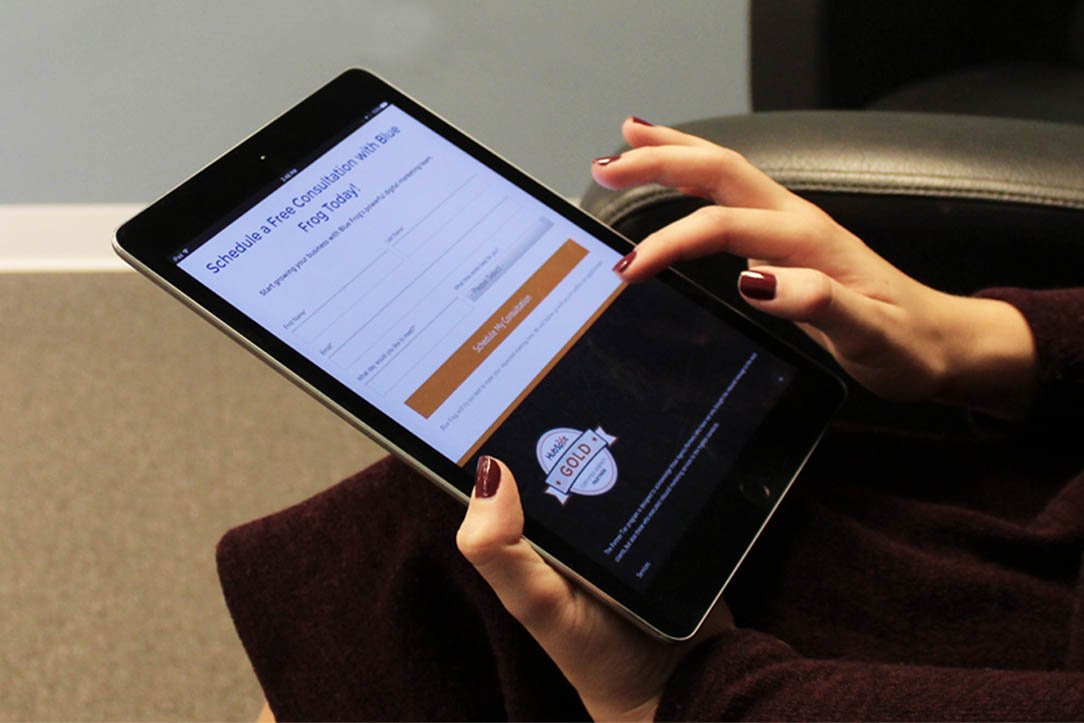 If your business website isn't generating the volume of leads you'd hoped, paying attention to a few key aspects of your site could help. Start your assessment by asking yourself whether these five areas of your website are as effective as they could be.
User Experience
Is your site easy to read, navigate, and use to find what your potential customers are looking for? Anything that interferes with a seamless user experience can cause visitors to click away in search of another site that can provide easier access to the information they need. If your website is out of date, slow to load, difficult to navigate, or just plain aesthetically unappealing, it's putting your business at a disadvantage. A professional web designer can help you to create a modern, mobile-friendly, easy-to-use site that encourages visitors to spend time browsing and interacting with it, increasing the chances that they will eventually become leads for your business.
Content Value
Does your website provide information and resources that your potential buyers value? More and more, consumers are conducting online research prior to making purchase decisions. By providing answers to the questions they're asking in search engines, you become an ally in their quest for information. You position your site to appear in search engine results during the research phase and give potential customers reason to spend time on your site beyond learning about your particular company. If your site is solely devoted to touting your brand, you're missing the opportunity to engage visitors in this way.
Writing and Design Quality
The words, images, and layout you use to convey your message has a huge impact on how it's received. You may have the best intentions of providing helpful information on your website, but poor writing can be difficult to understand and laborious to read, prompting many visitors to move on to the next site on the results page. Jarring images (especially animated GIFs or autoplay video), cramped text, or a difficult-to-follow layout can all distract from the value you're providing and drive visitors away. If you don't have anyone on your staff to create professional quality copy and design, consider outsourcing those duties. The cost could well be far more than offset by the increase in leads coming through your website who ultimately become become paying customers and even ambassadors for your brand.
Free Offers
Promoting free offers is a great way to not only entice visitors to your site but also convert them into leads. What you offer is up to you. Think about who your potential customers are and what they need to help them make a purchase decision. Depending on your particular type of business, that might be a white paper describing the technical details and advantages of your product, an eBook or infographic that gives insight into your industry, a free trial or sample, coupon, or contest entry. You don't have to limit yourself; try out a few offers that you think your audience will appreciate, and see what performs best. When a visitor takes you up on your offer, you can direct them to a landing page, where they will enter their contact information in order to receive it, and voilà—a new lead!
Calls to Action
Be sure to place enticing calls to action at appropriate points throughout your website, both to promote your free offers and to encourage visitors to contact you for other reasons. For example, a salon might use a "book an appointment now" CTA on the home page and a "get 25% off spa services" CTA on the page that describes the various spa services offered. Link each CTA to a corresponding landing page for collecting contact information.
By making sure that your website has all of these components, you can increase its lead-generating potential for your organization. Need help? The professional web designers, graphic designers, writers, and marketing experts at Blue Frog Marketing are here for you. Contact us for a free consultation, or click below to download our free eBook for more lead-generation tips!
Blue Frog Marketing is based in Des Moines, Iowa, and provides comprehensive, state-of-the-art online marketing online marketing as well as print services services and graphic design for clients across the U.S. and beyond.