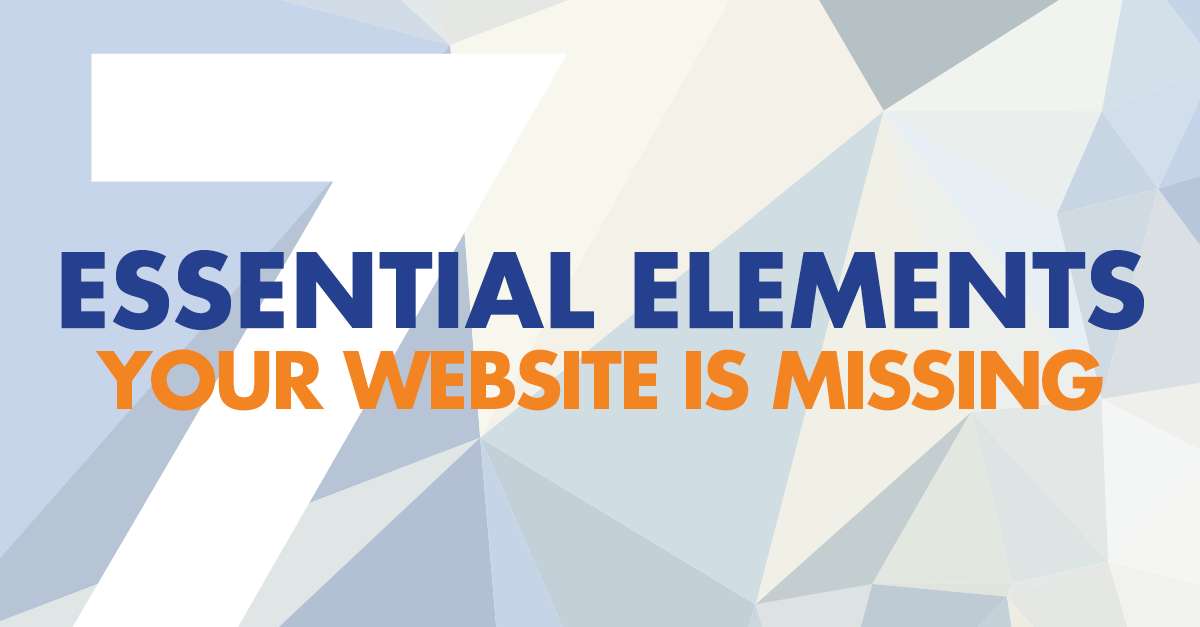 Your business website should be attractive, organized, easy to navigate, and capable of converting visitors into leads. If your online presence isn't continually bringing you quality leads, you're probably missing some key elements.
Today, we'll conclude this blog series; Part 1 and Part 2 are also available on our blog. To access the information contained in the entire series and have it all in one place, download our free eBook: 7 Essential Elements Your Website Is Missing.
Are there clear calls to action on your website?
If you don't have calls to action on every page of your website, you're missing valuable opportunities to collect leads. Calls to action (CTAs) are a key part of converting visitors to your website into leads for your business. A CTA can simply say, "Contact Us," or it can be more descriptive and specific, promoting a product offer or a piece of downloadable content.
Every CTA should be concise and action oriented. For example, if you're promoting an eBook, the CTA should describe the topic and how to download it. Whether you want visitors to make contact with you or take advantage of an offer, the goal is always to get them to take action.
When visitors click on a CTA, they'll instantly be led to a landing page that contains a form. Usually, this form requires a user to fill out simple contact information in exchange for something. Typically, a user won't fill out this form unless they're interested in what you have to offer, which will, in turn, help you collect more qualified leads.
Do you showcase your top testimonials on your website?
Testimonials are still very relevant. People often use online reviews to determine whether they want to buy a product, try a new restaurant, or request a service. If someone reads a handful of bad reviews about your business, or if they can't find any reviews at all, they may look elsewhere. On the other hand, if your website has legitimate positive reviews from various clients you've worked with over the years, they could potentially tip the scale and persuade visitors to work with your business. If your services have helped others, strangers will have more confidence in their decision to work with you.
Overall, testimonials make products and services more tangible and instill trust. Make sure the reviews you add to your website are from satisfied, reputable customers. Location matters as well. Local testimonials will also have more impact on your target market if your ideal client base is local.
If you're searching for a great web design company to work with in the Des Moines area, look no further! Blue Frog Marketing offers web design, graphic design, inbound marketing, social media, and print services. We are based in Des Moines, but we serve customers all across the U.S. and in Canada.
You may have a great business, but if the world can't see it because your website is missing key elements, you won't reach your full potential. Your website and business shouldn't just exist; they should thrive! Let us know how we can help you reach your goals and transform your business website into a lead-generating machine!