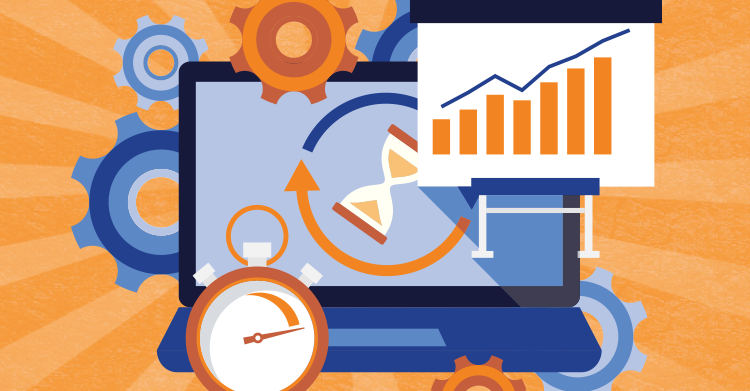 What if your best salesperson came into work early every day and stayed late every night, working diligently all day long? What if this person also worked every weekend, evening, and late into the night? Your employee not only puts in the hours but also is an excellent communicator who can build solid relationships and impress potential clients with a deep understanding of your business. Impossible? Probably...if your ideal salesperson is human. It's entirely possible for your business website, however.
Your website has the potential to work hard and effectively for you 24/7. Is your website set up properly to act as your best employee, working hard to keep current customers happy and convert visitors into loyal customers? Ask yourself the following three questions to find out!
Do you have a business website?
If you don't have a business website, whether your company has only a few employees or thousands, you're missing out on so many opportunities to grow and connect with people. In today's digital world, it's imperative that your business have a strong online presence. According to a study by Google, 4 in 5 consumers perform local searches on their computers and mobile devices!
Is your website mobile friendly?
Does your website adjust automatically to fit different screen sizes (e.g. phone, tablet, computer)? If it doesn't, ask a professional website designer to optimize your website so it will. If your website isn't mobile friendly, you're falling behind the times. The majority of Internet users search products and services using their smart phones and other mobile devices. If your website is difficult to find or read on these devices, visitors won't stay on your website long.
Is your website bringing you qualified leads and customers?
Is your website attracting visitors, and are those visitors staying on your website and turning into customers? Your website should be designed with SEO and smart website strategies in mind. Your website should be updated regularly. Keeping a website up and running full speed ahead takes time, effort, and knowledge. If you don't have this knowledge within your company, work with a business that does. Having a website that can work powerfully and effectively for you will be well worth the investment.
Des Moines Web Design
If you'd like more information on how to turn your website into your #1 salesperson, download our free eBook by clicking the button below! Learn how to turn a static, boring website into a dynamic, lead-capturing full-time employee!
If you'd like to work with a professional, experienced web design company, contact Blue Frog Marketing in Des Moines. We serve customers all over the United States, and we'd love to help make your business more successful.