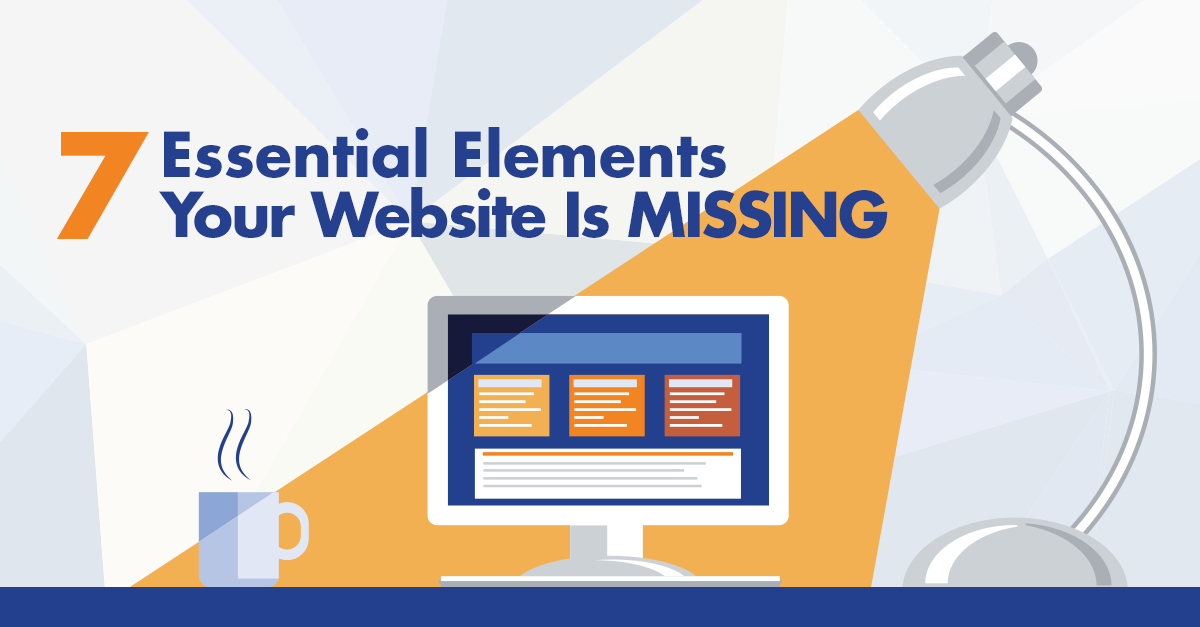 Have you been struggling to bring traffic to your website? We know the fight to attract visitors can be difficult and frustrating, and once you do figure out how to bring them in, then you still need to convert them into customers! If you're doing all you know how to do with your website, and you aren't seeing substantial results, it's time to pause and ask why. What are you missing? This short series of blog posts will help you find it. By filling the gaps, you can transform your stagnant website into a lead-generating machine!
Does your website have a meaningful message?
How will you make customers' lives easier? What are you offering, and how can people acquire it? Why would anyone be interested in buying your product or service? Answers to these questions should be easy to find in as little as five seconds on your home page. If a visitor doesn't see what they're looking for within a few seconds, they're likely to leave your site and never return.
Your website should grab visitors' attention instantly and effectively convey a clear, concise message in a short amount of time. Show them how your product or service is valuable to them with
clean web design
appropriate images that complement written text
clear headlines
easy navigation
clear calls to action that give visitors the opportunity to connect with you immediately
Your website's most valuable "real estate" is the section above the fold, the area visible before scrolling down on a web page. This is where your meaningful message should be located. Your message should educate your audience and describe, specifically and in one sentence, what you're selling. You can then supplement this main idea with a couple supporting sentences to help prove your value. This message will either pull a visitor further into your website or cue them to move on.
Is your contact information easy to find?
It's imperative that your contact info be easy to find from any page of your website. If a visitor can't contact you quickly and easily, she may not contact you at all. Include your phone number, email, and business address on virtually every page. You can also include contact forms for visitors to fill out throughout your website. Remember, the easier it is for visitors to contact you, the more leads you can capture.
In addition to having your contact information on (or be easily accessible from) every page, you should also have an entire page designated to contact information. Include all of your company's contact information here plus a blurb briefly describing why contacting you would be a wise choice. You should also include a form visitors can fill out and send to you online, in case they'd like you to reach out to them. Include directions to your physical building or a map so people know you're a legitimate company and they can locate you easily if necessary. This engenders trust and lends your business credibility.
Des Moines Web Design
If you'd like to learn about all 7 essential elements your website may be missing, you can either wait until the rest of this series is published over the next couple months, or you can simply download our free eBook now! If you need help with your website or marketing, contact Blue Frog! We're located in Waukee, IA, and we serve customers all around Des Moines, Denver, and throughout the United States. Don't hesitate to give us a call for any web design or online marketing assistance you may need!