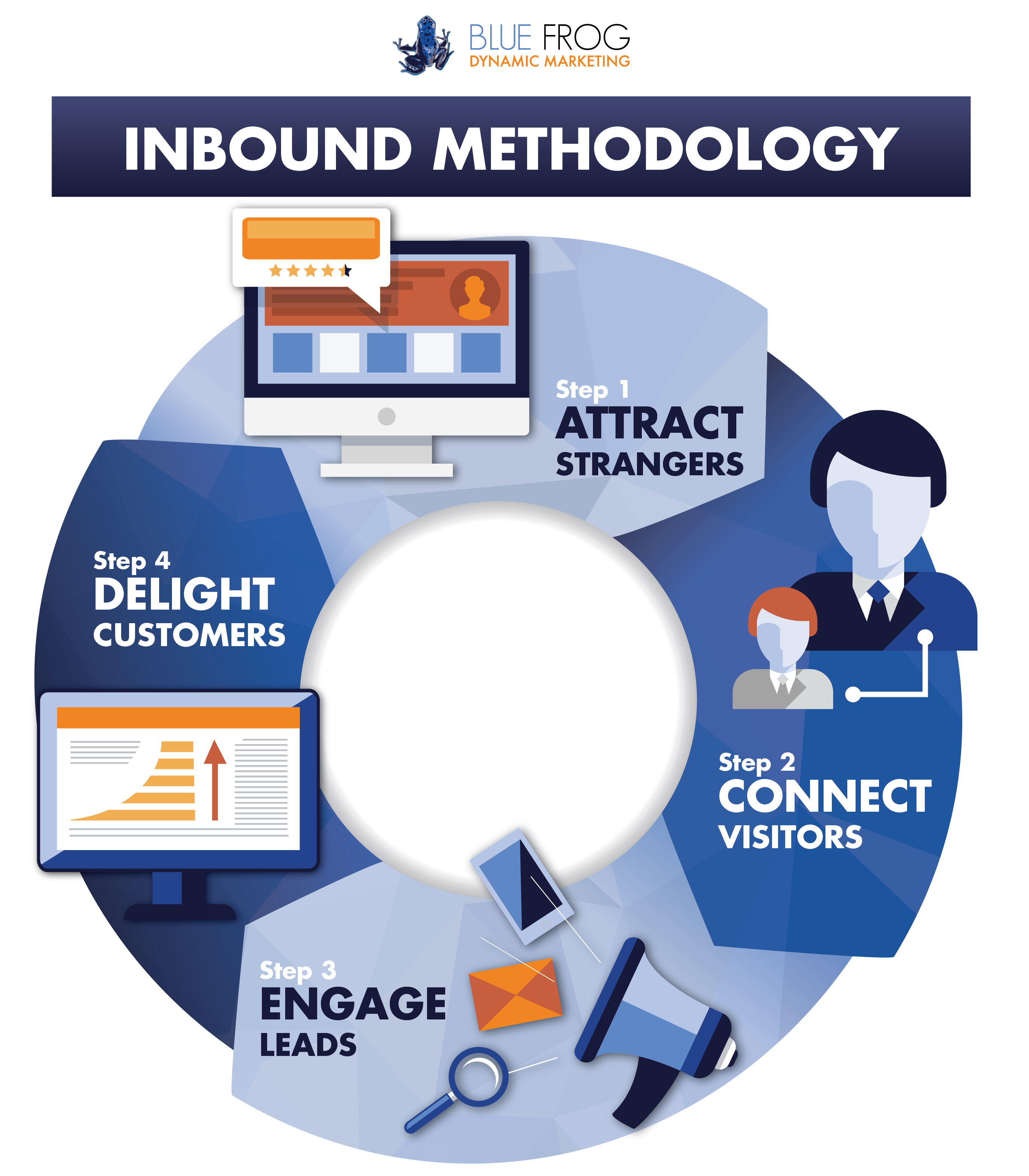 One of the great things about inbound marketing is that it can turn your website into a lead-generating machine, working to attract visitors, engage them with your business, and nurture them into becoming leads and, ultimately, customers. Getting there takes careful planning, however. In order to successfully implement an inbound marketing strategy that can help your business achieve sustained growth, you need to provide information and resources that answer your visitors' essential questions about your products and/or services and how you can help them.
Getting to Know Each Other
Once you've attracted a visitor to your website with strategies like SEO, social media, and online advertising, they should find basic information that helps them understand what you do and how it's valuable. You can provide this through your main website pages as well as your blog. When viewers wish to engage further, for example, by learning about a particular product or service in greater detail, accessing special deals, or setting up a consultation, you can seize on their piqued curiosity by asking them to share their contact information in order to access what they want. This turns them into leads for your business, allowing you to actively engage with them and provide the specific information they need to make a purchase decision when they need it. But how do you know what information they need and when to send it to them?
Buyer Personas
The first step is to understand who your potential customers are. To do this, you should create buyer personas—fictional representations of the individuals who purchase your products and services.
For example, if your business is boarding pets, then you might have one buyer persona that you call Vacation Val who needs boarding for her dog one to a few times a year and another called Traveling Teri who goes out of town on business and needs services more regularly. If you offer additional services, like grooming and training, then you would develop additional personas to represent customers who are likely to be interested in those or in various combinations of the services you offer.
Your cast of buyer personas will be individual to your business. It's a good idea to revisit your buyer personas periodically to make sure they're still relevant and represent the people you most want to become your customers. When you have well fleshed out personas that give you a good picture of who makes up your pool of prospects, their needs, and how you can best help them, then you can begin to separate them into separate marketing lists and tailor communications accordingly.
Buyers' Journeys
Once you know who your potential buyers are, then you should take a look at the paths they take from becoming strangers to your business to becoming customers. What do they need to know before they're ready to buy? What needs to happen before they're ready to make a decision? What are the most compelling reasons that inspire them to become customers? If there is a seasonal aspect to your business, then at least some of your buyers' journeys will follow a yearly progression.
For example, a roofing contractor may find it most effective to start sending out information in the winter about how to know it's time to replace a roof and follow it up with more detailed communications about different types of roofing materials, warranties, and how to get the best value for your money so prospects are ready to make a decision and book an appointment in the spring.
When you have a clear picture of who makes up your marketing audience, what they want and need, and what their paths to becoming customers look like, then you can use this insight to create strategically timed communications that are tailored to their needs. An easy way to do this is by setting up targeted automated emails to send the various segments of your lead list. That way, you can make sure you're providing each type of buyer with the resources they need at each step of their individual buyer's journey. To find out what works best for a particular audience, you can try testing different versions of an email to see which gets the best response before you send the most effective version to a larger audience.
Blue Frog Marketing provides a full range of digital marketing solutions for clients throughout the U.S. For help with your lead-nurturing campaign or a comprehensive inbound marketing strategy, click below to set up a consultation!