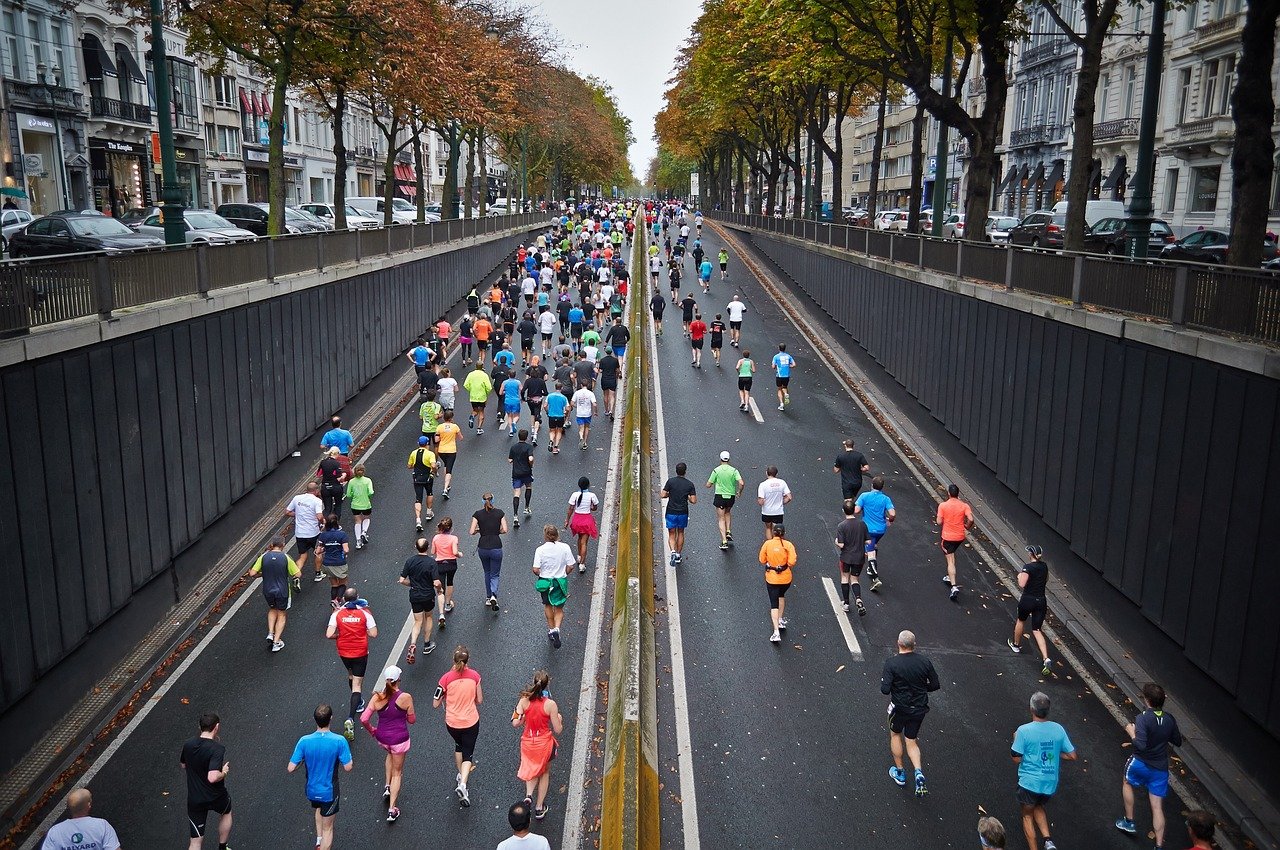 As the weather gets warmer, runners pour out into the streets to participate in 5ks, 10ks, half and full marathons. As I trotted along and clicked off the miles in my first road race of the year, I thought about how inbound marketing is like preparing for a long race.
It's Much Better If You Have a Plan
While it is possible to just go out, lace up your shoes, and run for 26 miles, it's certainly not the best way—I would hazard to assume that no experts and very few laypeople recommend it. For best results, planning when and how far you're going to run, where your route will take you, and who you will run with will help keep you motivated, safe, and happy. Setting goals and tracking how well you're accomplishing them will help you feel fulfilled and allow you to tweak your efforts to progress.
Similarly, inbound marketing is much more successful if you develop a content calendar to schedule your social media posts in advance rather than just posting or retweeting things that strike your interest. This way, you can see a better overall picture of what kind of things you are posting for your company and post with intention (e.g., if you've decided next month's focus is to market your product to stay-at-home parents or students returning to college, you can plan your social media postings to target that demographic). It simplifies and removes the element of forgetfulness from your business social media, too—you can spend a few hours plotting out an entire month and then schedule your posts to publish automatically. Too bad you can't do that for your marathon training calendar!
Expert Advice Is Invaluable
When you're training for a long race, it's extremely beneficial to consult with trained runners and expert running-related professionals every step of the way. In the beginning, you might consult with a shoe fitter, who can analyze your gait and find the best shoes for you. After you've gotten started, you might develop long-term relationships with professionals like coaches, trainers, and nutritionists to help you refine your technique, monitor your progress, and improve in areas where you struggle. If you find yourself facing a special concern like an injury, or if want to specifically target a different goal like a trail race, you might check in for a short-term consultation with a specialist.
Similarly, when you're developing an overall inbound marketing strategy for your business, you want to make sure you have the best equipment for your basic needs: a well-designed, effective website, a business blog, and a presence on social media. Then, an inbound marketing professional can help you develop short- and long-term goals for your marketing, devise concrete action items to help you meet those goals, monitor your progress with analytics, and correct course if you aren't seeing the hoped-for results. If your business faces a difficult issue (like a product recall, for example), or if you want to expand your marketing in the short term for a special event, your account manager can call in a professional content creation team to help you handle everything: press releases, social media posts, media kits, website pages, and more.
Slow and Steady Wins in the Long Term
There's no denying that you have to be very fast to win a marathon, but most people don't start running because they want to cross the finish line of the New York City marathon before everyone else. They run for a variety of reasons that improve their life, including improving their physical and mental health, clearing their mind or working through their problems, enjoying nature, exploring new places, challenging themselves, and spending time with friends or acquaintances. Jogging or running at a slower pace allows you to talk to a companion and take time to see the sights; plus, it cuts down on your injury risk and may actually be better for your health than running quickly. Plus, runners who aspire to go more slowly are more likely to stick with their exercise program in the long term, running more regularly as a matter of habit and suffering fewer injuries.
Inbound marketing takes a similar approach. Rather than sprinting out of the gate and risking burning up your business' resources, it takes the marathon view. Steady, slow growth as a result of small, deliberate steps allows you to develop and sustain long-term results rather than spending the year's marketing budget on flashy short-term projects.
Good luck on your own spring runs! If you're ready to implement an inbound marketing plan that can go the distance, contact Des Moines-based Blue Frog Marketing. Our team can help you on everything from a new website design to professional content creation services for special projects—and everything in between.