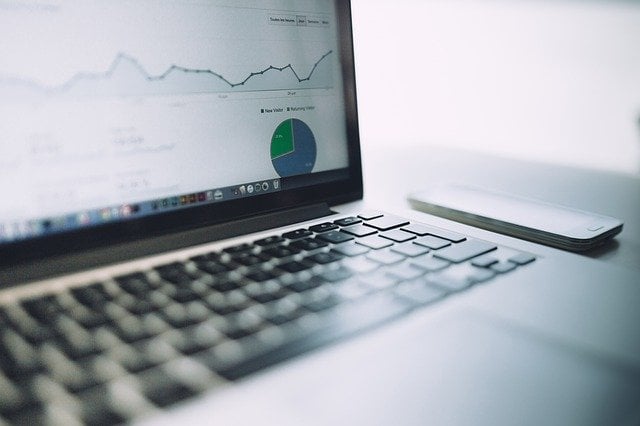 HubSpot and Google Analytics both provide powerful marketing analytics. If you're already using HubSpot, or if you plan to start using HubSpot, and still want to take advatage of Google Analytics, here is a breakdown of the best features of both and how to marry them to get the most out of both tools.
The Benefits of HubSpot and Google Analytics
Lead Tracking with HubSpot
HubSpot gives you valuable information about the activity on your website, such as where leads are coming from and what they're doing on your site. You can use HubSpot's sources tool to examinewhat sources are sending leads to you, and you can use the contact tools to easily track your leads' activities on your site.
Google Analytics allows you to track leads as well, but lead tracking with HubSpot is much simpler. With HubSpot, you get very specific information that is valuable from a conversion standpoint because it goes all the way down to the IP address. Google, on the other hand, provides information in an aggregate form. With HubSpot, you can nurture leads, see exactly what they're doing on your site, and get notifications each time they visit. The other tools in HubSpot, such as the email and workflow tools, enable you to easily send follow-up materials to the leads that you collect.
Traffic Tracking with Google
On the other hand, Google Analytics' biggest strength is examining what's happening externally with your site. Google Analytics provides a vast amount of customized reports, especially with regard to the way users are viewing your site. The tool lets you discover the percentage of visitors/pageviews that came from mobile devices, for example. You can even find out what operating system users are on and the range of Internet browsers being used on your site.
So, how is this helpful in relation to HubSpot's lead-tracking metrics? If you know how people are using your site, you'll be able to better tailor its functionality and understand where you should apply your time and money. For example, if you see through Google Analytics that a large percentage of your site is viewed on mobile devices, specifically iOS devices, you should make sure that it's optimized for iPhone and iPad. Additionally, you'll want to make sure any plugins on your homepage work for mobile.
Marrying HubSpot with Google Analytics
It is clear that both HubSpot and Google Analytics are powerful tools for collecting data. This information should give you a general idea of the distinct aspects of each tool. If you're trying to pick one, don't! Google Analytics is free and will complement HubSpot perfectly.
While the two platforms provide much of the same information, like your number of website visits, they can show you slightly different results. For example, if you notice HubSpot says you had 2,345 visits last month and Google Analytics shows 2,750 visits, this is normal, as each tool relies on different algorithms. It's best to focus on the overall trends on your site rather than to focus on one specific number, since they aren't perfect. But make sure that the trends in Google Analytics and HubSpot are matching up.
To summarize, we suggest using HubSpot as more of a tool for tracking lead activity on your site and carrying out your sales activities while using Google Analytics to track what's going on externally on your site, such as the bounce rates of individual pages.
Both HubSpot and Google Analytics can be complex tools to manage for your company interanally, so consider taking advantage of a digital marketing agency's HubSpot and/or Google Analytics services! Blue Frog's account managers are certified in both HubSpot and Google Analytics, and we can help your internal marketing team get the most out of both platforms.
Click the button below to learn more about our HubSpot services!