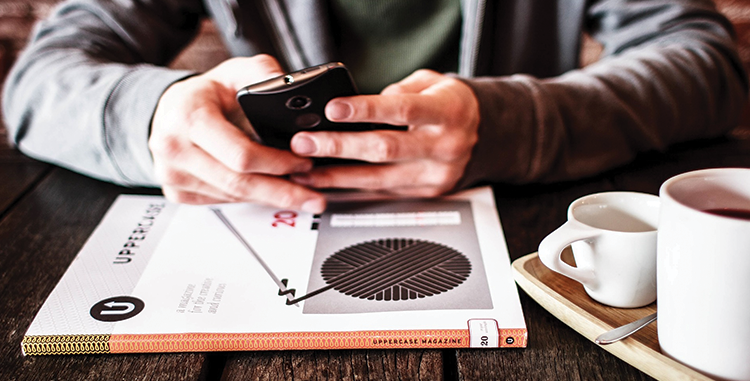 Both the old and the young are using voice search these days. You may be one of them. Whether you're speaking to your phone ("Hey, Siri" or "Okay, Google") or your fancy new Amazon Echo, you've adapted to the voice search revolution that looks likes it's here to stay. The technology in many newer cars can even recognize your voice and several of your commands to help you find answers quickly or make calls easily while driving.
Voice search is quickly evolving, but will it significantly change the way we should approach SEO (search engine optimization)? Maybe eventually. For now, we don't think it will change too much. We do, however, think marketers need to keep a close eye on the effects of voice search—the trends it creates and how those correlate to SEO.
Here's what you should know today about how voice search works.
What types of answers will voice search give me?
Typically, when you're using voice search, you're looking for a quick answer to a straighforward question, such as, "How fast can a cheetah run?" or "How many stars are in the Milky Way?" You're usually not looking for an in-depth explanation or a highly educated answer, right? You'd much more likley go to your phone or computer and search Google for an article or website to find deep knowledge on a subject. You'll also want to make sure you're getting information from a reliable source.
If you wanted to learn about and fully understand how the Milky Way formed, you wouldn't use voice search. The answer you'd receive would be too simplistic and shallow to give you enough information to learn much at all. You'd have to do some real research and look for information on a scientific website or content written by someone knowledgeable about astronomy.
Does voice search affect the way we should approach SEO?
According to Rand Fishkin of Moz, there are "safe" zones and "dangerous" zones for website content now in terms of its ability to continue to serve your SEO needs with the rise of voice search. A recipe would be an example of a safe topic for a food-related website. Why? Because if you're looking to bake something, searching for a recipe using voice search and using the information relayed to you would be frustrating, if not impossible. You probably wouldn't want Alexa to rattle off a list of ingredients all at once; you would want to look up the actual recipe so you could refer back to it as you bake. You may also want to see photos and reviews of the recipe to make sure it's what you want; Alexa can't give you all that. What she can give you are simple answers to common questions, such as, "How many cups are in a pint?" So, if your food-related website relies heavily on measurement conversions to gain clicks, you're at risk of taking substantial SEO hits as voice search becomes increasingly common.
To sum up, if you're looking to get people to click on a link to your website from a search engine, don't post answers to questions that can be answered too simply or briefly; this content is in the danger zone. Stay in the safe zone by providing information that must be read or studied to find answers.
Quality content is still king.
If you're familiar with how SEO and online marketing work, you're aware that quality content is one of the most important aspects of a successful website. As users search for information they need online, providing it gives them more opportunities to find you via search engines and build a sense of trust in your brand. It gives your business a voice. Just continue to create well written and interesting content that isn't easily replaced by a quick verbal Q & A. High quality content that offers in-depth answers to complex questions will remain relevant even as voice search continues to grow.
If you need content creation, SEO, or other inbound marketing services, contact Blue Frog Marketing. Our main office is located in Des Moines, IA, but we work with businesses across the country, and we'd love to get to know you! Feel free to download our free eBook below to learn about the benefits of outsourcing your online marketing tasks.