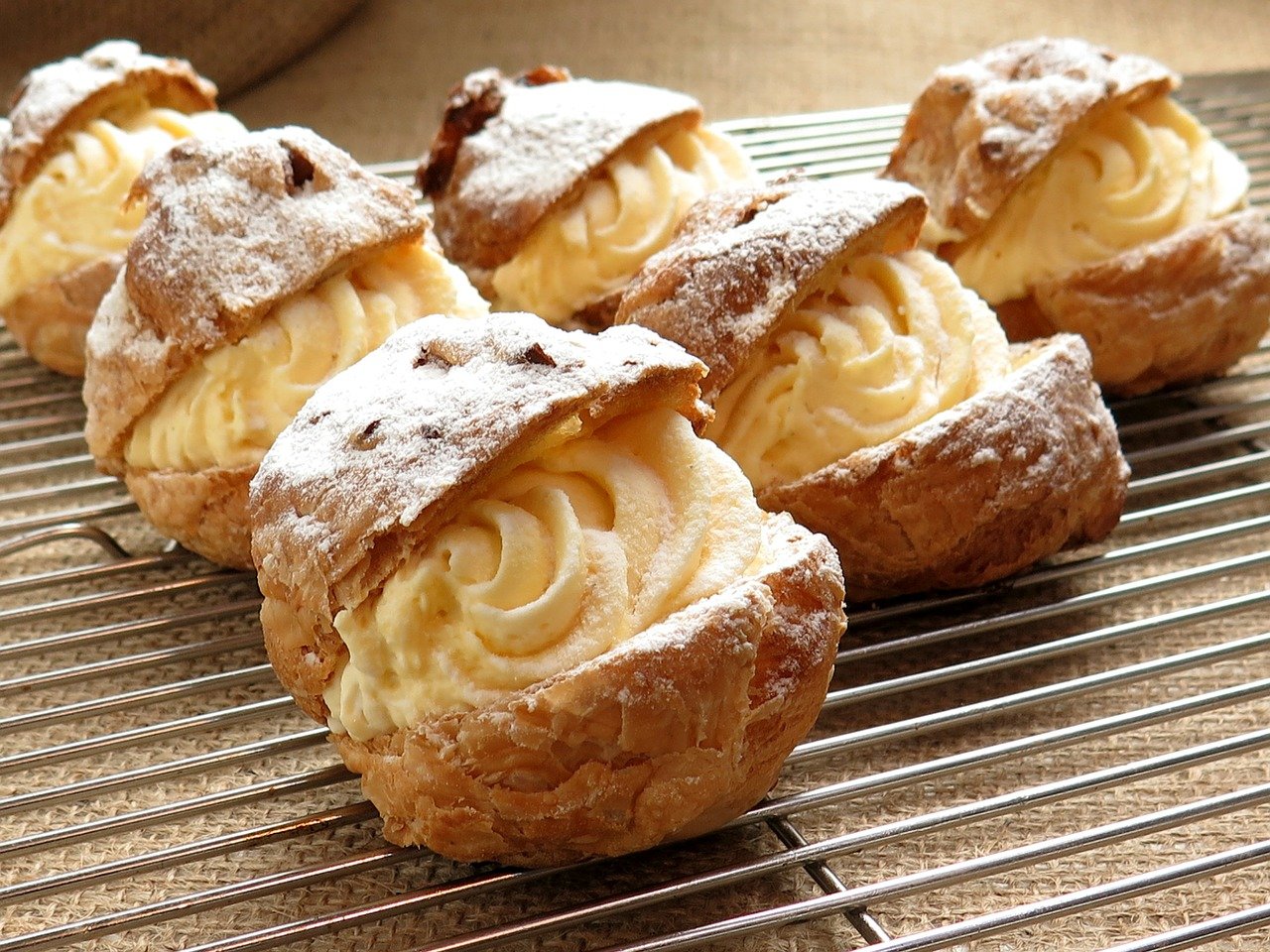 What does a British cooking show have to teach a Des Moines business trying to improve its SEO or a San Francisco startup trying to build its brand identity? Whether you're a fan of the Great British Baking Show or not, its widespread international appeal is due to some identifiable strategies that can easily be applied to businesses of all types and sizes. These four lessons can get some steam into any business's marketing strategy and help your brand rise to the top.
1. Establish yourself as a unique brand leader.
The GBBS (originally known as the "Great British Bake Off" in its home country) brings together about a dozen amateur home bakers from all over Great Britain for an elimination competition held over the course of about 10 weekends. Each contestant has already auditioned for the judges and brings something unique to the table, including his or her personality as well as the style of the bakes. A builder by trade, Richard distinguished himself through his technical precision, craftsmanship, and presentation. In the same season, Chetna routinely used bold, unusual flavor combinations inspired by her Indian heritage. These two contestants differentiated themselves from each other and the rest of the skilled group of bakers by emphasizing what made them special.
When you're developing your brand, think about what differentiates you from your competitors, and play to your strengths when creating your marketing content. If you are a home builder who focuses on high-end finishes, for example, create downloadable marketing eBooks highlighting some available luxury products and how your company has expertly used them in prior builds.
2. Working with your "competition" can pay off.
One of the most charming parts of the GBBS, and one of the reasons it is so popular, is that unlike in most U.S. reality show competitions, the contestants are really nice to each other. They help each other support fragile pastry constructions, unmold tricky bakes, and figure out confusing recipes. Although in the end, the show only has one "winner," many of the contestants have leveraged their exposure and popularity from simply being on the show into successful writing projects, restaurants, and more. Helping each other succeed enables the judges (and potential future investors or buyers) see how they would collaborate on "real world" projects as part of a team.
Being friendly and helpful to your competition can help your business, too. Part of your social media strategy might be to join your competitors' social networks—Facebook, Twitter, Instagram, etc.—and interact with them. This can help you both establish a relationship directly with them and gain exposure to their audience, which may open the door for future opportunities on social media and in real life. If they're your competition, it pays to see what makes them successful—and where opportunities may lie for you to fill in the gaps.
3. Don't keep doing the same thing over and over.
It's important for your business to be reliable, but doing the same thing over and over can be boring—and leave you vulnerable to being passed over when something more interesting comes along. Norman, for example, made very tasty but very traditional bakes, which got him through a number of weeks of elimination because of their high quality. But by playing it safe and sticking with what had always worked, he lost the opportunity to make a real impression on the judges.
Even if your Des Moines business prides itself on fifty years of family ownership and tradition, advertising in the Yellow Pages like you've done year after year isn't going to be enough for brand success in the 21st century. Hiring a skilled team of professionals to help you develop and implement an up-to-date marketing strategy that incorporates website design, social media, SEO, and print marketing can position your brand to impress new audiences.
4. Success takes patience, persistence, and consistency.
On the other hand, while it's important to take some risks, long-term success depends on figuring out what works and sticking with it. Although Nancy made certain missteps along the way, she took top honors after weeks of generally consistent, top-quality baking. Unlike other contestants who became frustrated with humidity, cranky judging, incomplete recipes, and their own mistakes, Nancy was able to integrate the judges' feedback into her bakes and noticed improved results and responses.
Similarly, your marketing strategy should plan on patience and consistency in addition to calculated risk taking. SEO improvement doesn't happen overnight, but implementing good practices can boost your SEO significantly over time. HubSpot services can help your business analyze what's working and what could be improved, track your SEO progress, and easily make changes to your social media and content strategies.
If you're ready to put these strategies to work for your business, contact the team at Blue Frog Marketing. Our experienced marketing professionals can help you develop and refine your brand, transition to an inbound marketing strategy, and provide you with expert analysis as your marketing strategy shows results. Contact us today to learn how our team of graphic designers, website designers, commercial printing professionals, and content creators can help you create perfectly-tailored content that your audience will love. Click the link below to contact us and get started today!
Blue Frog Marketing is based in Des Moines, Iowa, and provides comprehensive online marketing as well as print and graphic design services for clients across the U.S. and beyond.