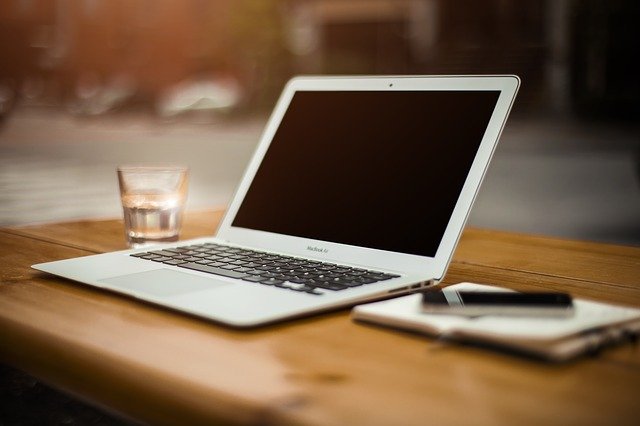 If you've decided to start blogging for business development, congratulations! Writing a business blog is a great way to generate a lot of new, fresh content for your website, which helps your SEO. And although business blogging isn't rocket science, there are definitely some mistakes that will undermine your blogging efforts. Avoiding these common pitfalls can help your blog be more useful to your business, generate more leads, and appeal best to your audience.
Mistake #1: Your Writing Is Poor Quality
Your business blog gives your brand a voice. It's important that you speak with authority and in a manner that lends credibility to your brand. If your blog is riddled with typos, grammatical errors, misspellings, and poor organization, your posts won't do anything to help establish your brand as a reputable industry leader (and may even hurt your credibility). Also, avoid writing in a meandering or haphazard way that makes it difficult for readers to understand the concepts in each post. Try to write solid blog posts with good structure and organization. Have another person look at your articles before you publish them to offer their opinion and make edits. If you're not a strong writer, engage a professional content writer who can make sure that your blog is well written and positively contributes to your overall marketing strategy.
Mistake #2: Your Topics Are too Broad or Boring
Your blog is a place to connect with audiences who have limited time and essentially unlimited reading choices. Make sure that each post is full of content that will be valuable to your readers, whether that value is entertainment, educational, or both. Overall, at least 85% of your content should be "evergreen," that is, focused on topics that will always be useful and applicable to your audience (for example, "Strengthen Your SEO with These 5 Strategies"), and 15% can be content that revolves around current events, trends, or news stories (such as, "4 Marketing Strategies for Businesses from Pokémon Go"). Your title is a vital aspect of engaging your readers; an interesting title is more likely to encourage visitors to click through to your post. Think about it: would you rather open a blog post called "5 Incredible Phrases Attorneys Who Blog Well Hear" or one called "Why Law Firms Should Maintain a Blog"? Which sounds like a better read?
Mistake #3: You're Not Blogging Consistently
One of the main reasons to write a business blog is to easily add new content to your website; search engines notice that your site has new content and crawl it, potentially improving your rankings in search results. Blogging is also a great way to help build goodwill and connect with your customers, clients, followers, and fans. Creating a community of dedicated "brand ambassadors," or hardcore fans of your brand, will help you expand your brand and enable you to market more effectively to your ambassadors' communities. Blogging regularly is one of the keys to developing this kind of personal relationship with your audience.
Mistake #4: You Don't Blog with a Purpose
Your blog is just one element of your overall website development and social media strategy. One of the first steps of an online marketing strategy is to use keyword research to identify the keywords for which you want to improve your business' search engine rankings. Your blog is a great place to incorporate these key words and phrases (called "long-tail keywords"); use them as appropriate in the headings, titles, copy, and URLs of your blog posts, and incorporate keywords into alt text you use to describe images and photos. In each post, try to focus on a few target keywords rather than trying to incorporate too many, and use them naturally within the text. The major search engines are sophisticated enough these days to know that a user who searches for "marketing Des Moines" would be interested in a blog post titled "5 Things to Look for in a Des Moines Marketing Company," so don't twist yourself in knots trying to get odd phrasings into your titles or text. Incorporating keywords awkwardly or excessively can actually harm your SEO.
If you need help optimizing your business blog for SEO, creating quality content, or getting your business blog up and running, contact the marketing and content creation professionals at Blue Frog. We are a full-service marketing agency based in Des Moines and serving clients nationwide. Our skilled team can help you with all of your website, graphic design, content creation, print, and marketing needs. Contact us today to schedule a consultation.
Our complimentary eBook can help you learn more about how improving your SEO can help boost your business; click the link below to download.