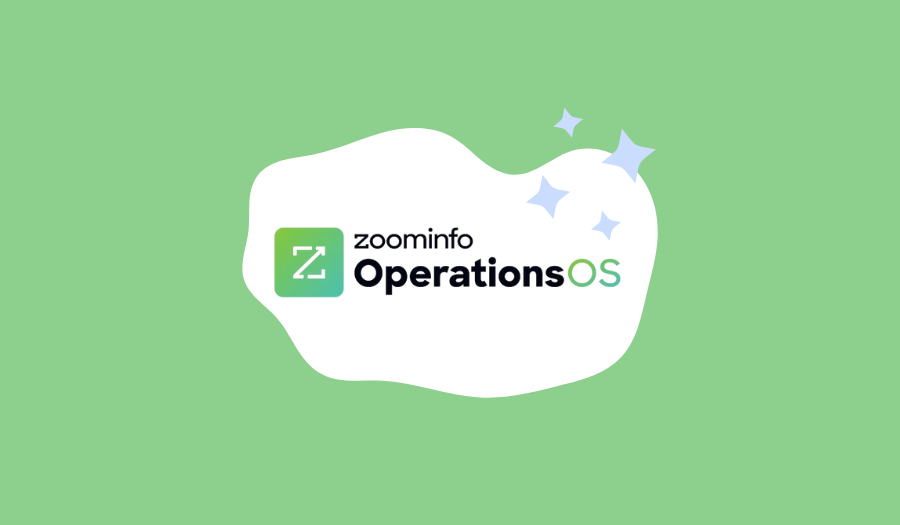 OperationsOS and HubSpot are platforms that can work together seamlessly to enhance any organization's go-to-market functions. Revenue generating teams need clean, ready-to-use data at their fingertips and a platform that enables them to leverage that data to engage with prospects. In this article, we'll explore the capabilities of OperationsOS and how it works with HubSpot to streamline processes and fuel success.
What is ZoomInfo's OperationsOS?
OperationsOS is an all-in-one data orchestration tool. Data orchestration is a broad term that encapsulates the process of gathering, cleansing, standardizing, matching, enriching, segmenting, routing, and making data accessible across an organizations' technology platforms. Similar to a point guard in basketball, data orchestration serves the key role of distributing ready-to-use data where necessary to set all team members up for success across a go-to-market function.
One of the key features of OperationsOS is its ability to bring together all the sales team's data into a central location. This includes information from email, CRM, and any number of data providers, giving sales teams a comprehensive view of their prospects and customers. OperationsOS accepts information from the varied data sources and compiles the information into a single, neat record within your CRM so you no longer have to jump around multiple systems to find what you need.
Another key feature of OperationsOS is its lead prioritization capabilities. Using advanced algorithms, OperationsOS helps sales teams prioritize leads based on their likelihood of becoming customers. This allows sales teams to focus their efforts on the leads that are most likely to convert rather than wasting time on low-quality leads. Leads can then be routed to appropriate parties within your organization based on any number of criteria.
What is HubSpot?
HubSpot is an extremely powerful tool that allows your organization to track and engage with contacts through their entire customer journey, from being a stranger who has never heard of your brand to an evangelist who is touting the benefits of your solution. From content creation and marketing automation to pipeline management and post-sale customer success functions, HubSpot is a singular platform that lets you seamlessly interact with customers and grow your brand.
Why use ZoomInfo's OperationsOS with HubSpot?
While both ZoomInfo's OperationsOS and HubSpot are powerful tools on their own, they are even more powerful when used together.
Seamless Customer Experiences
When integrated, these two products can help businesses streamline their sales and marketing processes and drive greater success. One of the key benefits of using these tools together is the ability to create a seamless customer experience. By combining data and insights from OperationsOS and HubSpot, businesses can create personalized campaigns that engage customers across multiple channels, helping them to build stronger relationships and increase customer loyalty.
Alignment of Sales, Marketing, and Customer Success Teams
Another benefit of using the tools in tandem is that they help sales, marketing, and customer success teams work together more effectively. OperationsOS helps sales teams work more efficiently and effectively by bringing together all a sales team's data into a central location, while HubSpot helps marketing teams create engaging campaigns that drive leads and sales. With HubSpot tracking every datapoint and interaction a customer has with a company, customer success has visibility into full account histories so they can quickly understand a client's journey.
More Effective Lead Nurturing
Finally, using both tools together can help businesses improve their lead prioritization and lead nurturing processes. OperationsOS helps sales teams prioritize their leads based on the likelihood of becoming customers, and HubSpot aids lead nurturing with personalized campaigns that engage and delight them.
Integrating ZoomInfo's OperationsOS and HubSpot
ZoomInfo's OperationsOS and HubSpot both offer APIs that allow businesses to integrate them easily. Once integrated, OperationsOS can bring all sales data into a central location, and HubSpot can then use this data to create personalized campaigns that engage customers and drive sales. Pairing OperationsOS with HubSpot provides an organization all the tools necessary to capture, clean, and effectively engage with data to create an ecosystem of data-driven, customer-centric business activity.