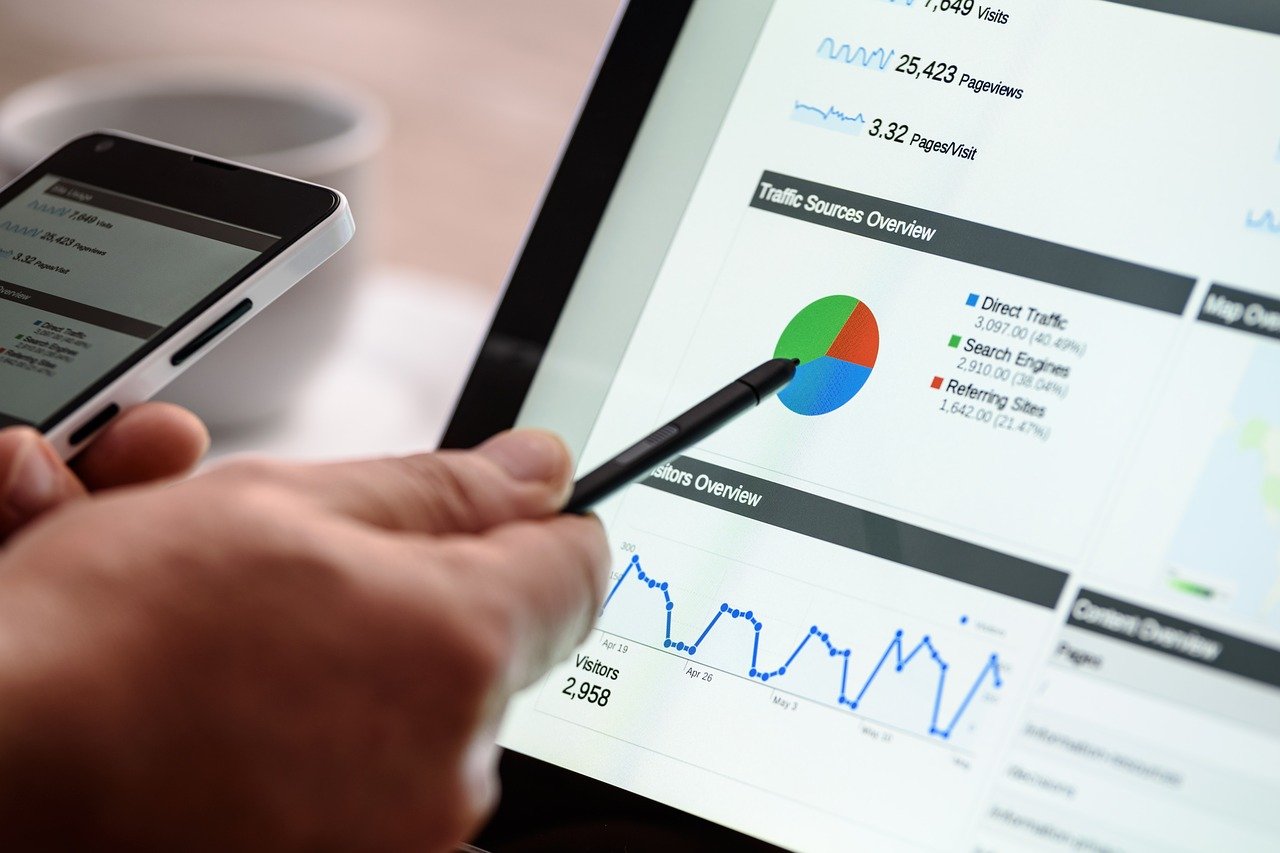 Delivering the right message at the right time is a main component when it comes to digital advertising, and Google's in-market audience helps you accomplish just that by delivering to users who are most interested in what you have to offer.
Overview
In-market audiences are available through the Google Display Network, YouTube, and soon the Google Search Network. They can currently be implemented in YouTube ads and display ads, but not search ads quite yet.
Let's say you own a business that sells handbags. We can use the Google Display Network to find "in-market" users in the "Apparel & Accessories" category who are actively considering buying a handbag. Google Display Network can take into account a user's clicks and conversions on related handbag or purse advertisements, content or products they looked at on competitors' websites, and how frequently they are visiting those pages.
The Google Display Network can also connect with users looking at customer blogs, reviews, and price comparisons of similar handbag products. You then have a customized list of users that are best suited for your product. As users are comparing different handbag products, this tool can actively display your advertisement at the time they are making their purchase to persuade them to choose you over a competitor.
Categories of In-Market Audiences
We can select from these audiences to find users who are "in-market," which means that they're researching and considering buying products and services similar to yours. These audiences are specifically designed to help you get conversions from likely buyers. In-market audiences partner with remarketing performance to reach users who are close to completing a purchase.
Main Categories

Subcategories

Apparel & Accessories

Activewear
Costumes
Formal wear
Handbags
Jewelry & watches
Lingerie
Luggage
Men's apparel
Outerwear
Shoes
Swimwear
Wallets, briefcases & leather goods
Women's apparel

Autos & Vehicles

Auto parts & accessories
Auto repair & maintenance
Motor vehicles
Vehicles (other)

Baby & Children's Products

Baby & children's apparel
Child car seats
Childcare & education
Diapers & baby hygiene products
Infant & toddler feeding
Strollers & baby carriages
Toys & games

Beauty Products & Services

Bath & body products
Hair care products
Makeup & cosmetics
Perfumes & fragrances
Skin care products
Spas & beauty services
Tanning & sun care products

Business Services

Advertising & marketing Services
Business financial services
Business printing & document services
Business technology
Corporate event planning
Office supplies
Payment processing & merchant services
Payroll services
Staffing & recruitment services

Computers & Peripherals

Computer accessories & components
Computers
Printers, scanners & faxes

Consumer Electronics

Audio
Camcorders
Cameras
Game consoles
Home theater systems
Mobile phones
Televisions

Dating Services

Education

Foreign language study
Post-secondary education
Primary & secondary schools (K-12)
Study abroad programs
Test preparation & tutoring

Employment

Accounting & finance jobs
Career consulting services
Clerical & administrative jobs
Education jobs
Executive & management jobs
Government & public sector jobs
Health & medical jobs
IT & technical jobs
Internships
Legal jobs
Resumes & portfolios
Retail jobs
Sales & marketing jobs
Temporary & seasonal jobs

Event Tickets

Concert & music festival tickets
Performing arts tickets
Sports tickets

Financial Services

Banking services
Credit & lending
Financial planning
Insurance
Investment services
Tax services

Gifts & Occasions

Flowers
Gift baskets
Holiday & seasonal items
Party supplies & planning
Personalized gifts
Photo & video services
Wedding planning

Home & Garden

Home & garden services
Home appliances
Home decor
Home furnishings
Home improvement
Home security
Outdoor items

Real Estate

Commercial properties
Moving & relocation
Residential properties

Software

Antivirus & security software
Audio & music software
Business & productivity software
Design software
Tax & accounting software
Video software

Sports & Fitness

Fitness products & services
Outdoor recreational equipment
Sporting goods

Telecom

Cable & satellite TV providers
Internet service providers
Mobile phone service providers

Travel

Air travel
Bus & rail travel
Car rental
Cruises
Hotels & accommodations
Trips by destination
Performance
Many businesses are trying in-market audiences to help them target the right users. Most businesses are seeing that this tool raises brand awareness and helps increase website but doesn't increase conversion rates. However, when they combine in-market audiences with display remarketing campaigns, many businesses do see higher conversion rates.
Use in-market audiences in order to acquire new mid-funnel customers. You can drive more qualified traffic to your site when you reach people who are actively researching or intending to buy what you offer.
You should layer the in-market on top of remarketing lists to increase reach while maintaining relevancy.
You should avoid using other targeting methods with in-market audiences in the same ad group because it will narrow your audience further, causing you to reach even fewer users.
If you are focused on direct response, use cost-per-acquisition (CPA) bidding to monitor and control ROI effectively.
You may also use cost-per-click (CPC) bidding, but Google strongly discourages the use of CPM (cost per thousand impressions) bidding with in-market audiences.
This tool lets you narrow your audience to target users who are actually looking to buy your product instead of reaching a large numbers of users who aren't interested. This will result in increased traffic, brand awareness, and click-through. Many businesses can utilize this tool to supplement their inbound strategy, one of the many services that Blue Frog Marketing can assist with. Get in touch with Blue Frog today to discuss where opportunities for your company lies!