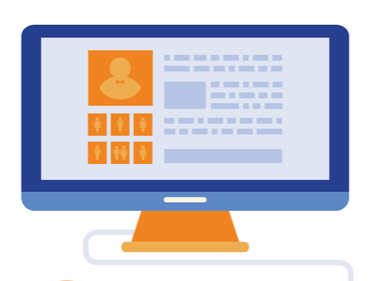 If your business decides it needs to build a website or redesign its current website for a fresher look, congratulations! Having an attractive website is the first step to growing your business online.
But once you've made the decision to create a new website, how do you ensure that your audience will engage with your new site and take the next step to contact you after finding your website?
Use this list of the top six web design rules to follow to have a website that suits your clients' needs and drives business.
1. Make It Easy to Navigate
Having a website that is easy to navigate is one of the most important factors for user experience on a website. Visitors need to be able to find what they're looking for easily, or they will simply leave. Make it easy for visitors navigate around your site so they don't have to spend time figuring out where they need to go and how to get there!
2. Make a Good First Impression
When a visitor first arrives on your site, they should be able to immediately get the sense that your business is trustworthy and professional and that they're welcome on your site. To create this impression, it's follow some important design tips when building your website:
Organize pages logically and make sure there's a clear navigation path.
Use fonts, font sizes, and colors that are easy to read so visitors don't have to squint to see what you have to say.
Be careful with bold flash animations because they can often come across as annoying to visitors.
3. Use the Right Images
Images should be meaningful and wisely used on your site. Carefully chosen images can help you send the right message to your audience. Be cautious when choosing stock photography because it can seem generic and overused. Whenever possible, use high quality photos that convey the personality of your company.
4. Be Weary of Flash Animation
As mentioned in #2, flash animation can be disctracting and annoying for a lot of viewers. Unexpected noices and animation can easily drive people away from your site, so only use it in a way that isn't intrusive and that really helps communicate your message.
5. Be Consistent
Make sure that your layout and color scheme is consistent throughout the pages on your website so there's a natural flow to it. Usually, you need to create separate page layouts for your home page, blog page, and landing pages, but try and keep the elements in each of those layouts consistent so visitors feel the flow of your site.
6. Focus on Accessibility
It's important that anyone viewing your website can access it from any device they're using. Mobile search is extremely popular and becoming more so all the time, so be sure that your site is optimized for mobile search and is also compatible with all other devices and browsers. If viewers cannot read or click on your website easily, they will promptly leave and find what they're looking for somewhere else.
To learn more about how to make your website an effective tool for growing business online, check out our free eBook on 25 website must-haves for driving traffic, leads, and sales. Just click below to download!