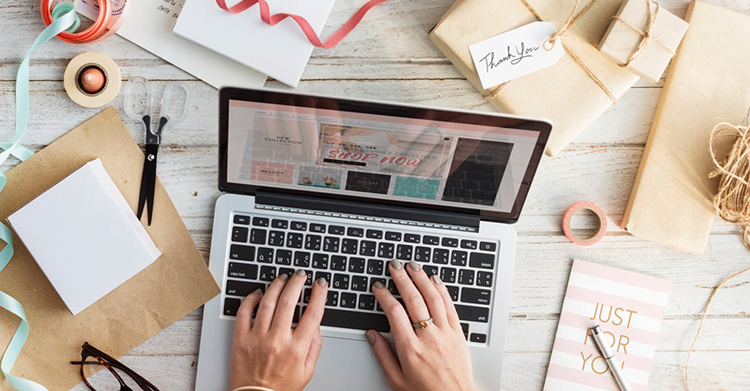 What sets a beautiful website apart from the rest? It has a design that is not only visually appealing but also communicates credibility and trustworthiness. Your website is often the first place you interact with potential customers, making it an essential place to start building a lasting relationship. Here are several tips that can help you build your website's credibility and gain visitors' trust.
1. Welcome visitors with a professional website design.
Online, books are judged by their covers. Research shows that users judge a website in a matter of seconds, and your website design makes the first impression. A professionally designed website greets visitors with a clean and simple layout that provides a clear path to the most important information on the site. For design tips, check out our previous post on designing a compelling website.
2. Use testimonials to build trust.
New potential customers want to know about others' experiences working with you. If you have client testimonials, feature these prominently on the site. Testimonials could include quotes from a happy customers, ratings, or awards. Just remember to always ask permission when using a customer's quote or name on your website.
3. Showcase your expertise with great content.
Building relevant content that educates and assists visitors can help you quickly establish credibility. Blog articles, case studies, and ebooks can begin to draw in visitors and keep you top of mind the next time they need products or services like yours. Learn more about creating great content here.
4. Ensure your contact information is prominent on the site.
If consumers are spending their hard-earned money with your business, they need to know they aren't interacting with some internet scam. Making your contact information prominent validates that you are a real company and that you are there to help with any questions or concerns that your customers may have.
5. Incorporate authentic images and video.
Videos and images are great for catching a user's eye online, and they can allow you to share a lot about your company in an easily digestible format. To build trust with these media, consider a short video on the home page that will draw visitors in, and add current images of your staff and products or services to the site. The more your visitors can connect with the real people behind your website, the more trustworthy your online presence will seem.
6. Functionality is essential.
If you are taking a car on a test drive and it begins to malfunction before you even get it off the lot, chances are you aren't going to buy it. This same concept can be translated to the user experience on your website. Broken links, lack of speed, and non-responsive layouts are just a few issues that can turn a visitor off when they are interacting with your website. Eliminate these issues by spending time navigating through your site through the lens of a new user. Test all of your links, and search for any other functionality issues that may be driving users from your site.
7. Highlight your certifications and professional partnerships.
Build your reputation by showcasing your staff members' specialized skills or certifications. You can feature these on the homepage, in the about section, and numerous other areas to validate your expertise and credibility. By highlighting your professional connections with other vendors, you can also boost your own credibility while promoting a trusted partner and their efforts.
A website that is credible and trustworthy sets a high expectation for the level of satisfaction your potential customers will have with your business. By using these tips to improve your website's appearance and functionality, you can create a great user experience and the foundation for a lasting relationship with your online visitors.
Need assistance building a beautiful and credible website? Blue Frog Marketing can help with content creation, website design, SEO, and development to create a website you can be proud of. With offices in Des Moines, Denver, and Huron, Ohio, we help businesses across the country improve their online presence. Contact us today to schedule a free consultation.