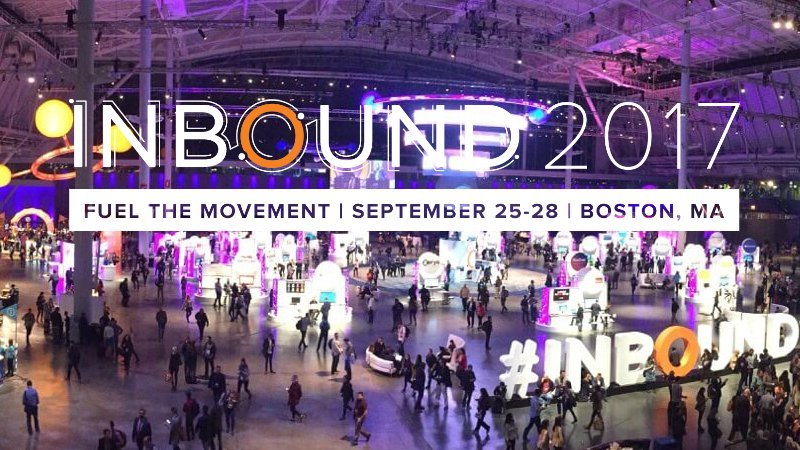 HubSpot's annual INBOUND conference was September 25–28 in Boston this year, and as expected, the conference was filled with valuable information on new technology and best practices. Here are the top three things I learned this year that were valuable for me as an advertising manager and technical HubSpot manager.
1. Bots are the new landing pages.
In multiple classes at INBOUND, the relevance of bot technology was strongly emphasized. More people are starting to use Siri and Alexa to get immediate information by using voice commands, and companies need to start changing the way they give information to prospects and customers to keep up with this new trend. It's important to realize that very soon, chatbots will become even more important than a website—and to start preparing for this. Presenters recommended starting small when setting up a bot. Build a simple AI-powered bot with one goal in mind, and start promoting it across different channels.
2. Facebook ads aren't just for B2C.
Many B2B marketers believe that Facebook ads will not work for them because you can't successfully target business decision makers on Facebook, but this thinking is wrong! Data shows that the vast majority of business decision makers are on Facebook—more so than any other digital platform, including LinkedIn! I learned that one of the best ways to reach these business decision makers is by using Custom Audiences and Lookalikes within Facebook ad targeting, and lead nurturing should be done by uploading your leads into other ad campaigns that drive leads toward becoming customers.
3. Make your CRM a data powerhouse.
The final and most important takeaway I got from INBOUND17 was that companies need to be using their CRM more wisely. Businesses must start changing the way they think about marketing and the CRM. Often, there's disconnect between sales and marketing teams, or sales considers marketing to not be that important, but it's when sales and marketing come together and create a structured way to utilize their CRM that results really start to show. Companies should strive to have a "complete CRM" made up of operations, tools, sales, and marketing, where all data is available to all teams to use to their advantage.
INBOUND17 was filled with excellent speakers and information that will help businesses in the year ahead. These three things, however, were most valuable for my advertising and technical management work for Blue Frog and our clients.
Is your company already using HubSpot but could use some help managing it? Click below to learn more about how Blue Frog can help!