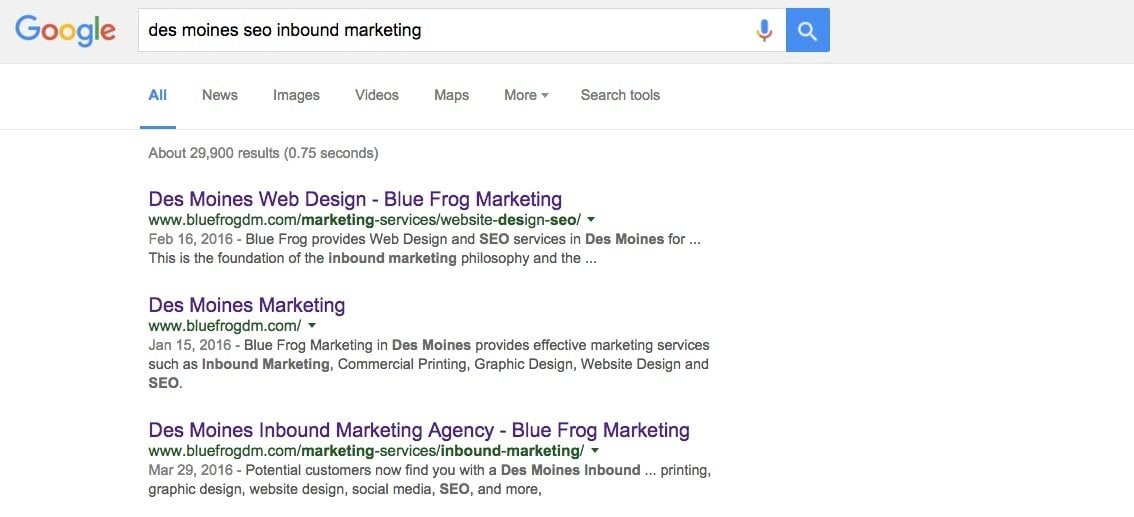 There are lots of ways to bring attention to your brand and the value you bring to your customers, and some are more effective than others. When it comes to getting in front of your potential customers online, one of the best investments you can make is in a comprehensive SEO strategy to boost your company website's ranking in organic search results.
What are organic search results?
The job of a search engine (like Google) is to give its users the best answers it can find to their search queries. Those best answers are organic search results. Although search engines used to rely heavily on keywords to find appropriate answers to users' searches, they have become considerably more sophisticated in how they analyze content for meaning, value, and relevance. Google is well known for changing up its algorithm periodically in order to refine its ability to do this.
How are organic results different from other search engine listings?
You can also pay for the privilege of being featured prominently on search engine results pages using services such as Google AdWords. These types of advertising services charge you a per-click fee in exchange for featuring your listing in results for certain searches.

Why not just pay per click to get on the first page of Google results?
While this strategy gets your company's website link in front of search engine users, they may well skim right over it. Internet users have grown savvier, and they know that the advertised links are less likely to contain quality answers to their query than the organic results below them.
In fact, many sources report that 90% of clicks on the first page of Google search results are on the organic links.
It's true that paid rank is quicker and easier than implementing a full-blown SEO strategy, but the investment in SEO has much more powerful and lasting effect than pay-per-click advertising. Here's why:
Your advertisement works for you only as long as it's in place and does little for your company's visibility over the long term.
Building organic rank signals search engine users that your website is a reputable, authoritative source of information, building your reputation and establishing your credibility and trustworthiness with consumers.
When consumers find valuable information on your website, they come to see you as a reliable authority in your field, increasing the chances that they will come to you when they need to purchase products and services that you offer.
How do I build organic rank?
Advertising is bought; organic rank is earned. To earn a place at the top of organic search results, you need to provide high quality answers to questions that your potential customers are asking online. That means creating a steady stream of content that your audience will want to access. The easiest way to do this is with regular blogging. Your website's blog lets you add pages of fresh, relevant content on an ongoing basis, giving search engines more pages to crawl and allowing you to provide lots of valuable content that showcases your expertise and industry insight.
To give your website pages (including your blog posts) the best chance of being found by search engines, it's important to incorporate keywords and phrases that your potential customers are likely to be searching for. Including relevant, important keywords in strategic places like titles, headings, and the body of your text sends clear signals to search engines about the content of your web pages. Be sure not to overdo it, though. Stuffing your text with repetitive or awkwardly worded keyword phrases makes your content appear to be lower quality and could actually hinder your SEO efforts.
Sharing your blog posts and other content on social media will give it an extra SEO boost! When you publish a new blog post, make sure to spread the word through your social media channels, and include social sharing buttons on the blog itself to make it as easy as possible for your readers to share your fabulous content with their connections.
Want to learn more about how an effective SEO strategy can draw attention to your company and help you boost sales? Click below to download our free eBook!
Blue Frog Marketing can help you develop and implement an SEO strategy to boost your rank in organic search results. We provide our clients with detailed analytics to illustrate the effect of our efforts so you know what return you're getting on your marketing investment. Contact us online or at our offices in Des Moines or Denver. We serve large and small businesses across the U.S. and beyond.