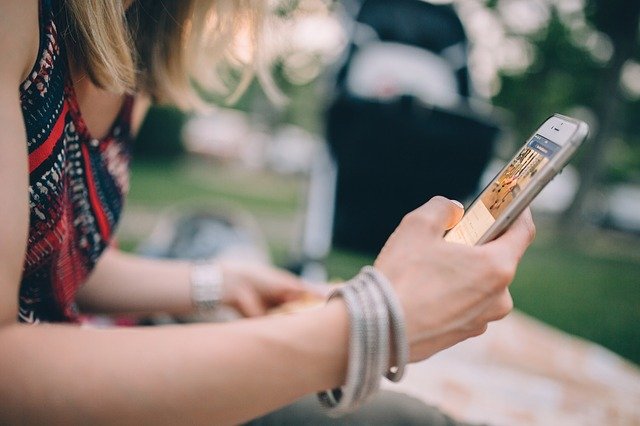 To market your business efficiently, you must be able to adapt quickly to changes in SEO. Optimization has changed considerably over the past few years, but a more profound shift is just beginning.
We're on the verge of a new search era that's more connected to social media, mobile usage, and voice-activated search. To accommodate these new patterns, it's not sufficient to update your SEO strategy; to stay ahead of the game, you'll need to think in new ways about how to approach SEO.
Until now, optimization has revolved mainly around browser-based search engines, with all of the search activity linking directly to Google. This is becoming less so.
3 New Search Patterns Changing the Face of SEO
1. Social Search
Over the past year, something new has been happening on social sites like Facebook, Twitter, and Snapchat. These social sites have created several new features, which collectively have created a major shift in how they operate.
For example, on Facebook, you can now search for content just as easily as you can search for people. Google accounts for 3.5 billion daily searches, but now Facebook is coming closer, accounting for 1.5 billion daily searches, and those searches are increasingly for content rather than individual profiles.
Additionally, social media sites are changing how they are treat content. Traditionally, social media has been a way to promote content and drive traffic back to your website, but in the last year, Facebook, Twitter and Snapchat have been working to get users to stay on their sites and in their apps. Facebook's instant articles allow viewers to read full articles right in Facebook without having to click through to a website. Twitter is also exploring the idea of enabling longer form content and having links within tweets that allow you to read more content directly in Twitter.
While social media has been a powerful way of driving visitors to your website, these changes are revealing quite a new future for search within social media!
2. Mobile Search
The majority of web usage today is now coming from mobile, rather than desktop, devices. In fact, 60% of Internet use takes place on mobile devices. But what's even more interesting is that 85% of the time spent on phones is actually spent in apps, so where do search engines fit it here?
Although desktop browser activity has not quite started to decline yet, it has flat-lined, and content consumption from apps and mobile devices is growing. But app content is not easily searchable with traditional browser-based search engines, and so the content is not optimized for traditional search engines. That means enhanced search within apps on mobile devices is on the horizon.
Until better app searching capabilities emerge, the Spotlight search tool on iPhones is worth taking seriously. Spotlight not only performs quick searches for the contents of an iPhone, but it can also search within apps and even bring you some web results without utilizing Google. The fact that Spotlight does not play by the same rules as Google or Bing shows just how powerful these app tools may become, and it is only the beginning!
3. Voice Search
Over the past few years, mobile users have been introduced to voice-activated personal assistants like Cortana and Siri, which have access to the vast sea of information on the Internet. Just as our access to the Internet has transformed, so has search behavior. Here are a few examples:
Expanded search windows: Search can happen anywhere, at any time. We no longer have to be seated in front of our desks to perform a search.
Natural language: Using voice-activated assistants, we can simply ask, "What's new?" and hear news and weather updates relevant to our location without even structuring the search or using specific keywords.
Context and history: Unlike browser search engines, which rely heavily on the expressed search terms, personal assistants can utilize the searcher's history and context. If you're leaving your house at 6am, you can find out exactly how long it will take you to get to work. These kinds of searches eliminate steps get to results more quickly.
With these features, it's easier to avoid your desktop device and directly ask for what you want. Instead of searching for "Best Denver restaurants," you can simply ask, "What should I eat tonight?"
It has not yet become clear how companies will be best able to optimize for these changes. It's important to be aware of them, however, and to be alert to how they might influence your SEO strategy moving forward. Online search is constantly evolving, and to remain visible, businesses need to evolve with it.
Online Marketing in Des Moines and Denver
Blue Frog stays on top of all of the latest trends in SEO and online marketing. If you're ready to see how Blue Frog can help your business leap ahead of your competition online, contact us today!