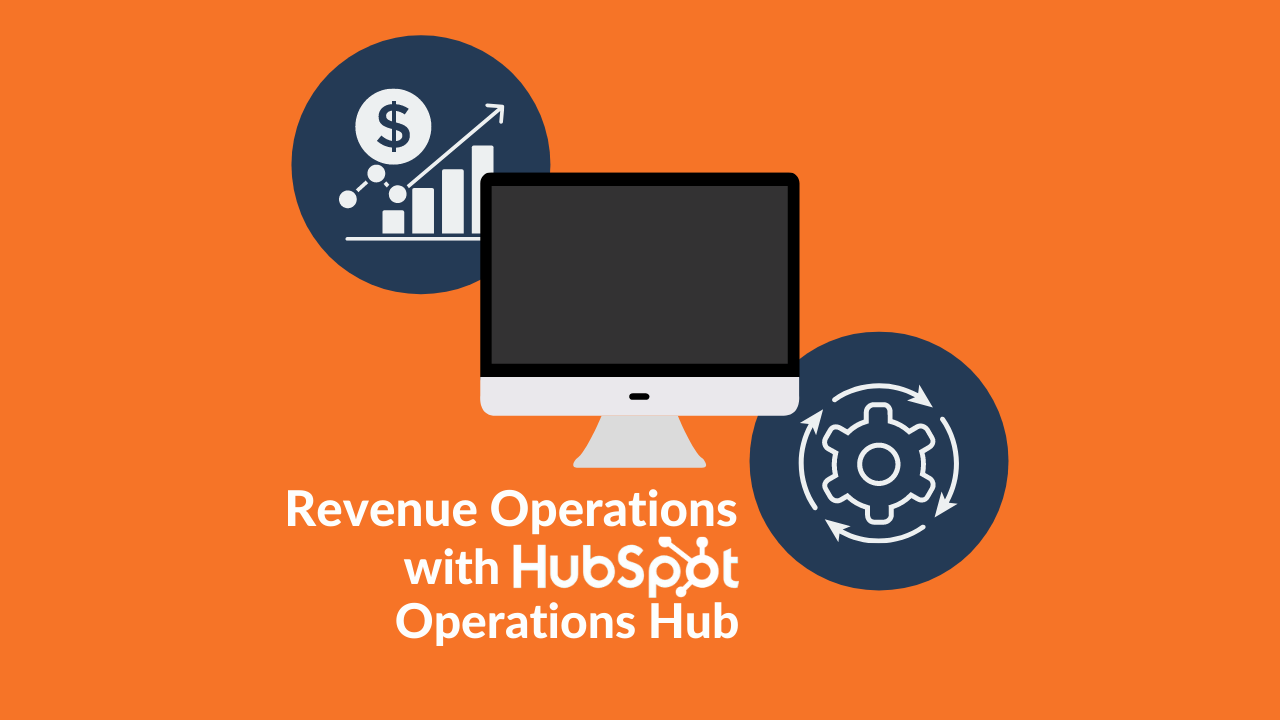 Did you know that out-of-date technology and inefficient operations can cost your business as much as 30% in lost revenue? Just like you can't afford to lose revenue, you simply can't afford to wait any longer to update your operational processes. If you want to scale your business to the level you've always wanted, your key to this is RevOps using the new HubSpot Operations Hub. Don't worry if you don't know what that is, we've got you covered. So, keep reading to learn all about RevOps and how the newest hub from HubSpot can streamline operations and increase your revenue potential today.
What Is RevOps?
Revenue Operations, or RevOps, is the field that brings together the various departments within your organization that affect revenue. This can be as direct as the marketing and sales teams. It can also include customer support after the sale and other indirect influences.
The key to assessing your RevOps is to spend some time analyzing your ideal customers' buying journey. Once you know the path your potential prospects will take, you can determine which departments affect revenue. Then, your goal is to maximize productivity and efficiency to maximize your revenue potential. When you grow your revenue with a focus on efficiency you can begin to scale your business.

How HubSpot Operations Hub Can Help Your RevOps
Many business owners already turn to HubSpot to manage their customer list and outreach. However, with the addition of their newest hub, Operations, you can also use your favorite marketing software to manage your workflows and processes. The HubSpot Operations Hub is your command central for all your businesses processes and operations. When everyone on your team knows where to look in one central database you eliminate excess data entry and tracking. Additionally, when all your teams can see where they fit into the big picture they will better understand how they can affect the bottom line.
Too many people equate revenue strictly with the sales department, however, other departments contribute as well. When the customer service team understands their role in keeping your customers happy, then everyone wins. Even the web development team contributes. When a new prospect visits your website, their experience is vital to whether they decide to become a customer or client. HubSpot Operations is the tool that will manage all your other tools in your tech stack, expertly bringing everyone together with one uniting true north.

How Data Sync Can Help Your B2B Data Needs
Automation is key when improving your operations as you work to streamline RevOps, and with the Data Sync feature in HubSpot Operations Hub, you will never again have to manually enter data from one spreadsheet to another again. Imagine how much time it will save your team as you have one central command center that connects your marketing, sales, communications, and customer service. Never again will you have to transfer a customer to a different department because you don't know the answer. This level of customer experience is what will keep happy customers for life and improve your revenue potential.
Specifically, if you've had to piece together several different third-party tools to track your customer's information, then those days are behind you. We feel that HubSpot has all the tools you need to manage your business. Still, many of our clients have several third-party tools they use. Fortunately, HubSpot syncs with several third-party tools such as Salesforce, Zendesk, Mailchimp, and others.
As you grew, you didn't have one central system to hold all your information. And, perhaps, you were able to create an API that could send information one way to another app. But now, with Data Sync you get bidirectional control to send the data you need between interfaces. You also get continuous syncing capabilities so you know all your customer data is up to date. In addition to custom field mappings and filtering, you can keep your teams up to date with the information they need to do their jobs efficiently and effectively.
HubSpot Operations Hub Pricing
Just as with their other hubs, HubSpot offers a free version. As your company grows your HubSpot plan can grow with it. There are two premium plans available so you know that you can continue to use HubSpot as your scale to larger levels.
To upgrade to the Starter package, and unlock more syncing features is $50 per month. To further upgrade to the full Professional suite of features is $800 per month. However, staying in line with their other hubs, the free version is robust and will help you sync your data, streamline your operations, and organize your workflows. The beauty of HubSpot is that their software program covers your entire business including sales, marketing, CMS, and now Operations is all included in their Starter CRM Suite. This full-service suite of software programs includes everything you need to grow and scale your business. It starts at just $50 a month, making it available to startup companies everywhere.
RevOps brings together several different departments within your organization with the central theme of increasing revenue potential, and since HubSpot Operations works across all departments, don't let the Operations name fool you, this hub is for everyone.
Now You're Ready to Scale With RevOps!
Operations are vital to growing your business, and RevOps is the answer to uniting your departments and breaking down the traditional silos. HubSpot Operations Hub is the one tool you need to streamline your operations and increase your revenue potential.
Here at Blue Frog, we're a full-scale digital growth agency that utilizes key tools such as HubSpot to help you grow and scale your business. Starting your business might have been difficult, but it will be impossible for you to scale without RevOps and the new HubSpot Operations Hub. Want to download and try out HubSpot's CRM for yourself? Click here.