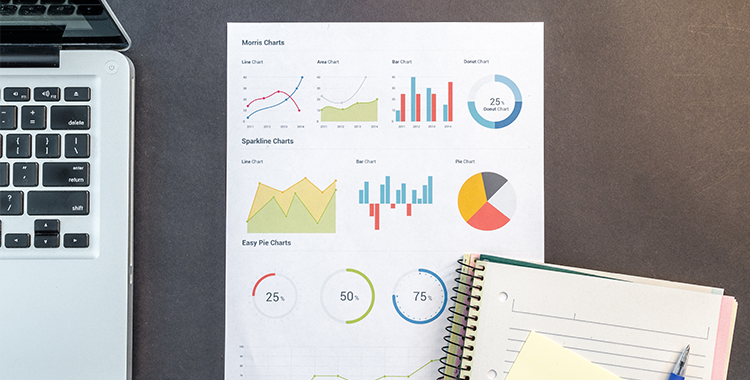 It's great news for your business when a website visitor clicks on one of your calls to action (CTAs). This means they are intrigued by what you have to offer and can potentially become a new lead. In order to convert this visitor into a lead, you need a landing page that draws them in further and gives them confidence to exchange their contact information with you. While the process of sharing your material (like an ebook, downloadable PDF, or case study) in exchange for their information seems simple, there are several components that can make or break a landing page. Consider these best practices to optimize your landing pages and improve engagement with website visitors.
Feature a Simple Layout
The main purpose of a landing page is to exchange your offer for a user's information. If there are too many design elements on the page, the user can become distracted or confused and leave the page. Utilize a simple layout that keeps the main goal clear and easy to find. Keep the design components consistent with the rest of your website to reinforce the trustworthiness of the page. Use design elements strategically, and embrace white space to emphasize the important elements of the page.
Provide a Call to Action
A good call to action is what brings the user to your landing page, making it a crucial place to continue a consistent and eye-catching message. Using a brightly colored button can help make the CTA stand out while still making the page feel balanced. Concise, action-oriented language like "download" or "subscribe" gives the user a clear reason to click and reminds them of the benefits they'll get in return for their information. Check out this article for more CTA best practices that can help optimize your website, blog posts, emails, and more!
Highlight Your Credibility
A key component in the success of a landing page is the user's trust in it. If the page seems unreliable, they will likely leave and continue their search elsewhere. Consider these ideas to give your landing pages a sense of credibility and trustworthiness:
Keep branding and design elements consistent with your website. Users want to know they weren't sent to some scamming website.
Include feedback from others who had positive experiences with your site. This can include testimonials, social media posts, or stats on how many people have already downloaded the content.
Use relevant images. This is a key element of your brand essence, and if it comes off cheesy, fake, or low quality, the user could begin to doubt your credibility.
Share your contact information. A real person who's available behind the website can help a user feel they can count on you.
Design Your Forms for Ease of Use
When a user is comfortable enough to share their information with you, further encourage them with a simple form that's easy to fill out. After completing the form, the visitor is officially a lead, accomplishing the main goal of your landing page! To meet this goal, it's best to keep the form design simple and to the point. Time is of the essence to web users, so it's important to make the process efficient while still capturing the valuable information you need. These landing page examples can provide a great visual on how to incorporate a simple form into your page design.
Deliver the Offer
The last, but certainly not least, feature of an effective landing page is delivery on the promise to the visitor. This begins building a relationship with your new lead, and it's important that it reflects your excellent level of service. Include a thank-you page or message gives the user a sense of your appreciation and confirms their completion of the form. This is also a great opportunity to direct them to other aspects of your business, like your social media accounts or blog.
Using these landing page design best practices can help increase conversion rates and lay the groundwork for a mutually beneficial partnership with new leads. Designing with a purpose and providing the user a simple and helpful experience can build your website's credibility and foster a relationship for future business.
Interested in learning more about improving your landing pages or overall website design? Blue Frog Marketing provides website design services in Des Moines, Denver, Huron, and across the country. Contact us today or schedule a consultation to learn more.