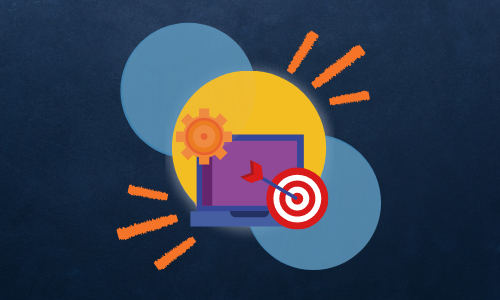 Incorporating the buyer's journey into your SEO strategy sets your company up for success. When you understand your buyers and their mindset, you can better identify content, visuals, and pathways that resonate. When you share the right messages at the right time, you attract more qualified leads and waste less time on irrelevant inquiries.
Identify Your Buyer Personas
Before you can incorporate the buyer's journey into your SEO strategy, you'll need to clearly map out your buyer personas. Start by identifying common traits that particular groups of your buyers share. You could begin with simple data like age and gender demographics and advance into socioeconomic measures or shared interests outside of your brand. For each persona, identify the following:
Their roles, such as job title, volunteer work, marital status, etc.
The goals they wish to achieve by engaging with your brand
The challenges that your brand can help the persona overcome
Demographics, such as a common age and/or income range, educational status, location, etc.
After you've identified key information about a group of buyers, summarize the persona as you would a character in a story. This can help the buyer personas come to life for your content creators as they develop targeted messaging.
Next, look at events that may trigger these buyers' engagement with your brand as well as why these buyer's would choose you over your competitors. For instance, certain B2B personas may be more engaged toward the year-end because they're looking to save money on taxes. However, for a B2C business such as a cleaning company, a persona might be more engaged when they're anticipating family members visiting from out of town. In each case, it's important to understand why customers would choose your brand over your competitors and emphasize this in your SEO strategy by utilizing keywords that drive home your value proposition while guiding buyers through their journeys.
If you're still struggling to devise your buyer personas, check out a few of HubSpot's examples to help you get started!
Apply the Buyer's Journey to Your SEO Strategy
It's important to understand that while keywords are an important aspect of SEO, SEO is more than just keywords. By applying the buyer's journey to your SEO strategy, you're implementing an inbound marketing content strategy. This means you're seeking to connect with your audience and build stronger relationships by delivering valuable content your customers are looking for.
Now that you've identified and developed your buyer personas, you can start to marry this information with an SEO strategy through your website content, visuals, and more. Review your current website and picture each persona walking through your site. Think about the following:
Content:
Does the content relate to and resonate with the persona?
What links would they click on?
Are the CTAs enticing?
Do the CTAs align with their buyer's journey? Content
Design:
What images will they see?
Do the images relate to a particular persona's interests, demographics, or other identified characteristics?
Is the design easy to navigate?
Visuals and user experience are important areas of your site to review. Additionally, as you walk through each page of your site, think about what stage of the buyer's journey it speaks to for each persona. For example, your homepage should be geared toward buyers at the awareness level, while your service pages should speak to those at the consideration stage of their journeys. Be sure to also note any adjustments you would make to better connect with your audience.
Apply this process to each page of your website, your blog, landing pages, and potentially downloadable content—anything that you want prospects to find organically through search queries. Keep relevant personas in mind as you review content. If you have a significant number of blog posts or other content to adjust, start by organizing them by persona or topic to create more manageable tasks.
Once you've identified what content is targeted to each stage of the buyer's journey, identify any stages that are missing each persona. Next, we'll dive into how to apply an SEO strategy as you develop new content and look to enhance what already exists.
Evaluate Keywords in Your Buyers' Journeys
When you begin to think about how your personas might find your brand and services, it may feel daunting and difficult to get into each persona's mindset. The best way to identify keyword opportunities is to start by identifying the keywords your website is currently ranking for. SEMrush is a great tool for pulling existing keyword data in a format that's easy to evaluate. Review this list to determine if any of the keywords are irrelevant to your business. If you find irrelevant keywords locate them on your site and adjust the content to remove them. Next, map the relevant keywords to each of your personas and their buyer's journey stage.
It would also be beneficial to explore new keyword opportunities. SEMrush offers a wide array of tools for keyword research like keyword gap analysis, which lets you review keywords that your competitors are ranking for but you may not be. The Keyword Magic tool can help you develop additional keyword opportunities, including long-tail keywords. Start by trying to answer the following questions:
What would trigger the persona to start looking for your services?
What would they search for?
Once they've found you, what would make them decide your brand was the right fit for them?
Next, enter each keyword into the tool. Keyword Magic will generate a list of keywords. You'll be able to select broad, phrase, exact or related keyword matches. You'll get insight into each keyword's search volume, trends, and difficulty. After you've identified keyword opportunities, you can begin to implement them throughout your website.
Target Keywords to Your Buyers' Journeys
As you should already know, a robust keyword strategy can enhance your website's presence on search engine results pages (SERPs). Search engines populate their results pages based on a number of factors, the most important of which is what's typed into the search bar. Key terms are used to populate results with links to appropriate pages. This is why it's crucial to incorporate keywords on your website to enhance your ranking on SERPs for relevant keywords.
Most searches occur during the awareness stage because this is when buyers are beginning to research solutions to their problems. Buyers may also search for a product or service during the consideration stage, but you're likely to see the highest monthly searches for awareness-stage keywords. This being said, look at keywords with lower monthly search volume to target decision-stage or even consideration-stage buyers. Since so few are searching in this stage, they may be searching for very specific results as they look for the right brand to meet their needs.
Implement Keywords Strategically
By implementing keywords in appropriate and critical areas of your site, you're giving search engines the information they need to understand your content as well as populate your information in relevant search queries. Search engines pull in results based on various factors, one of which is how the layout and structure of your webpage—based on the title tags, headings, and the URLs—provides information about the purpose of your website and the information each page contains.
While it's important to incorporate relevant keywords into your content, be mindful not to keyword stuff. Using too many keywords can backfire and negatively impact the health of your website as well as the audience you're trying to reach by taking focus away from the information you're sharing. Be sure to incorporate keywords naturally and only where they make sense. At the end of the day, it's always most important to keep your buyers top of mind. This is the audience you want to reach, and it's also who search engines are working to serve.
Align Your SEO Strategy with the Buyer's Journey
Understanding your buyers and developing content that specifically speaks to them lets you deliver the right message at the right time to the right buyers. This inbound marketing strategy is a long-term SEO plan that, over time, can drive more qualified leads to your site from organic search results. Your website should go beyond simply driving leads; it should drive qualified buyers, saving you time and money.
For more tips and tricks for developing buyer personas, buyer's journeys, and SEO strategies, subscribe to our blog!