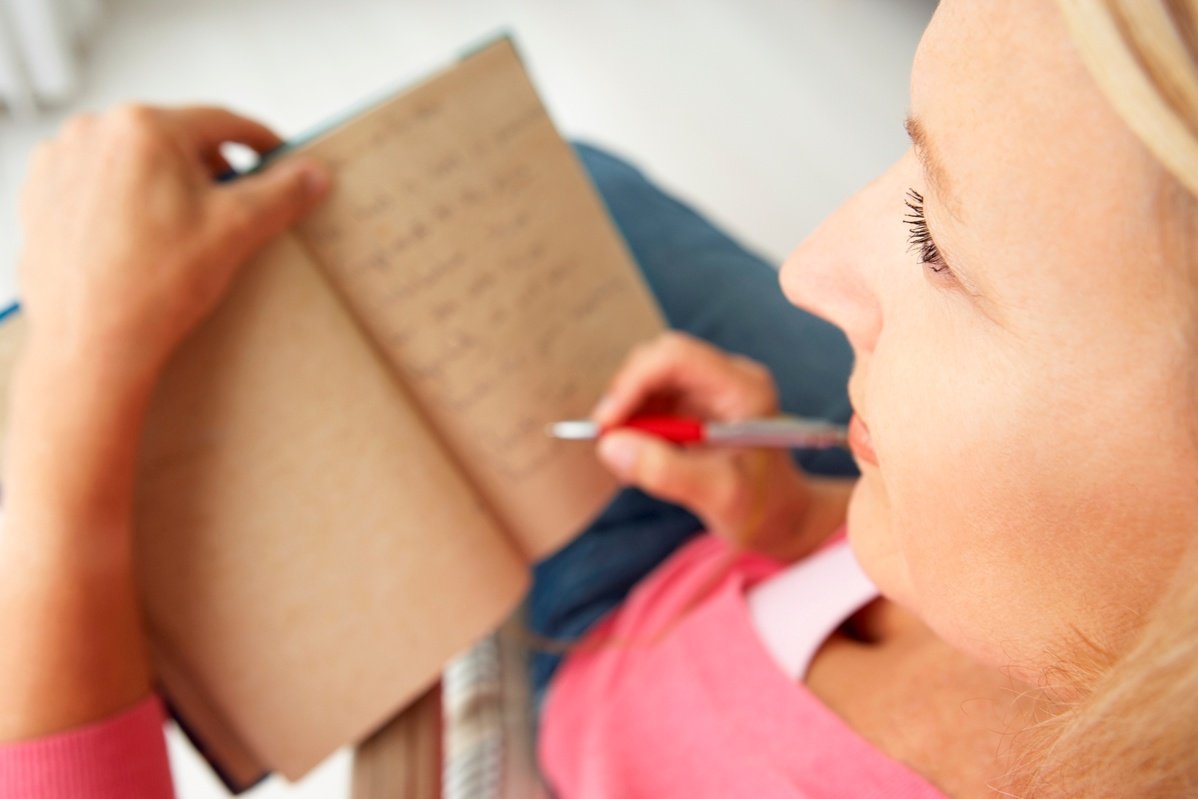 Whether or not you ever kept a diary (or even a book of quotes, song lyrics, and passages that resonated with you), the idea of doing so might seem childish or frivolous. Creative journaling, however, is more than just recording the events of a day and your responses to them. Regular writing exercises can help you become a better, more confident writer. If you struggle with quality content creation for your business or brand, creative journaling might be a useful tool to help bulk up your creative muscles.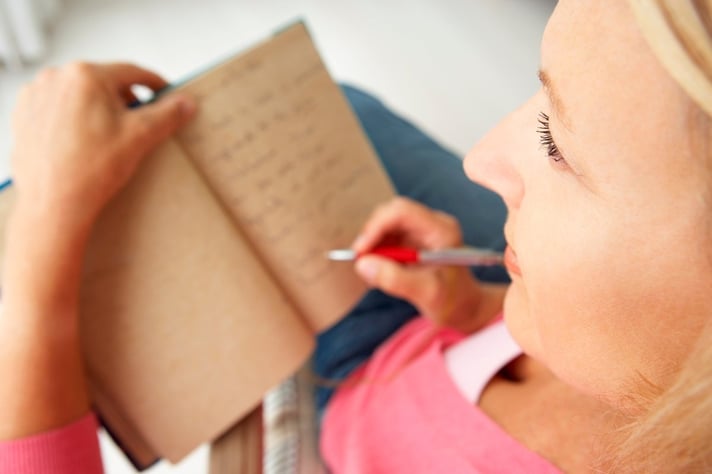 "Morning Pages"
Creative journaling can only help enhance your writing if you do it regularly. Many prominent writers advise writing a set number of pages or words, or writing for a certain length of time, every day. One respected treatise on developing creativity advises authors to write 3 handwritten pages each morning, which it calls "morning pages." This can help you establish a routine for your writing, whether you do it in the morning, afternoon, or evening. Three handwritten pages amounts to about 750 words, and if you prefer to type, there are many online journal services that can help you keep your writing organized.
Use Exercises, Prompts
Once you're committed to developing a journaling routine, you may be faced with the most daunting part: what to write. Fortunately, you have options, all of which can be valuable in their own way.
You can write in a stream-of-consciousness fashion about whatever is on your mind or chewing up your brain space. Like a computer "data dump" or playing the song that's stuck in your head, writing down your thoughts can help clear your mind and allow it to move on to other things.
Writing prompts or exercises are a great way to help kickstart and guide your journaling. Consider signing up to receive regular writing prompts and ideas via email or social media. You can also compile your own running list of things that you think would make interesting topics. Some good areas for inspiration are:
Marketing or advertising that you noticed that resonates with you
Bits of conversations overheard at shops, restaurants, and other public places
Current events in magazines, newspapers, or television.
It also can be valuable for you to create and write about characters, imagining their backstories and what motivates them. Go to a coffee shop, restaurant, or park and observe the people around you, and then bring them to life on the page, giving them families, careers, memories, and phobias. Developing well-rounded characters can help you more effectively create and develop buyer personas when you are crafting your professional content.
Mix Up Work and Play
If you have ideas for professionally focused content that you want to brainstorm and develop, add them to your list of journaling topics. Spending some personal time writing freely about them can help you explore these ideas more fully and take your writing in directions you may not have anticipated. If you are struggling to come up with topics for blog entries, social media campaigns, marketing strategies, or other content-related projects, consider spending a journaling session brainstorming and free-associating about your struggle. Spend time thinking and writing about your goals, values, and inspirations, both personal and professional. These sessions can help you work through frustration and "writer's block" as well as possibly giving you inspiration and new material.
Sort Your Thoughts
Rather than just filling pages or hard drive storage with journal entries, keep yourself organized so that you can refer back to and use your writing going forward. If you use a paper journal, leave a few pages blank in the front; as you make entries, jot down their topics like a "table of contents." Online journaling services can allow you to sort your entries into categories, search for words or phrases, and copy and paste content that you want to use again or further develop.
If you need help with your content creation, branding, or marketing strategy, the professionals at Blue Frog can help you. Our marketing team includes experts in content creation, web design, HubSpot services, SEO strategies, and other traditional and inbound marketing techniques. Contact us today to learn more about how we can help you. With offices in Des Moines and Denver, we serve clients across the U.S. and beyond.