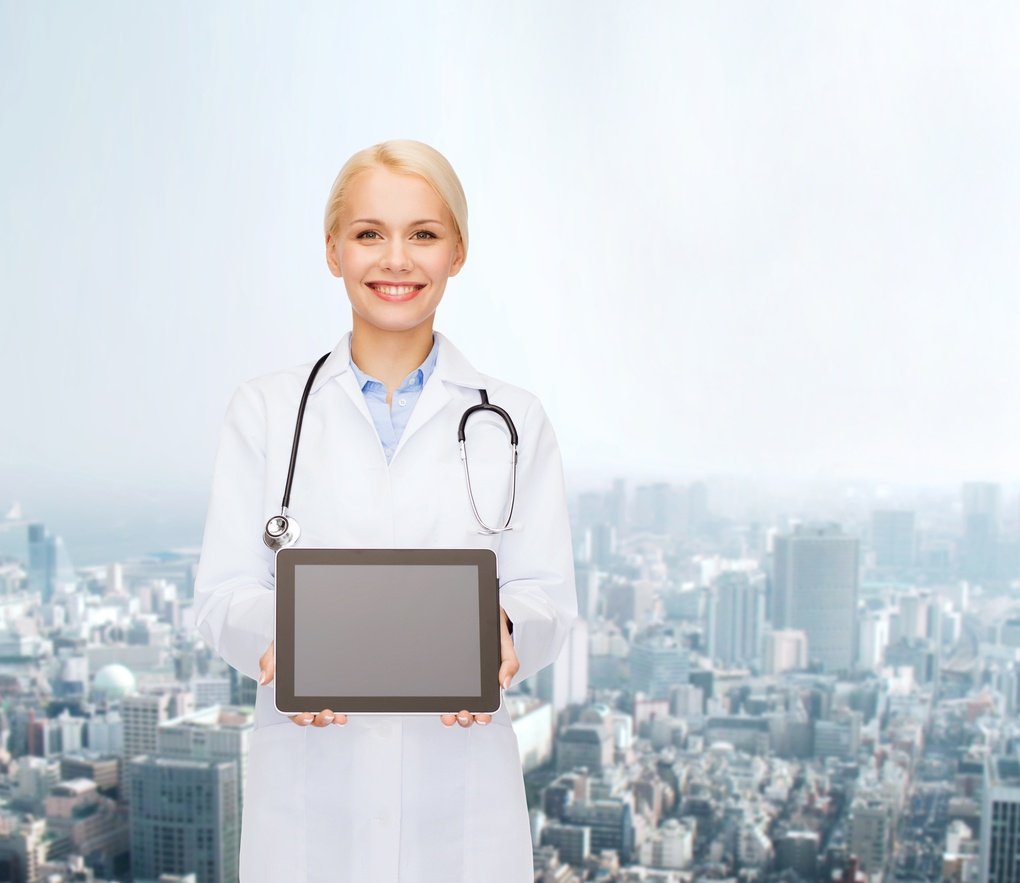 Patients want information at their fingertips. You could be the one to provide it.
The digital age has transformed the healthcare industry. In the old days, people generally went to their doctors first when they had health concerns. Today, more and more people look online first for information when issues arise. According to a 2012 Pew Research study, 72% of U.S. adults had looked online for health information in the preceding year. They use the Internet to connect with other patients and to search for symptoms, possible diagnoses, prognoses, treatments, and information about healthcare professionals. To get their attention and earn their trust, healthcare providers need to give their potential clients what they're searching for.
By providing content on your website and through social media that is valuable to your potential customers, you gain an important opportunity to get your brand in front of them and develop a reputation as a knowledgeable industry leader who is an ally in their quest for the information and resources they need to make educated healthcare decisions.
Word of mouth is more powerful than ever.
Healthcare professionals have always relied heavily on word of mouth for client referrals. Interacting with a healthcare provider is a highly personal experience, and potential customers want information about that experience from past clients or patients; the Pew study mentioned above found that about 20% of Internet users consulted online reviews and rankings of healthcare providers and treatments. So, how can you generate buzz for your healthcare business online?
Social Media
Social media provides an easy and convenient way for users to share their experiences and opinions of healthcare and other service providers. While not so long ago, social media platforms were mostly occupied by young people, older adults are using them more all the time. Healthcare professionals are also engaging more in social media than they used to. If you're not yet connecting with clients and potential clients via social media, you are missing out on an important opportunity to become a top-of-mind that your competitors are probably seizing.
Your Blog
Your blog is an excellent place to share up-to-date health information, articles, and insights. You can also feature stories about your staff members, special events, or anything else that you think your audience would find informative and/or entertaining. Your blog provides you the opportunity to showcase your specialized knowledge while helping patients to understand various health issues, procedures, medications, treatments, or any other subject you write about. Post links to your articles on social media for greater visibility!
Images, Videos, Online Tools, and More
Think more broadly about the idea of "content"; it can be much more than links, blogging, and white papers. Images are a great way to catch the eye and draw more attention to your text. Video content is increasing in popularity and can also be a great way to add variety and interest to your online offerings. A video that features one of your facility's healthcare providers discussing a treatment option, for example, puts a face on your content and your brand, fostering a more personal connection with your website visitors. Online tools are also a great way to provide value to your webstie visitors. You could create a BMI or nutrition calculator, a risk assessment tool, or anything else you think your potential clients would appreciate.
SEO
While you're producing great content for your healthcare business, be sure to implement SEO practices to make sure Internet users can find it easily. Use targeted keywords, but make sure you use them in a way that flows naturally with your text. Torturing the language to work in keywords doesn't only make you look unprofessional; Google doesn't like it. Google has worked hard to refine its algorithm to select truly valuable content when generating search engine results, and poorly written text is less valuable. You will also want to make sure your page titles and meta tags are optimized and that your site is easy to navigate, quick to load, and mobile friendly. Since Google's April algorithm update (dubbed "Mobilegeddon"), mobile-friendly sites have a distinct edge, particularly in smartphone searches.
Want help developing a content marketing strategy for your healthcare business? Blue Frog Marketing, with offices in Des Moines and Denver, can help you to develop your online presence, get your brand in front of more eyes, and develop connections with your potential customers.