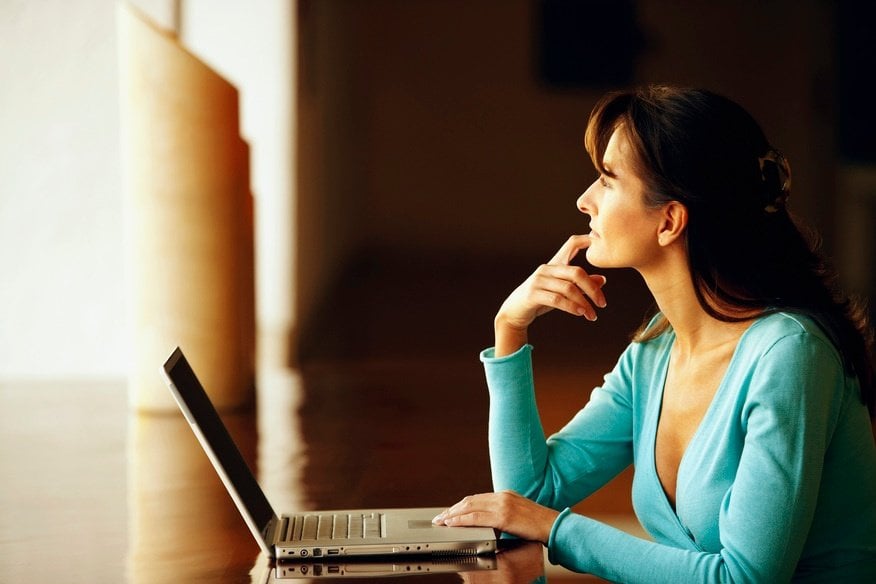 In the world we live in, styles and trends are constantly changing, and THANK goodness for that! I'm sure we can all remember a few fashion faux pas committed in our past. The great thing about change is it presents us with an opportunity to revamp ourselves, our wardrobes, and even our blog content.
Over time, our blog posts can become stale, outdated, and inaccurate, but a little TLC can bring them back to life.
Why Should You Be Updating Outdated Content?
Right now, you might be wondering why I would suggest reaching into the depths of your blog and updating a post that's buried deep in your archives. Well, I'm here to tell you that updating your older blog posts can significantly increase your website's traffic. The main benefit of blogging is the search engine optimization (SEO) value it provides, and there is often a "power law" that applies to published posts in which a small number of older posts drive a significant percentage of traffic, up to 80% from the top 25–50 posts.
What does this mean for your blog content? Your visitors are potentially being driven to outdated and inaccurate articles, which results in a poor user experience and can impact your credibility with those visitors. When older content is updated, however, posts can frequently see a 15–30% increase in traffic, and you won't have to worry about your website visitors getting outdated information. In addition, updating and republishing your older blog posts extends the life of your posts, and if you're in a pinch for time, it's often easier to republish an old blog post than to write an entirely new one.
How Do You Choose Which Articles to Update?
Now that you understand the importance of updating your older articles, how do you know where to start? My advice is to use your blog's analytics to identify your top-performing posts. Pay attention to traffic metrics, CTA clicks, and conversions. Choosing to update an older post with a higher conversion rate can help you generate more leads. You can also take into consideration the number of inbound links and social shares your posts have. All of these metrics will indicate which posts should be updated and their order of priority.
What Are Some Updates You Should Be Making to Your Blog Posts?
Once you've developed a list of posts and worked them into your publishing schedule, there are a few dos and don'ts you should consider while updating.
Don't change a post's URL.
Updating the URL can impact the SEO value of the post and cause more harm than good.
Ensure the content is accurate.
Remove content that is no longer relevant, and replace outdated statistics and examples with newer ones.
Bulk up a post where it's thin.
Fill in any blanks that have been created by the removal of inaccurate information. Beef up certain sections with new best practices and additional information.
Improve its readability.
Add headers, bullets, and additional formatting to improve scannability.
Check all links.
Make sure there are no broken links, and replace old links with better ones or links to newer resources.
Update the CTA.
Ensure that you're providing readers with the best offer to increase your conversion opportunities.
Add an editor's note.
Adding a note at the end of an updated article is a good idea for the purpose of transparency. For example, if the post has a lot of comments, your reader might be confused by the current publish date and comments from years ago.
Republish your post!
You've Republished Your Post. Now What?
Keep track of the changes you've made, and after republishing, keep a close eye on your post's performance. Keeping track of the changes you've made will provide you with an understanding of how those changes impacted the post's performance. Also, be sure to promote your post after republishing. Share it on your social media platforms to see how much traffic you can drive to your website.
Are you ready to take your content strategy to the next level and start increasing traffic to your business blog? Schedule a consultation with one of Blue Frog Marketing's inbound strategists.
Blue Frog is an inbound marketing agency with offices located in Denver, CO, Des Moines, IA, and Huron, OH. If you don't live in any of these locations, don't worry. We work with businesses all across the nation. Contact us today!