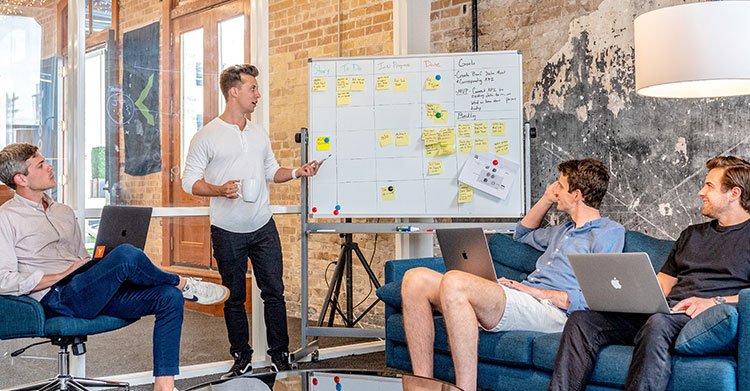 User behavior and search engine algorithms are rapidly evolving, making it difficult for business owners and marketers to make confident decisions when it comes to their website's interface and experiences. Users are now expecting more tailored online experiences that require content, visual elements, and interaction points to be timely and purposeful. In addition, search engines like Google have shared their own core expectations for a website experience if you hope to improve your SEO.
If you are seeking to understand how users are interacting with your website, what elements of it are working, or what's causing potential customers to leave, conducting a user experience (UX) audit is a great place to begin. Here are five tips to help get you started.
1) Get to Know Your Audience
The purpose behind a user experience audit is to gain insight into how visitors are perceiving and interacting with your website. If your visitors are potential customers, it's essential to understand what they value and what their motivations and frustrations are. This can help you better define what type of experience they are looking for and how your website can be useful to them. It's also important to understand what information and design elements resonate with your audience. This allows you to make intentional decisions about the user interface (UI), including content placement and voice, layout, color and images choices, and more.
Bonus Tip:
If you are looking for an unbiased approach to collecting customer insights, consider conducting user research. This is the process of asking people outside of your organization to use and review your website and collect their responses via user studies or interviews. You can then use this information to determine specific action items and also align your team and stakeholders on the direction of website decisions.
2) Review the data
A critical element of conducting any audit is to explore what data has been captured on your website and use it to help you understand the kind of behavior regularly occurring on both a global and page-by-page basis. As you investigate the analytics, pay attention to the average lifespan of a customer and how they are interacting with the calls to action you are providing. Are they engaging with the information on the page and clicking through to the next, or are they abandoning at a specific point? Does the page provide clear cues and calls to action, or does it appear that visitors are getting lost? Below are several metrics that can provide a starting point.
Bounce rate
Time on page
Pages per session
Percentage of total traffic from organic search
Conversion rate
Bonus Tip
Heatmaps and visitor recordings are great ways to illustrate how users are interacting with your page layouts, content, and calls to action. Tools like Hotjar offer several free capabilities within a set amount of page views, including heat and scroll maps, clicks, and other analytics that can even be filtered by device.
3) Understand UX/UI Psychology Principles
It's easy to get caught in the weeds when you are trying to pinpoint what particular elements are making or breaking your user experience. However, sometimes the root of an issue lies in a failure to understand basic psychology principles that determine how we tend to perceive, retain, and act on information. Take a look at these psychology principles, and consider how well your website uses them to your advantage.
4) Examine Your User Pathways
In one of my previous articles about optimizing your website engagement with user pathways, I covered how pathways begin with your sitemap and encompass all areas of the site, including, content, design, and conversion opportunities. Inspecting your pathways from start to finish can indicate where users are lacking direction, experiencing information overload, encountering poor visual cues, or dealing with other functionality frustrations. Here are other questions to consider when examining your user pathways:
Is my navigation menu simple and easy to understand?
Does my brand and styling remain consistent as the user travels throughout the website?
Are there clear visual cues and calls to action to guide the user from one item to the next?
Does my content provide timely, relevant information in a digestible format?
5) Test Responsiveness and Page Speed
Last but not least, it's no secret that users are accessing websites from mobile devices (57% of the time, by recent count) and are demanding information faster than ever before. Page speed is documented as one of Google's major ranking factors, and studies show that slow load time can decrease conversion rates, increase bounce rates, and prevent 79% of web shoppers from ever returning to the site again. Even if you are not a website developer, there are several free tools that you can use to examine your page speed and website experience on a multiple platforms. Some of my favorites are GTmetrics, WebpageTest, and Google Speed Insights.
It's important to remember that every website is different, and no single auditing technique fits all. The goal is to find unbiased insights into your website's performance and generate action items that are both intentional and user focused. While it might require several resources, team members, and perhaps even a third party to define your objectives, it could help your team develop a common understanding about elements that would otherwise seem subjective and clarity about how you could refine your current approach to your website.
For more tips on website optimization and ways to encourage users to engage with your site, subscribe to our blog!