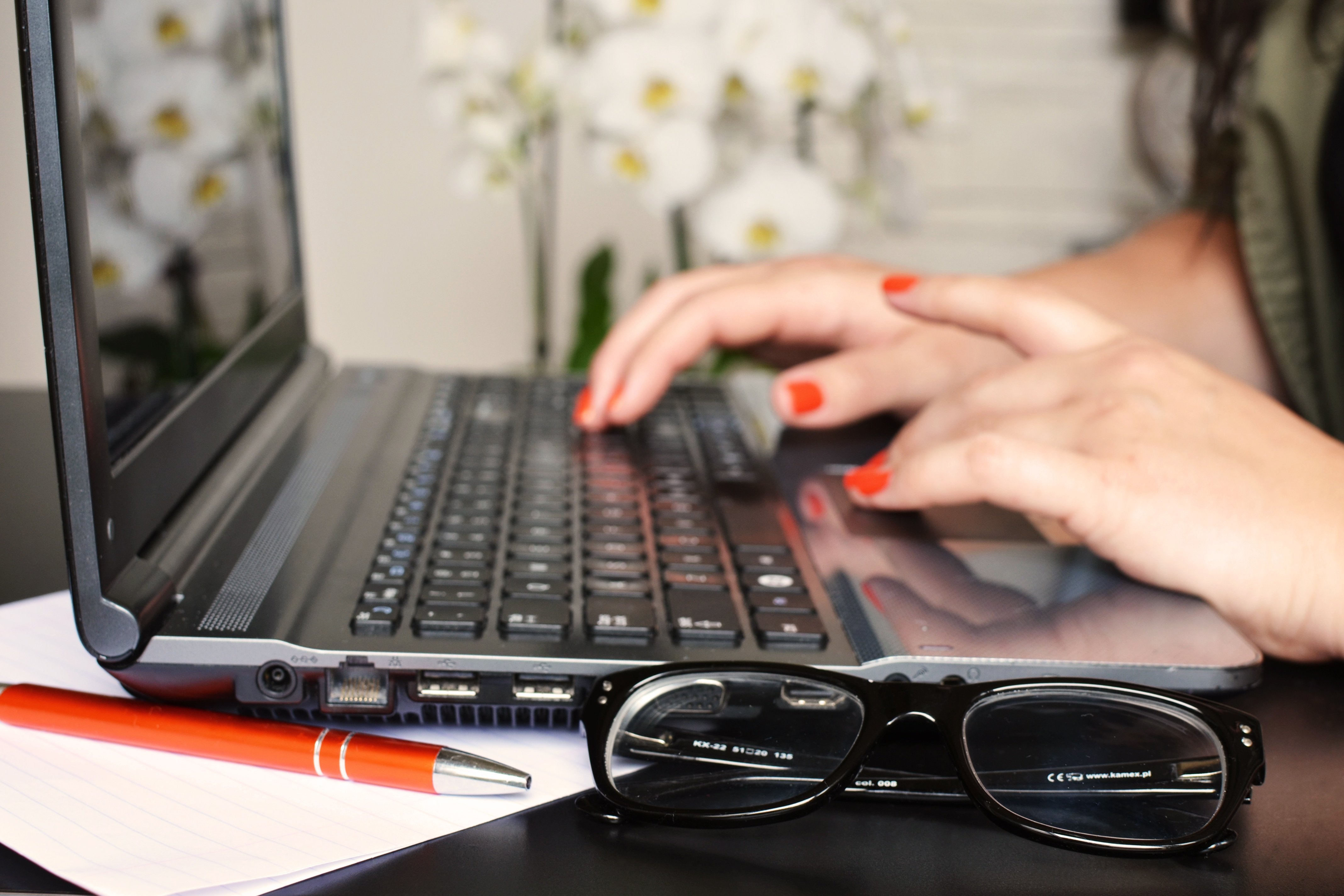 Inbound marketing relies heavily on creating engaging online content that your audience will value. This content can take a variety of forms, including video, graphics, and audio; however, to reach the widest audience online, much of it must be written. If writing isn't your strong suit, don't worry. Following these five basic tips will help you get your ideas into written form that will draw your readers in and communicate your message effectively.
1. Know why you're writing.
Before you begin, it's important to have a goal in mind. That means understanding who you're trying to reach, the message you want to communicate, and why your audience should care about what you have to say. For example, as I write this article, I know that
I'm writing for people who want to enhance their online presence and who are not expert writers.
Writing is a task with which many people struggle—and many people outright dread it.
Understanding some basic guidelines can help many of these people gain control over their writing process and feel more confident in their ability to write competently.
Because I understand that I have particular knowledge to share that can be of real benefit to my audience, I'm beginning with a clear sense of purpose and direction.
2. Organize your thoughts.
Once you've clarified in your mind who your audience is, what you want to communicate, and why, then it's time to get your thoughts out. This process should begin with some bullet points with rough notes under each. From there, you can organize your points into a logical flow, creating the framework for your content. For an illustration of how to build a strong and easy-to-follow structure for your written content, see our infographic, "How to Structure an Article."
From this framework, you can begin filling in supporting details, illustrations, examples, and anything else that will help to build your readers' understanding of your message. Make sure to connect your ideas so they flow logically from one to the next, and tie them together with focused introductory and concluding paragraphs. This helps to ensure your message is clear to your readers.
3. Choose your words carefully.
Often, we write the way we would talk and assume people will know what we mean. While writing with a conversational tone can be engaging and clear, it's important to understand that when we speak, we communicate a lot with tone of voice and visual cues such as gestures and facial expressions. When we write, we don't have these tools to support our audience's understanding. As a result, we have to be very careful about how we use language.
Be mindful of your use of colloquialisms, industry jargon, and other turns of phrase that may not be universally understood by your readers. Also be sure to eliminate any ambiguity from your writing. Your language and meaning should be easily accessible to your intended audience. If your writing is confusing or uses language that isn't familiar to your readers, then many of them will likely click away to find a source of information that's more accessible.
4. Pay attention to mechanics.
Grammar, sentence structure, punctuation, and other mechanical aspects of writing are important because they contribute to meaning. There are plenty of examples of this online, many of which show humorous double meanings. Misplaced modifiers, punctuation errors, and other mechanical issues can make your writing difficult to understand or unintentionally hilarious.
If your grammar and punctuation skills aren't entirely up to speed, that's okay. There are plenty of great online resources out there to help. Purdue University's Online Writing Lab is a fairly comprehensive resource with an easy-to-use navigation structure to help you find the information you need. If you appreciate a little humor with your grammar lessons, The Oatmeal offers some very informative and entertaining comics to help you hone your skills.
5. Read it back to yourself out loud (or better yet, have someone else read it).
I get it. You finally finished the blog post your boss assigned you to write, and you're ready to be done. Why not just hit "publish"? The fact is that when you're writing, you're focused on the thought that you're putting into words at the moment. When you go back and reread what you've written, you see the bigger picture. This can help you find language that might be confusing, problems with structure or flow, and simple typos. As an experienced professional writer, I find that I always change something when I read back over an article I've written. However good I think it sounds as I'm writing it, it's never flawless when I reread it.
If you actually speak the words as you read (even if it's in an inaudible whisper), you will discover issues that you'll miss if you only give it a cursory rereading. Because you know what you mean, errors and ambiguities can be hard to spot in your own writing. Speaking the words externalizes them so you have to process them in a different way than you did when you wrote them. Of course, it's best to also have someone else look over your writing before publishing to get a true outside perspective on how your message comes across. If this isn't possible or feasible, however, reading aloud to yourself is the next best thing. Be careful not to rely too heavily on tools like spell and grammar checks, as these are far from perfect (and will sometimes lead you astray).
When you review your writing, it can be helpful to have a guide to show you what to look for. Writing teachers often use rubrics to help students identify problems in their writing and how to make improvements. Many are available online for a variety of different types of writing. Here is a rubric from ReadWriteThink.org designed to evaluate persuasive writing, which provides some good guidelines for many types of written content used for inbound marketing purposes.
Writing online content for your inbound marketing efforts doesn't have to be an overwhelming task. When you understand who your audience is, what message you want to send, and how to structure your ideas effectively, the rest becomes easily manageable. If you'd like professional help creating written content for your business, contact Blue Frog. Our staff can help with any or all aspects of your inbound marketing program, whether you just want someone to ghost write your blog for you or you'd like help with your overall strategy. Our team of HubSpot-certified strategists, writers, website developers, graphic designers, and social media experts are at your service. Click here to request a free consultation, or click the link below to access our free ebook for tips on building and organizing your inbound marketing content. Blue Frog has offices in Des Moines, Iowa, Denver, Colorado, and Huron, Ohio, and we serve successful clients across the U.S.