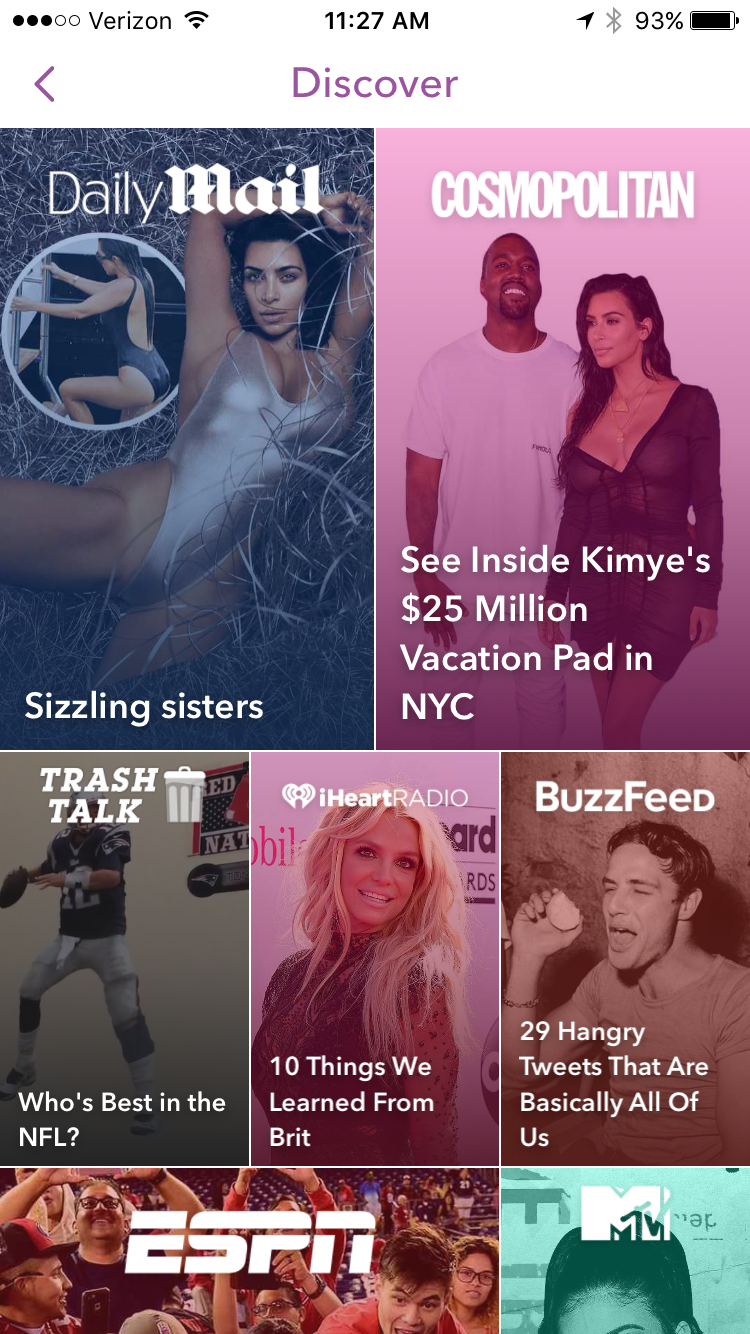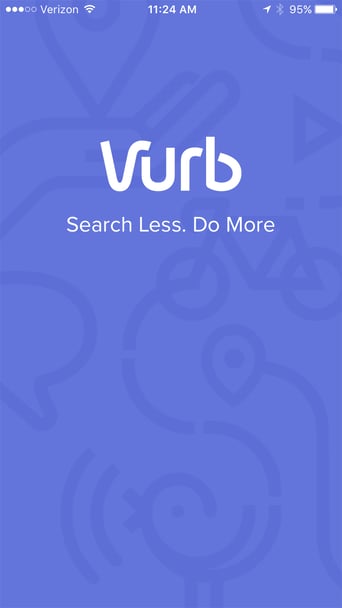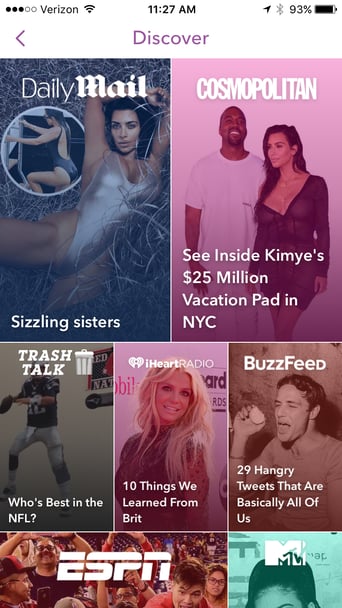 If you haven't heard, Snapchat is acquiring a new mobile and search recommendation app called Vurb. This is the seventh company Snapchat has acquired in the last few years. For those unfamiliar with the app, it's said to give you suggestions and results tailored to what you like. Too do so, the app combines self-reported information on your personal interests with third-party data on trending topics, your location, the weather, the time of day, and more to produced suggestions on things to do and places to go.
How Vurb Changes the Game
Vurb is a game changer, because it overcomes the restrictions of traditional search engine by making mobile decision-making collaborative efforts. It also brings together the most relevant information consumer are looking for when they are most interested in taking action, when looking for something to do with friends. It makes mobile search focus on browsing instead of countless result pages on Google. Essentially it brings together countless apps that are out there such as Google Maps, Yelp, Uber, Fandango, etc. all within one app in the sense of helping customers find directions, places to eat, a ride, movies, etc.

How Vurb Helps Snapchat
Vurb's search capabilities can improve Snapchat by integrating its search functionality to help users discover other users. Snapchat has made it difficult for users to connect with celebrities and companies within the app, and Vurb could provide the search power needed to connect the dots. Snapchat's engagement would increase greatly if users could tailor their experience and follow suggested accounts. It could also give small businesses the opportunity to start conversations with users, and allow them to share events, movies, food options with their friends. It all a part of an effort to capture as much messaging traffic as possible.
Blue Frog Marketing is based in Des Moines, Iowa, and provides comprehensive, cutting-edge online marketing as well as print and graphic design services for clients across the U.S. and beyond.