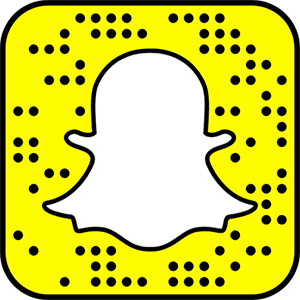 It seems like Snapchat is becoming more popular every day, but is it an effective way to advertise your business? In this article, we'll look at two of the biggest issues advertisers are currently facing with Snapchat ads.
1. Lack of Influencer Marketing
Social influencer marketing continues to grow in popularity among marketing professionals due to the huge audience that can be reached through promotion or brand reviews. If a brand promotes products via a well known social influencer (someone who has a huge following on social sites), they could potentially be seen by thousands of people!
On social sites like Twitter, Facebook, and Instagram, users can search for a name, product, or influencer and find their profiles in search results. On Snapchat, though, users must know the influencer or the brand's username in order to find and add them as a friend. This makes influencer marketing on Snapchat more difficult. Advertisers might be able to reach an influencer's fan base, but there's little chance of other people actually finding the brand account for that product.
2. Lack of Audience Data
In order to accomplish business goals, advertisers need to create highly targeted ads for their audiences. This is what makes Facebook such a powerful advertising platform; it has access to a huge amount of user data! Without user data, advertisers don't have a very good chance of reaching the people they know buy from their company.
Snapchat partnered with Oracle Data Cloud in early 2017, which was the first time the platform provided access to better user data so advertisers could target specific audiences. About a year ago, Snapchat launched "Snap Audience Match," allowing advertisers to upload their own user data to target similar audiences. While this is definitely a move in the right direction, it still allows users to dodge targeted ads if they choose.
Another feature Snapchat is missing for advertisers is data that measures how effective the ads actually are. Snapchat has partnered with a few companies that can provide this data, but they don't yet have a way to provide it internally.
While it's obvious that Snapchat is a platform that's growing in popularity, it's still new to the social network scene and has a long way to go with its advertising capabilities. Snapchat is still young, however, and seems to be working towards providing advertisers what they need to be successful, so it's a platform we're going to be keeping our eyes on in the months to come.
Advertising is by no means the only marketing strategy you should be implementing to drive traffic to your website and build your business. Inbound marketing is essential to maximize your online success. If you'd like to learn about what inbound marketing is and how it works, download our free ebook below!
Blue Frog Marketing has offices in Denver, Des Moines, and Huron. If you need inbound marketing or web design or development services, contact us today! We'd love to work with you!