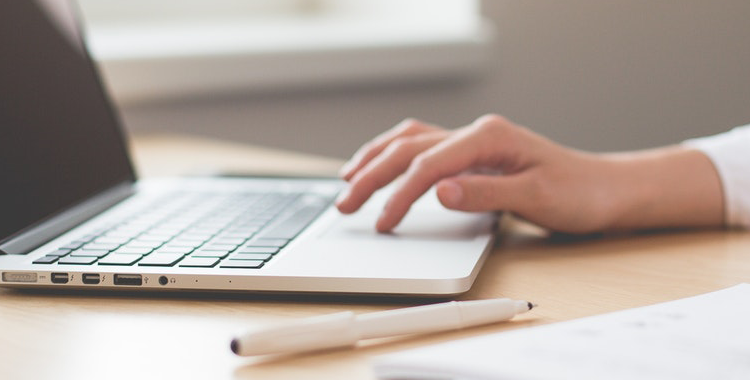 We all know it's true: the increasing use of technology and smartphones was only the tip of the iceberg when it comes to consumers accessing information anywhere at any time. According to Smart Insights, Americans spend approximately 71% of their online time using their mobile devices. (That means chances are you are reading this post through your mobile device right now!)
Powerhouse websites like Facebook, YouTube, and big news outlets have picked up on this trend and are constantly making improvements to their website's mobile friendliness. Here are a few things to ask yourself about your buyer experience when it comes to accessing your website from a mobile platform.
How long does it take a buyer to find my website?
Digital users are on the go. Buyers want to find solutions and products quickly, which means your website needs to be optimized to meet them sooner rather than later. There are several factors that can dramatically affect how quickly your website can be accessed; for information about how to optimize your website, check out our previous blog post on how to improve your website's search engine ranking.
Is my website friendly and helpful to buyers?
The moment a consumer lands on your homepage, an opportunity arises. According to Google, nearly 9 in 10 smartphone owners who describe a mobile brand experience as helpful or relevant would purchase from that brand again. What is helpful on a website can be subjective to the user, but the easier it is find valuable and credible information that is relevant to your b­rand (for example, ebooks about your industry or interesting blog content relating to a service you can provide), the more your website will be trusted and remembered.
Does my website respond to multiple screen sizes?
Whether a buyer is viewing your website on a phones tablet, computer, television, or any other device, it is essential that your web design is responsive and doesn't require the user to do any unpleasant scrolling, zooming, or squinting. Your site should allow them to easily find what your company can offer, ultimately leading to a better buyer experience and generating more sales for you.
Is my website stimulating, colorful, and easy to navigate?
A mobile buyer has set out with a purpose when selecting your website, and it is important that you provide them with a web design experience that makes it easy to accomplish that purpose. Make your navigation menu easily visible upon opening the site, and choose colors and aesthetics that are true to your brand and message. Your homepage should also display some imagery or video content that can quickly connect visitors with relevant messages. The sooner a buyer can get a sense of your brand and products or services, the sooner they can determine whether your business can meet their needs.
Are aspects of my website easily connected to social media, or shareable via those type of platforms?
We've all done it once or twice: you're scrolling through social media and see that one of your friends has shared a video, blog article, or product link, and you just had to check it out to see if this is something you could find useful. Nearly 80% of social media time is spent on mobile devices, making it crucial for your website to be readily accessible to those scrolling through Facebook and other social platforms. You can do this simply by incorporating your social media icons into your website and regularly creating new, valuable content that readers can easily share on social media. The more you can connect with your viewers through their favorite platforms, the more recognizable you will be when they are looking for their next purchase.


Making your website more accessible and mobile friendly is the key to reaching consumers in this ever-changing digital environment. If you'd like designing your website to be easily accessible to your potential customers, contact Blue Frog Marketing.
Our team of web designers, HubSpot-certified marketing strategists, professional writers, and graphic designers provides everything you need to build a modern, professional online presence. Click the link below to request a consultation and find out what we can do for your business.