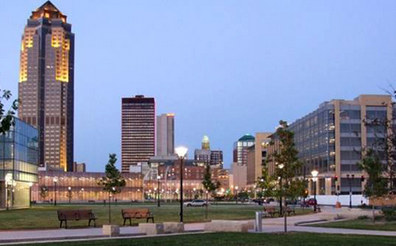 As the Print Marketing Manager of Blue Frog Marketing in Des Moines, I have the opportunity to inform a lot of friends, members of my business network, and new customers about all of our print capabilities. Often, I hear something along the lines of, "Isn't print marketing a thing of the past?" The truth is print is far from dead; it's quite alive and well!
Why is print still relevant?
Print can be distributed anywhere.
Direct mail has a low per-piece cost and allows you to reach the homes of lots of potential customers. The cost effectiveness of print has kept it a very popular marketing tool.
Print builds trust.
We are constantly surrounded with digital advertisements like banner ads on websites and social media advertisements. The ubiquity of these types of advertisements has led to two downfalls: 1)There is a clutter of advertisement everywhere we seem to look, so we have trained our eyes to look around those ads and avoid noticing them. 2) Because digital ads can be changed in a moment, they seem less reputable.
A print project takes time to design, print and distribute, which makes it a trustworthy marketing option. Believe it or not, your audience can appreciate the time put in to a professional looking printed piece.
Print is easy to read.
On what kind of device are you reading this article? What device is sitting next to you? Most likely, your answer includes phones and computers. We can't get away from them! As a result, many readers prefer the sensory break that reading tangible material provides. Also, the limited space of print forces you to deliver a concise message that is scannable in seconds, to which your audience is much more likely to give their attention.
Because an effecctive print strategy must grab its audience's attention in the blink of an eye it takes the recipient to decide whether to look it over or toss it straight into the recycling, it's important to have your printed material professionally designed. High quality graphic design helps make a great first impression and increase the likelihood that a recipient will take an extra few seconds to see what your piece is about.
Print is cool.
Blue Frog has a vast range of printing capabilities to make your marketing materials stand out. Ask us about different types of coating and paper stocks that can make your piece more enticing to read, variable data printing, personalization, and even print fullfillment projects.
Take advantage of the opportunity that print can offer to your marketing campaign. Now that you know print is alive and well, keep Des Moines-based Blue Frog Marketing in mind for your next print marketing project.