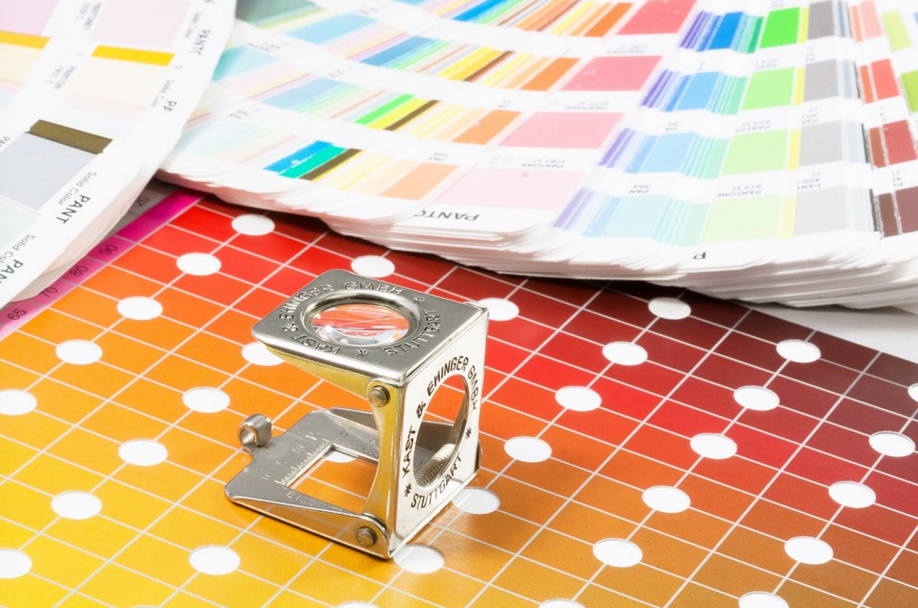 When it comes to print marketing, the last thing you want is for your audience to throw away your marketing material without a second glance. Marketing to a local audience with print material has a lot of potential, so let's make sure your investment is worthwhile to your business.
Attract your audience's attention.
Attracting the eye of your audience starts with graphic design. If your business needs design work, it's best to take your design project to your local printing company because they will know how to make sure the design stands out on the printed material. If your business already has the design, make sure your local printer has in-house graphic designers to help you determine any changes that will be necessary to print a high quality project.
Determine the size of your printed material.
Not quite sure what size your printed material should be? No problem. Your local printer can assist you in figuring out the best size for your project. Sometimes, you can shrink the printed material a little bit to save some money.
Choose a quantity.
Before any printing can begin, you must know how many pieces you will need. Since a commercial printer can quickly print large quantities, there is no limit. You can print 25 pieces, 1+ million pieces, or any quantity in between. The print marketing manger should be able to work with you on price breaks at different quantities, but you will want to determine the appropriate quantity to reach your marketing goals. Remember that you can always print more later.
These steps may sound simple, but you don't want to rush through these print marketing decisions. Find a printer that will take the time to work with you and make sure your brand makes a great first impression. Once your design is complete and ready to print, your local printer will do the rest.
Des Moines Printing Services
Blue Frog Marketing is a Des Moines preferred printer for several reasons. We have professional graphic designers on staff and our own digital printing press in house. We can print any quantity on a vast array of paper types, we can also take care of your binding and trimming needs. At Blue Frog Marketing, we take pride in every print project that we produce. Whether you need a business card, a folded brochure, a direct mail piece, or a branded magazine, we'll help you catch the attention of your target market.
To get started on your printing project in Des Moines, start by contacting Blue Frog's print marketing manager at Tyler@BlueFrogDM.com.