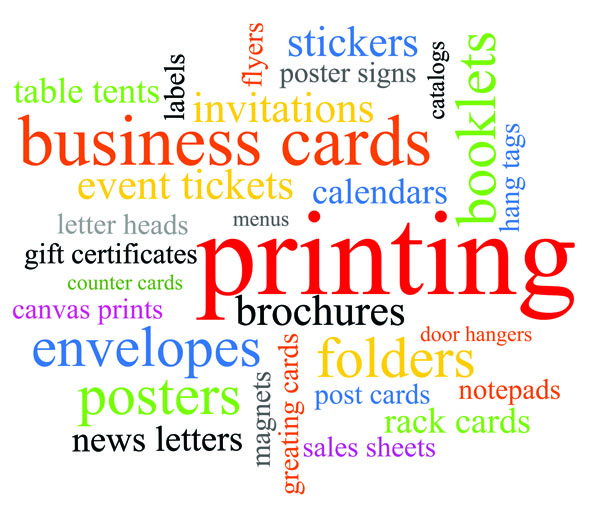 If you're already making the wise investment in print marketing, variable data is a simple and effective way to increase your ROI. (If you're not now incorporating print into your marketing strategy, read these two articles about why you should be!) Variable data printing enables you to personalize each printed piece based on what you know about the recipient. The way you see this used most often is to call each recipient by name, either in a salutation or by cleverly incorporating the name into the graphic design, but the possibilities go far beyond that.
Speak directly to your audience.
How you use variable data in your print marketing is limited only by your imagination and how much you know about your audience. You can customize any aspect of text or graphics based on variables such as age, gender, address, personal interests, previous purchases, or other interactions with your business. The key to getting your audience's attention is relevance. The more precisely you customize print materials, the more relevant your message can be to each recipient, and the better your materials will communicate and connect with them. In fact, it is estimated that the response rate to personalized direct mail is at least 3 times greater than the response to a typical non-personalized piece. Here are just some of the ways you might customize using variable data printing:
Use an image of a product that your customer has bought in the past (or a newer version of the product to which they can upgrade).
Incorporate photos with models that match the age group of each recipient.
Send postcards promoting several different offers based on individual past buying behavior.
Provide different offers for men and women.
Insert customized graphs or charts.
Listen to (and analyze) their response.
Variable data printing can also enhance your ability to track and optimize the success of your print marketing efforts. By providing elements such as personalized urls (PURLs), phone numbers assigned based on particular data variables for call tracking, or customer codes, you can learn more about how different recipients respond to your marketing materials, better enabling you to hone your message and further increase your response rate.
Keep it efficient.
The flexibility of variable data printing makes it an efficient and economical choice. You can print as many or as few pieces as you like. You can choose to test market your piece to a portion of your recipient list, make any changes you want based on the result of the test, and then continue the effort with another portion of your audience. It also eliminates the need for address labels, speeding up the process and saving on supply and labor costs.
If you're ready to try variable data for your next print marketing piece, give us a call, or contact us by clicking below. Even if you're not sure how to best make use of this technology, Blue Frog can help you design a marketing strategy that fits your business, your audience, and your budget.