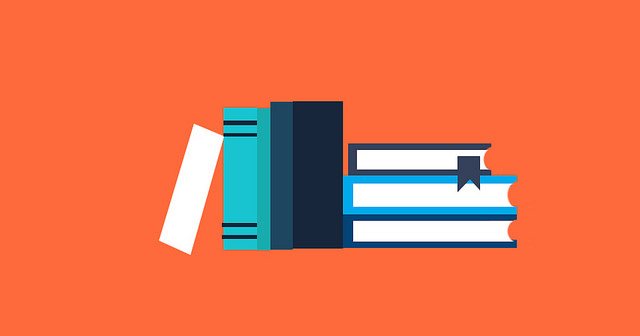 The best content marketing strategies use multiple components, such as social media, blogging, and downloadable content offers, to increase brand awareness, attract website visitors, and nurture them into customers and even promoters of your brand. These coordinated efforts are often referred to as "inbound marketing" because of the focus on attracting customers through their own interests rather than simply advertising your brand to them.
EBooks are a form of downloadable content that many businesses use to provide extra value to potential customers, particularly those who are willing to share their contact information in exchange. This exchange serves a couple of purposes. First, it gets leads for your business; second, it can help ensure that those leads are far enough along in their decision making process to be worth your marketing or sales team's time to reach out to them.
What is a marketing eBook?
The eBook format gives you room to delve more deeply into topics of interest for your audience, provide a higher level of value, and turn website visitors into leads for your business. While the term "eBook" might make you think of an electronic novel you download onto your Kindle or Nook, marketing eBooks are a bit different. Rather than offering them for sale, businesses offer marketing eBooks for free to those who would like more information about the company's areas of expertise. Rather than attaching a price, the company merely asks that the interested reader share some basic contact information (perhaps just a name and email address) in exchange for the download. That way, the company can follow up with those who are interested enough to download the eBook and learn how else the business might serve their needs.
Topics
When choosing topics for eBooks, remember that unlike on your blog, you're asking your audience for something in exchange for the resource you're providing. As such, it's important to offer a higher level of value. An eBook should provide more comprehensive or in-depth information than a blog article and be written for an audience that has a specific interest in the types of products or services you offer. An eBook can help answer questions that consumers have before committing to a sale, allowing them to have more educated and productive conversations with your sales team.
Content Creation
It's important that your eBook be informative, easy to read, and pleasing to look at. Before you begin writing, create an outline so your eBook has a clear scope and direction. Break your main topic into subtopics to create chapters or sections. While many inexperienced writers tend to want to skip the outlining phase, considering it extra work, a preliminary outline actually streamlines the writing process by focusing your efforts and ensuring that you don't waste time veering off course.
Once you have the content outlined, fill it in with details, examples, illustrations, and insights. Always keep your audience in mind, and use language and a tone that connects with them. Avoid using industry jargon or other cryptic terms, which can be confusing and alienating. Remember that you're educating your audience, and meet them at their likely level of current understanding. After you've written the text, go back and use your outline to create a table of contents so your readers can see at a glance what they can expect from your eBook.
Design
Graphic design and layout are important aspects of eBook creation. Pages that are visually messy or crowded with text can easily turn off readers; if reading your eBook looks like a chore, fewer people will do it. The skillful use of images, white space, font variations, graphs, and other visual elements is key to creating an eBook that is not only valuably informative but also inviting to read. Besides, your eBook will be a representation of your brand that you'll want to distribute widely and encourage others to share. A well planned design will help ensure that it's one you can be proud of. If no one in your organization has the skills to pull it off, don't hesitate to hire a professional graphic designer.
If you're thinking, "This all sounds great, but I just don't have the time," we can help! Des Moines-based Blue Frog Marketing serves customers across the U.S. and beyond. Our content creation professionals can develop your eBooks, blog, white papers, infographics, and just about any other marketing materials you can think of! Just click the button below to get in touch with us!
Image source: Joe the Goat Farmer, via Flickr https://www.flickr.com/photos/132604339@N03/16996251740