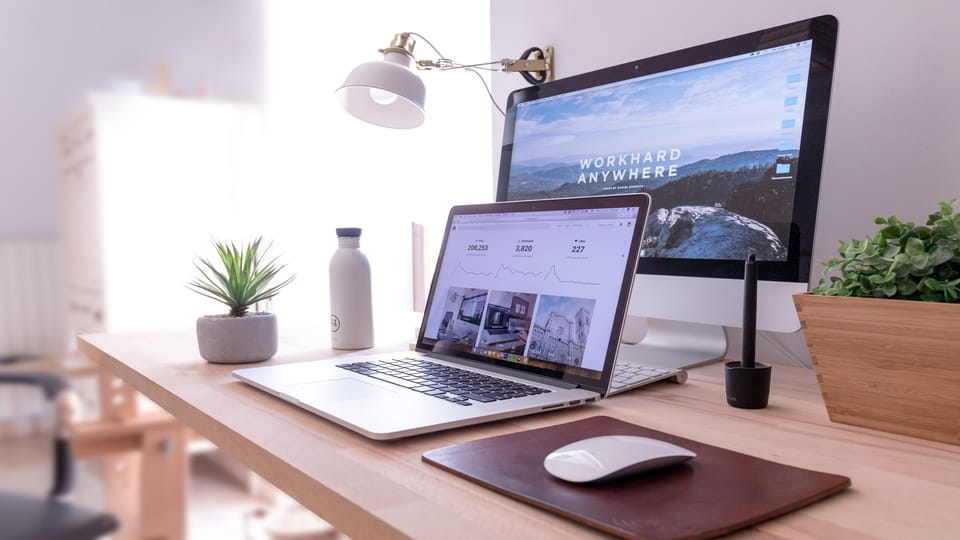 In 2020, we know that a good user interface, strong user experience, and organized user flow are extremely important in creating an effective digital presence for businesses. Website design impacts your customers' experience, which directly impacts your bottom line. It's never too soon to think about what you can be doing to improve your website, so we've compiled a list of elements to think about when you do.
2021 Insights
Good Visual Design
User experience is designing the way a user interacts with your site, but the user interface has to do with the surface-level visuals of the site. Both are equally important, but if you are going to a website for the first time and you can tell the site was designed 20 years ago, does that make you want to work with the company? You might question if it is relevant enough. It is estimated that 75% of people question the credibility of a business solely based on visual design. Keeping up to date with user interface design will make your business feel relevant and competent.
To do this, use some of the top web design trends of 2020; these include dark mode, minimalist design, and bold typography. Dark mode has become very popular this past year because it promotes enhanced readability and delivers increased visual appeal. Additionally, you can utilize design elements to add value to your site by including features like videos, interactive elements, photos, and charts. Websites with too much text and little visual interest turn users off, so it's crucial to use eye-catching elements that give users a mental break from reading large chunks of text.
Content Segmentation
The fundamental truth of users seeking online information is that they scan more than they outright read. Scanning is a way for users to find the information that is relevant to them in a quick, streamlined manner. It's important to segment your information with clear and eye-catching headings. This makes scanning the page much easier, so the reader can go right to the information they are looking for without having to sift through irrelevant details.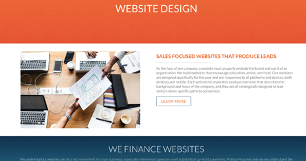 Bold typography is not only an element of good visual design, it also increases the ability to easily scan content by creating a hierarchy, guiding the reader's eye to important sections of text. Additional ways to segment information include using accordion modules and lightboxes. These make it easier to digest the content and get the user interacting with your site.
Storytelling & User Flow
Storytelling and user flow go hand-in-hand when creating a good user experience. For example, look at the company's homepage. You want to design this page thinking that this is the user's first experience with the company. The homepage's main purposes is to tell the user exactly what the company does and provide entrances into the internal pages.
First, you need to offer a broad explanation of what the company does. Next, outline the details of what sets you apart. Then, dive deeper into the details of what your company offers. In each of these sections, you should include elements that will help users navigate to other specific areas of your site. This storytelling strategy creates a logical introduction into your website and leads users into internal pages.
Consistency & Familiarity
Consistency means that the functionality and visual design elements are the same on all pages of a site. Similarly, familiarity is generated when it's easy for users to intuitively interact with your site without needing to have it explained. Users like to know what to expect, and a consistent and familiar design is the way to give them that security. Some people think that making a completely unique site will make them stand out from the completion—but keeping your design familiar to others actually makes it easier for users to understand. The faster they can move around your site, the better their experience. Even within your site, there should be no more than five page layout styles; users typically like pages that look familiar.
The best way to uphold consistency is make a formal set of guidelines. Implementing strong rules—and following them—will keep users from having to guess what they should do next. For example, making the CTAs and links consistent across all pages will reiterate in the user's mind that these elements are interactive and will allow them to discover more information. This makes the site more accessible because the designer has removed unnecessary guesswork for the user. This consistency also makes the design process more streamlined for designers and makes the relationship between designers and developers more cohesive when they are both working from the same set of rules.
2017 Web Design Trends
Responsive Design
You probably know that responsive web design, the ability for a website to automatically adapt to different screen sizes on different devices, has been the trend for years now. With new technology coming out every year, this is only expected to grow. In 2017, we should expect to see age-responsive design, where content will adapt to specific users based on their age and proficiency. Navigation menus, font sizes, and color schemes will adjust according to the competency of the user.
Video
Videos are becoming increasingly popular for websites, likely due to the increase in internet speed and wider accessibility for users. Many people also prefer to learn by watching video as opposed to reading a lot of content. According to Hyperfine Media, 96% of B2B organizations are already using video in some capacity in their marketing campaigns, and 87% of online marketers use video content.
Message
Your website home page should have a clear, concise message that tells who you are and what you do in a matter of seconds. This should be the first thing a visitor sees on your site. If visitors can't determine what you can do for them quickly after they land on your website, they're likely to leave and never return. Capture their attention instantly with a meaningful message.

Storytelling
Your website should tell your unique story using a combination of text and visuals. Storytelling has been a popular web design trend for a few years now, and it still holds great value. Show visitors who you are, where you came from, what you have to offer, or anything else you want them to know through video, animation, or photography, or lead them through your web page or website by getting them to scroll down or click somewhere. In order for your story to be portrayed successfully, it needs to be carefully and skillfully thought out and implemented.
Originality
Forget the stock photos! Get out the camera and take your own photos, or hire a professional photographer to take photos for your website. Cheesy stock imagery can project an unauthentic vibe, which you don't want on your business website. You want your website to help you build trust with your visitors. Be original and relatable by integrating fun illustrations, bold typography, animations, and authentic-looking photography.
Interaction
The microinteraction trend was huge in 2015. A microinteraction, according to microinteractions.com, is a contained product moment that revolves around a single task. Examples include setting an alarm, choosing a password, Liking something on Facebook, etc. In 2017, we as users are expected to engage in thousands of micro-mini interactions. Micro-mini interactions are basically microinteractions broken down into steps. If an example of a microinteraction is setting up a new password, a micro-mini interaction would be typing your password into your computer. Another would be retyping it to confirm, and another would be clicking the submit button to set it. Web designers and programmers will have to pay close attention to even the smallest details when building websites in order to make micro and micro-mini interactions as intuitive and effortless as possible.
CMS
Content management systems like WordPress are becoming more advanced, customizable, and popular. They make it easy to add or edit content and keep your website up to date at all times.
Web Design Trends In 2017 And Beyond
Gradients
2016 was a great year for gradients, and designers should expect them to increase their presence even more in 2017. Gradients bring multi-colored fills effects to your designs, which can be especially appealing when combined with some geometric shapes and lines. One of their most popular uses has been overlaying them on photos, usually with just two colors. This can help make a busy photo less overwhelming and can also introduce a subtle use of brand colors.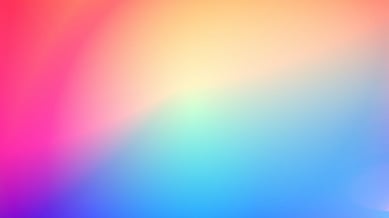 Cinemagraphs
Cinemagraphs are still images with minor elements moving in them, separating them from the regular GIFs that we often see online. These create wonderful images that can liven up a splash page or simply make content more engaging through the animation. Not only are these images visually appealing, they are also easy to capture with most smartphones. More complex and detailed cinemagraphs can be generated on the computer with relative ease.
Virtual Reality
As virtual reality becomes more affordable and more available, web designers must push to provide a similarly immersive experience with their websites. Tools such as 360° video and online experiences like virtual tours already allow users to engage more with the web. Besides emulating the effects of virtual reality through other tools, the WebVR API is being developed to allow users direct access to virtual reality content online with their headset.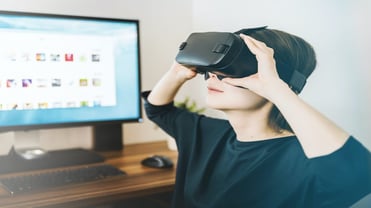 Parallax Scrolling
Parallax scroll effects can provide layered depth to web pages and helps bring the viewing experience to life. As designers find new and innovative ways to incorporate parallax, the effects will get fancier and more impressive. Similar to VR, parallax helps make sites more immersive by providing a source of interactive movement.
Wearable Design
Smart watches have become all of the rage, and web designers will have to work to accommodate the smaller screen sizes in addition to several other considerations. This could lead to simpler web pages that feature bolder headlines and less body text to allow for functional and adaptive wearable designs. Other content may need to be as light as possible so that users can access information instantly from their wrist.
As technology continues to advance and diversify, designers will need to push themselves to consider their designs across multiple platforms and figure out how to make designs as responsive and adaptive as possible.
2015 Website Design Trends
Scrolling vs. Clicking
Especially with mobile and responsive website design increasing in popularity, long scrolling pages are becoming more and more common. It's easier to scroll up and down on a phone or tablet than having to click on various small buttons to navigate to several different pages to find information.
Digital Branding
Today, and thinking even further into the future, a lot of business happens and will happen online. Many of your customers probably heard about your business first by finding you on social media, Google, or stumbling across your website.
Since many of the first impressions of your brand are what people see of you online, digital branding is key. This makes it very important for you to work with a marketing agency that works both digitally (web) and traditionally (print). If you're working with a company that is solely print based, you could soon fall behind your competitors. Your brand and logo should be responsive and scalable to adapt to various marketing pieces, both on and offline.
Large Background Images
Many of the latest websites of 2015 have massive, high quality, unique background images that capture the attention of visitors at first glance. Leading brands like Apple and Google Nexus are paving the road for this design trend.
Ghost Buttons
What are ghost buttons? They are nearly transparent, clickable buttons that have been popping up on websites over the last year. They usually consist of a basic shape, such as a rectangle, with an outline and no background behind the text. They're usually used on minimalistic sites, sites with flat design schemes, or on sites with a large photograph in the background. Ghost buttons allow websites to contain information and the ability to navigate to various pages but don't detract from backgrounds. These buttons blend in more than stand out.
Card Design
If you're wondering what "card design" is, think Pinterest. Separate blocks cover pages containing different images or information. This layout is increasing in popularity across many new websites. "Cards" are also popular because they can move around, rearrange, and stack to fit different screen sizes.
Large Typography
Typography is getting even bigger on home pages of websites this year. Large type grabs your attention and establishes a visual hierarchy within the text on a page. If you want to make a BIG first impression, add some large text followed by (greatly contrasting) small text.
Website design elements are always changing, but keeping up with the latest trends will help your site engage users and keep them interested in your business. To learn more about design tips and other ways to boost the success of your website, subscribe to our blog for ongoing updates!
This article includes a compilation of posts dating back to 2015. The content has since been updated to include recent details.