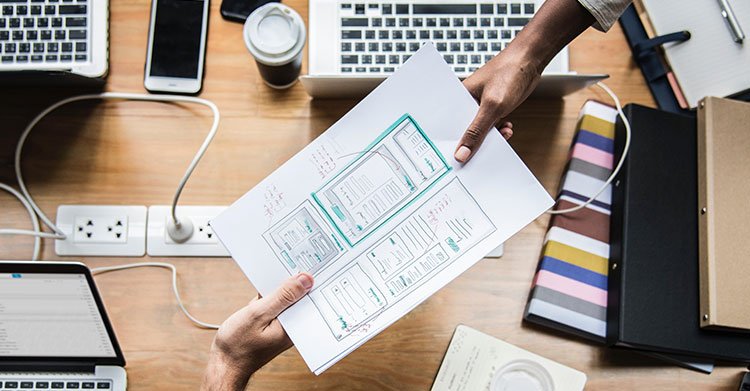 Did you recently decide to redesign your website? If so, it's likely you're struggling with where to begin. There are many moving parts to a website overhaul, and getting organized with a sitemap can help align your team's priorities and goals while expediting the redesign process as a whole. This post will discuss what a sitemap is, the benefits of using one, and how to get started with website planning.
What is a Sitemap?
Plain and simple, a sitemap is considered the road map of your entire website. If your site were it's own city, the sitemap would highlight every major landmark and outline every avenue a user can take when exploring your pages. An effective sitemap should be able to
Outline every page that will live on the site
Illustrate how each page displays in the navigation menu
Define hierarchy and relationships between pages
Establish pathways and channels the user can follow to access each page of the website
Illustrate what will live on each page to begin preparing for content creation and design
Benefits of Planning with a Sitemap
Creating a Visual Guide for the Whole Team
Experienced web designers and developers are usually able to visualize the structure and layout of a website before ever drawing or creating a visual representation of it. However, not everyone involved in the website project has the ability to picture how all of the pieces will come together. A sitemap is a precise, easy-to-follow illustration that allows everyone involved in the project to understand the vision and get on the same page.
Unveiling Potential Roadblocks
You may already have an existing website and sitemap on which you plan base your redesign, but changes in your business, services, and goals can create new hurdles your team hasn't anticipated. For example, does every page on the new site have great content? Have you collected resources or testimonials to support your newest service offering? Utilizing the sitemap can help your team plan ahead and get to work on any new or missing pieces so the project won't have to come to a halt later on.
Organizing Content for SEO
Sitemaps create an architecture for your website that can be extremely useful when organizing your content for search engine optimization (SEO). By establishing your information structure and hierarchy on your sitemap, you're already halfway to completion when you begin to write content for your pages. The simpler and better organized your website is for machine learning, the more easily Google can crawl and index your information to make it accessible to users.
Mapping out the User Experience
As a sitemap begins to take shape, it allows developers to better visualize the website's user experience and level of complexity. As your team starts to define the number of pages and the content, forms, resources, and other design elements on the sitemap, it helps to clarify what the site will have to offer and how many steps a user will have to take to find what they are looking for. Remember to simplify as much as possible. Users are busy, and in some cases only have a matter of seconds to decide if your website is of value to them.
Creating Your Sitemap
Now that you are ready to begin building your sitemap, here are a few tips to help you get started.
Make It Collaborative
Creating sitemaps, especially for large websites, can get complicated and feel overwhelming. Assemble a task team that can bring multiple ideas to the table, and work together to find solutions the whole team can get behind. Try to cap the group at 4 people, and identify who needs to get involved to give final approval on the plan. This will simplify the number of "cooks in the kitchen" and keep the process moving efficiently.
Identify Categories and Patterns
Creating website navigation options and user pathways is all about logical sequence and patterns. The easier a pattern is to follow, the quicker a user can get the hang of it and find what they are looking for. A navigation menu should be limited to a maximum of seven items, and the pages below each item should directly correspond to that item. For more tips on creating a successful navigation menu, see our previous article, "Six Qualities of an Effective Navigation Menu."
Keep It Simple and Precise
The number one rule when planning a website is keep it simple. You might think it is easier said than done, but several studies have shown that there can be a big payoff for using this approach in your website redesign. The design process is the time to make changes, so don't be afraid to condense and discuss what areas of the website bring value to your organization and to the user. Sitemaps help eliminate the guesswork in website planning, so remember to be precise and specific.
Your website redesign doesn't have to be complex and overwhelming. Plan effectively, make it collaborative, and keep the user in mind. Using a sitemap is just the first step to creating a successful website that drives sales, but it can alleviate stress later in the process and help your team feel confident in your website structure and experience.
If you're looking for assistance in overhauling your website, Blue Frog is here to help. We have a team of professional designers, content writers, and developers that can assist you every step of the way. Contact us today to learn more!