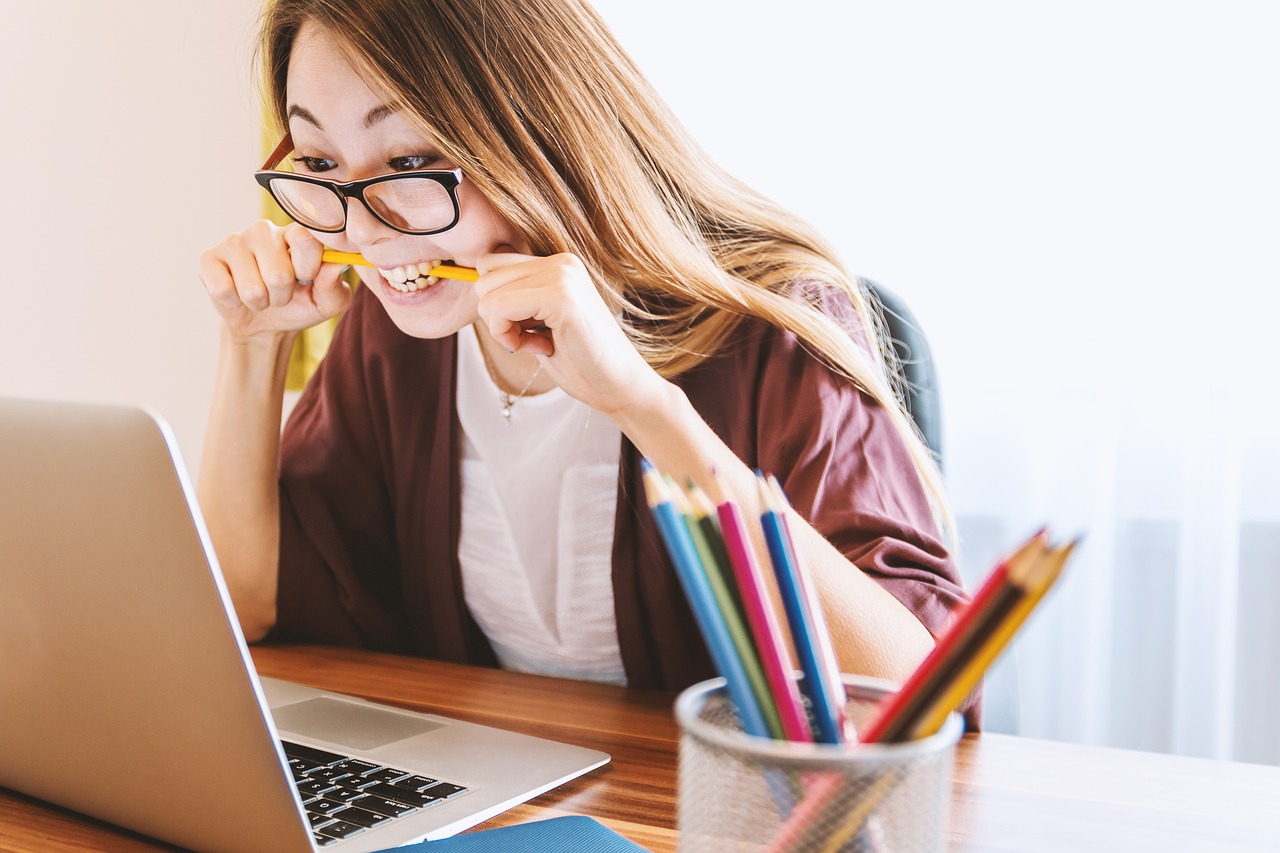 Are you feeling like you're just going through the motions with your blog? Blogging may seem simple, but creating blog posts that are enticing and addictive takes work! And let's face it, having a blog that's drab and doesn't make readers want to come back for more doesn't do you much good. It's worth it to put in the extra effort to write a blog that draws your readers in. So, what should you be doing to make your blog more captivating? Try these tips.
Make It Conversational
This isn't a textbook. Sure, you want it to be educational and informative to bring value to the reader, but bland blogs without a voice are flat out boring. People expect a different tone when reading a blog post. Make the reader feel like they're having a conversation with a friend. Use contractions, use simple words, keep it light, and really make them feel like they're a part of the story. Asking simple questions throughout engages readers. Don't you feel more invested in this article when I talk directly to you? Yeah, I thought so. Next time you sit down to write a blog post, loosen up your tie and throw the corporate talk out the window.
Stop Trying to Sell
You have to know your audience. If you're writing your blog for your company rather than your reader, then you're doing it all wrong. Flooding your blog with salesy messaging will read like a bad informercial to your visitors. Trust me, they didn't come to your blog to drown in your sales talk. You didn't come here to have all of the awesome things Blue Frog Marketing does shoved down your throat, did you? Nope. (We do, in fact, do a lot of cool stuff, though.)
Your goal should be to establish yourself as an authority in the industry by offering informational content that brings value to the reader (sans the sales pitch). If they read a blog post that taught them something, that will entice them to come back to learn more about your company. 500 words of sales jargon on your blog won't get you anywhere.
Trim the Fat
There's no room for fluff in a proper blog post. Nobody wants to work too hard to find the informational nuggets. A common misconception is that more content is better than less content. Oh, you're guilty of believing that narrative? It's ok, you're not alone. Say it with me: "Keep it concise." Think about it this way: if your blog post is trimmed down to only containing informational pieces and content that brings value to the reader, they're going to be hooked from start to finish. On the other hand, if you kick off your blog post with a flashy headline and follow it up with two paragraphs of fluff before you offer any sort of information to the reader, consider them gone. I mean, would you stick around if you'd already wasted a minute and hadn't learned anything yet? You'd bounce right off that page, too. Don't make it too hard on the reader. Keep it as concise as you can and remove needless words.
Focus on Structure
You need to have a plan before you start writing. Laying out your blog post's structure before writing the content for each section will help you make sure to cover all of the important pieces.
A solid outline of your article will also make you really think through the headers for each section. This should strengthen the wording of your headings throughout and ensure that they all work together. The body (let's call it the meat) of the post is important, but don't forget about the introduction and conclusion (the potatoes). Your introduction should let the reader know what they're about to read. It needs to set the tone for the rest of the article. The conclusion has a demanding job, too. It's expected to perfectly wrap up everything from the post in a neat, little bow. The bottom line is you need both the meat and potatoes to make a proper meal—or blog post.
An enticing blog that keeps readers coming back is no easy feat. You can create a more engaging blog by using these tips and always keeping your reader's needs in mind. If you could use some help with content creation and SEO, Blue Frog's team of writers is ready to help. We have offices in Des Moines, Denver, and Huron and provide inbound marketing services throughout the country. Schedule a consultation today.