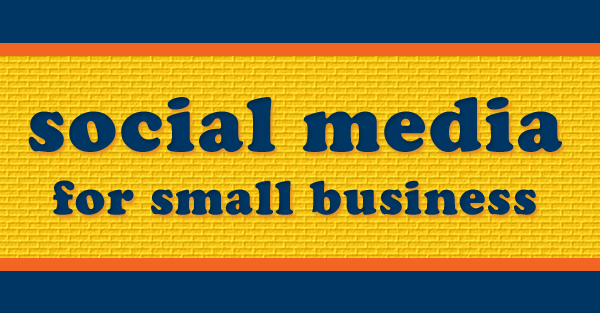 Is your business plugged into social media? If not, you may be falling behind your competitors. You may think platforms like Facebook, Twitter, LinkedIn, and Google+ are just a waste of your time. The fact is that most businesses that want to remain competitive in their market are using social media to reach as many current and potential customers as they can. How can social media help you gain a competitive edge and recruit new customers? Read on to find out.
Facts about Social Media
27% of total U.S. Internet time is spent on social networking sites.
70% of consumers trust brand recommendations from friends through social media.
93% of adult Internet users in the United States are on Facebook.
83% of marketers indicate that Facebook is important to their business.
43% of marketers have found a customer by way of LinkedIn in 2013.
100% of businesses on Google+ get a boost in their website rank on Google.
Those are just a few of the many positive statistics supporting social media. Oh, and by the way, 70% of U.S. local small and midsized businesses actively use Facebook to promote their companies! If you're not in that majority, you're falling behind. But don't worry! It's not too late to get plugged in, but it's something you'll want to do as soon as possible. You'll be competitive with those that already have it and a step ahead of those who don't.
How does social media help my business gain new customers?
While most conventional marketing techniques are oftentimes a "one way street," social media is an inbound marketing strategy. This means customers will be able to communicate with you and you with them, creating a two-way conversation. When your marketers post information on social media sites, viewers will be able to see it and respond by commenting, visiting your social media page, going to your website or blog, or even contacting you directly. Social media helps you create a fan base of followers. It is an outlet for you to promote your products and services, as well as build actual relationships with people. You will find that this type of marketing strategy is much more useful and (works better) than many other types of advertising and marketing. You'll become more than just a business. You'll be viewed as a trusted, knowledgeable expert.
Now that we've gotten your attention and hopefully convinced you that social media is a viable and necessary part of your business's marketing efforts, there are a few things you need to know to do this successfully.
In order for your social media page to be successful, it needs to be attractive and able to grab people's attention and actively engage with users, building relationships.
Your profile and cover photos need to be properly sized to display your brand in a way that conveys the personality of your business. Pages need to be well designed and laid out.
For you to reach as many people on the Internet as possible and maximize results, you should have your content sent out on all of the major networking platforms: Facebook, Twitter, Google+, and LinkedIn. Some potential customers may have one account and not others.
Facebook Advertising
While your social media page is out there for the world to see, you may have a particular group of people you want to be targeting and attracting to your business. This is possible through Facebook advertising. You will be able to target the exact demographic you want, selecting a particular age group, gender, location, occupation, etc. You can even target groups of people who LIKE certain pages on Facebook. This way you'll be catering to the exact kinds of customers you want.
Time is Money!
If you don't have time to be spending on social media marketing, Blue Frog can do the work for you. We have social media coordinators who know how to successfully create content that will attract attention and draw in customers. We also have professional graphic designers who will work with you to make sure your company is represented well across all social media accounts.
ROI
I'm sure you'll be wondering what kind of return on investment social media marketing will produce. Blue Frog's analytic reporting will allow you to see results through detailed reports. We will help you reach your goals and make sure your investment is worth it.
We work with clients from all over and have offices in Denver, CO and Des Moines, IA!