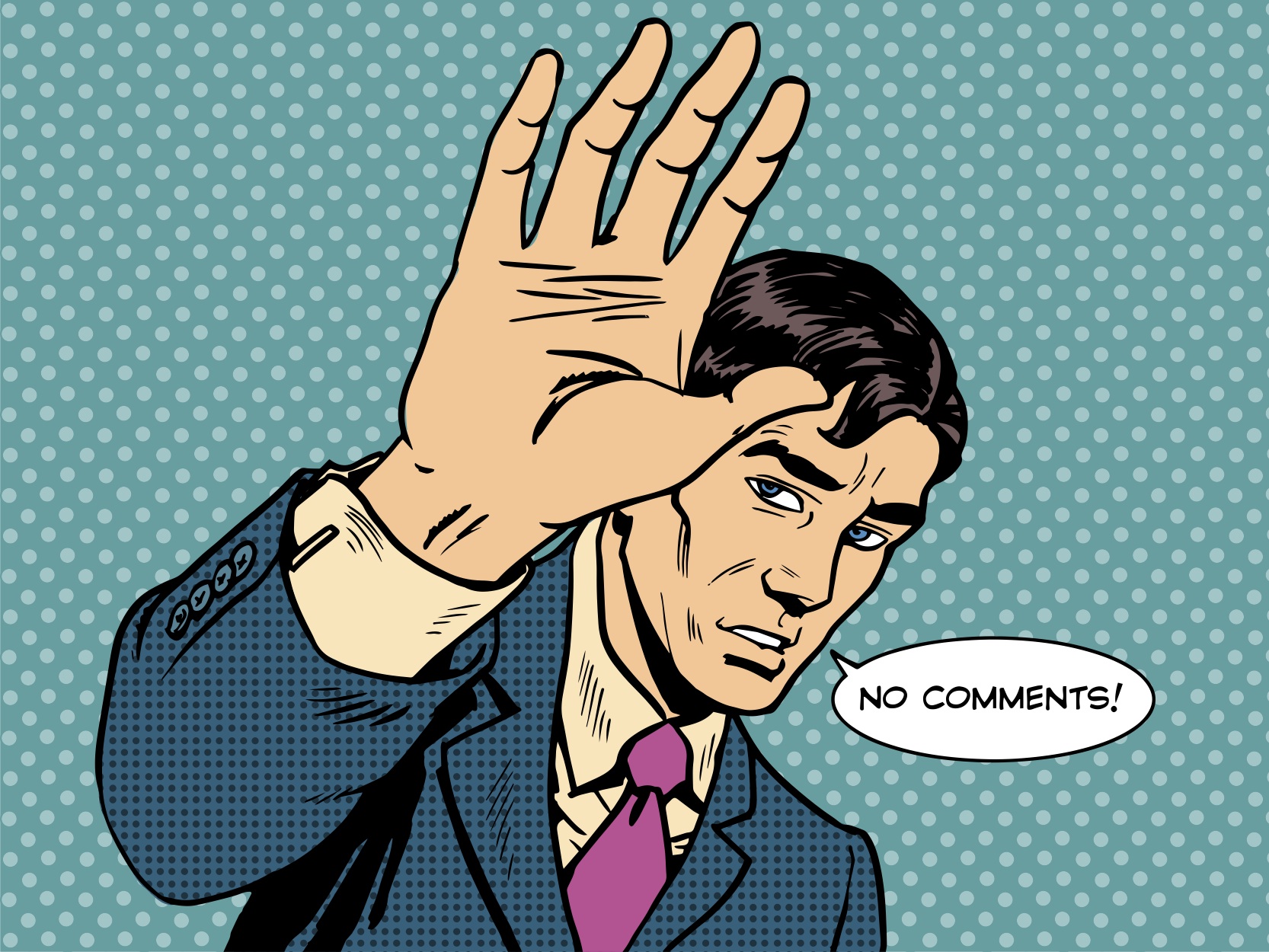 Most websites have a standard "comments" feature, which allows your followers or viewers to post their responses to your business blog or other online content directly on the page. You typically can set this feature to require your approval before comments appear on your site, which is usually a good idea to prevent inappropriate content. But is it worth having comments at all, or should you just turn this feature off entirely?
Many major media companies and sites are eliminating comments.
Recently, a number of large and influential companies, including Reuters, Popular Science, the Chicago Sun-Times, and other major online magazine and news sites have eliminated the online comment sections from their websites and web publications. Many comment forums, especially those that do not require membership and authentication, have serious problems with civility (discussions degenerating into threats, name-calling, and profanity) and "trolling" (the practice of making deliberately offensive or provocative online posts with the aim of upsetting someone or eliciting an angry response).
Monitoring a popular comment forum can require full-time, around-the-clock attention. In addition to inflammatory or inappropriate comments, unmonitored comment sections attract random advertisements guised as comments ("Great article! Get 10,000 Twitter followers for free. Click here!") and wholly off-topic trolling posts that may be violent, sexually explicit, or otherwise offensive. Preventing and removing this kind of content can be time consuming and expensive, which has resulted in many companies' decisions to eliminate public comments entirely.
Social media may be a better tool for comments and discussions.
One of the reasons you put content up on your website, however, – whether it be articles, opinion pieces, blogs, or other media – is to elicit responses and generate traffic. Turning off the comments takes away a convenient forum for people to respond to, share, and interact with your content.
Social media can be a great solution. Services like Facebook and Twitter have their own content rules (along with reporting mechanisms and algorithms to automatically monitor content). This can help you keep up with the sometimes overwhelming task of weeding out spam comments/responses, preventing wholly inappropriate or obscene postings, and blocking unwelcome commentators.
Social media is also a more immediate and accessible way for your online community to interact with and share your content; many users log in from their mobile devices multiple times per day and see notifications about posts they have interacted with as part of their default settings. Plus, you have the convenience of receiving notifications and monitoring interactions through your own social media login, rather than having to separately interact with your website platform. Social media services make it fairly easy to remove content at your discretion and report inappropriate content by other members.
Professional Content Creation Services
Blue Frog can help your business with all of its website and social media needs, whether that's designing and building your very first website or keeping up with multiple active social media accounts and sites. Our professional custom content creation team helps you publish the kind of content that starts discussions, and our social media marketing team helps make sure your online presence reflects your business's values and content marketing strategy. Visit us in person at our Des Moines, Iowa, or Denver, Colorado, offices, or check us out at www.bluefrogdm.com -- we can help your business thrive, wherever you are.