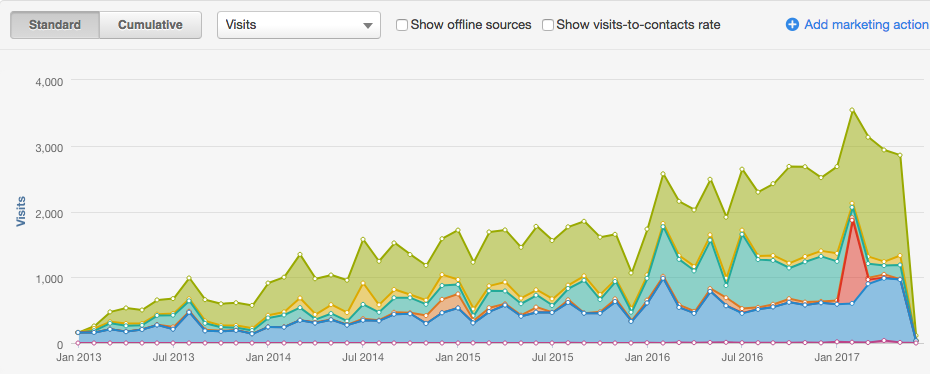 To efficient inbound marketing software is a must for an effective inbound strategy. With many different software solutions on the market today, how do you decide which one to use? In this article, we will look at a few reasons HubSpot is ranked #1 by marketers and why it may be the perfect inbound marketing software for you.
It has all the tools you need in one place.
HubSpot is the complete, all-in-one, inbound marketing package. You can utilize every inbound marketing tool in one place, including HubSpot's
Blogging tool
Social media publishing and monitoring tools
Landing page tool
Reporting tools
Email and workflow tools
If you don't want to mess around with running different parts of your inbound marketing through different platforms, then HubSpot is an ideal choice.
It's simple to use.
It's no secret that HubSpot's closest software competitor is Marketo. One of the main differentiators that separates HubSpot from Marketo is ease of use. No one wants to waste time with difficult software. HubSpot is extremely user friendly, allowing you to carry out inbound marketing campaigns with minimal effort.
It offers support when you need it.
HubSpot's software comes with great support. Every page within the platform displays a help box in the bottom right corner that users can click on to call or email a technical specialist at any time. HubSpot's support team is extremely knowledgeable and patient and strives to give their clients the quickest and most helpful responses to all of their questions.
It gives you valueable inbound marketing training.
HubSpot has an entire inbound marketing academy with courses and certifications ranging from basic knowledge of their software to web design, best sales practices, and beyond. You can learn everything you need to know about HubSpot and inbound marketing principles using their online courses (and even become certified for some bragging rights). Using the HubSpot Academy is a convenient and effective way to become an expert in inbound marketing.
If you want to learn more about HubSpot, check out their website. The HubSpot blog is full of great resources!
If you're ready to move forward with HubSpot but would like the help of an experienced strategic account manager, contact Blue Frog today to learn how our team can help.