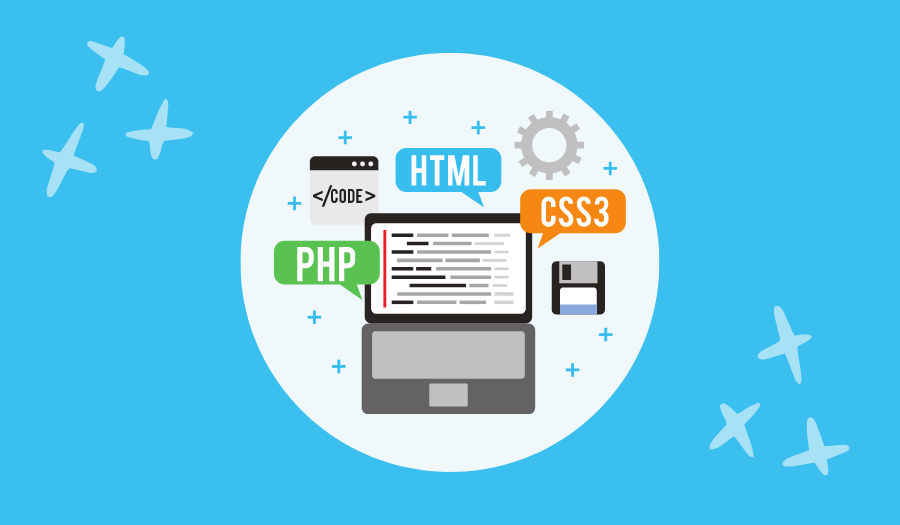 HubSpot's Content Management System (CMS) is a feature-rich platform built for marketers, developers, IT teams, and others who contribute to the creation and maintenance of websites. The CMS Hub provides SEO tools, website themes, adaptive testing, contact attribution reporting, a fully integrated CRM, a drag-and-drop editor, and more to simplify the process of building and managing your website and let you focus more on what you do best. In this post, we'll break down some important features and provide a few tips on how to use them.
HubSpot Themes
HubSpot themes are among the most powerful additions to the CMS. Themes give content creators more flexibility and offer more customization for websites. Customization and ease of use set themes apart from standard templates. With theme fields, developers can create settings that make it easy to change global styles in theme settings without having to muddle with any code. As a HubSpot customer, you can download a theme from the Theme Marketplace at prices ranging from $0–$1,200. The marketplace offers a wide variety of assets, which still include standard templates, so make sure to read the description before downloading or purchasing an item so you know whether it's a theme or a set of standard templates.
It's simple to make edits to your theme. Just navigate to the theme settings, located at Settings (Gear icon) > Website > Themes > View theme. You will see on the left side of the page all the settings the theme has to offer. Header, colors, typography, spacing, and forms are a few common settings that you can change in most themes. For example, if your theme offers typography settings, you can update this from your theme settings, and the updates will push live to your site without having to write any code. Typography is a common theme setting, but keep in mind there are essentially no limits to what settings a developer can create in a theme. Blue Frog can help you configure a custom HubSpot theme to suit your organization's needs.
Drag-and-Drop Website Builder
Creating a website can be a daunting task, but HubSpot makes it easy to build a branded website with the drag-and-drop editor. Visualize the experience as you build it by selecting from a large array of modules from the module library. A module is a reusable component that can be added to a page on drag-and-drop areas. For example, a team member module could be added to a page to display team members and their bios, giving your team full control of the content, such as adding, editing, or deleting members. This makes updating your site a breeze.
If you're interested in learning more about what you can do with custom modules on your HubSpot site, a certified HubSpot CMS developer can help.
Integrations
The HubSpot App Marketplace offers over 1,000 integrations that span use cases in marketing, sales, service, and more. This customer-centric solution makes it simple to connect other apps needed in your tech stack. HubSpot has improved its integration capabilities that allow partners to build media apps, event apps, workflow integrations, and more. With the new data sync feature, data between apps are always consistent and up to date regardless of how many resources are added to your tech stack. Take a look at the data sync-enabled apps or click here to learn more about data sync.
Security
It goes without saying that the security of your website should not be an afterthought. One of the most critical security measures is to have an SSL certificate enabled on your website. HubSpot automatically provides an SSL Certificate when you connect your domain so you can sleep soundly at night knowing your data is secure. SSL verifies the ownership of your website, prevents attackers from creating a fake version of the site, and most importantly, the lock icon in the URL bar conveys trustworthiness to users. To get SSL through HubSpot, you must be a customer and have your domain connected.
Plans
HubSpot offers a few different plans to choose from: Starter, Professional, and Enterprise. Each is designed to solve specific problems for small businesses or large enterprises. Each plan comes with hosting and support. Professional and Enterprise plans come with 24/7 phone, chat, and email support from real humans, and all CMS Hub users get access to the HubSpot Community, HubSpot Academy, and Knowledge Base.
HubSpot's CMS Hub takes the guesswork out of managing your website. To learn more about HubSpot's features and how they can help you grow your business, check out our HubSpot page or browse the Blue Frog blog.