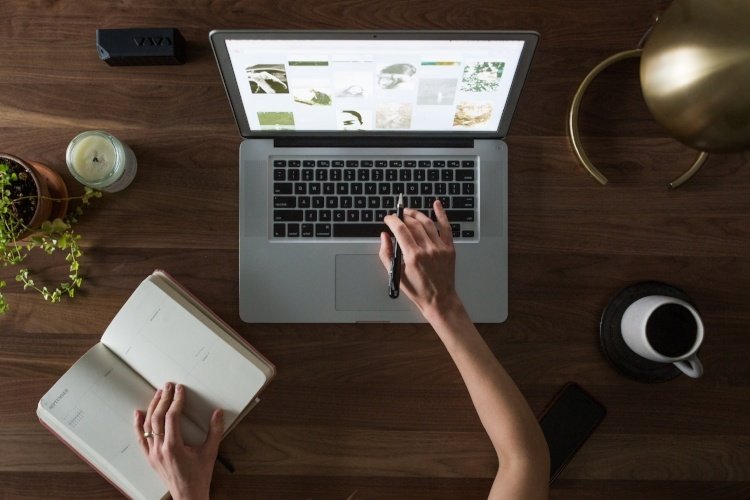 In a study Raven Tools conducted from February 2013 to June 2015, 78% of on-page SEO problems they found were image related. During this time, Raven's site auditor crawled more than 200 million web pages, finding that image-related problems were much more numerous than other common issues, including those involving meta descriptions, links, and online visibility.
Missing image titles and alt attributes and broken or missing images contributed to the list of problems that were found. To find out if your website has SEO issues relating to imagery, conduct an audit yourself! It's simple—just copy and paste your website link into Raven's Site Auditor (or another free online auditor), and the pages throughout your website will be analyzed.
If you learn you have image issues, don't panic. They're pretty easy to fix. Today, we're going to discuss how to name your image files, what types of files are safe to use on your website, and other important tips to help you optimize your website like a pro!
Images Must Be Legal
First off, make sure you choose the right images to use on your website. It's best to take your own photos so they're unique to your business. However, not everyone has a professional photographer on staff or the ability to create their own photos. Don't worry—the internet is full of free images for commercial use as well as images you can purchase to own and modify as you see fit. Make sure the images you use are legal to use and don't carry any copyright restrictions.
Make Sure They're Also Relevant
Make sure the image you choose is relevant to the page it's placed on as well as the content on the page. If you've written a blog post called, "How to Tie Your Shoes," for example, you'd naturally want to find a photo of someone tying their shoes, shoelaces, or something closely related to the topic. The image itself doesn't necessarily directly impact SEO, but using relevant images only helps both the user and Google understand what your article is about. If you use an image of something completely unrelated, such as a crying baby, you'll probably confuse the viewer. Additionally, if your article about tying your shoes has an image called "crying-baby.jpg," you'll also confuse search engines. The title of your article, the content on the page, and the image should all relate to each other to create cohesiveness.
Use the Right File Type
When downloading or saving your images, make sure you choose the correct file type. JPEG, PNG, and GIF are the most common and will all be indexed properly by search engines. JPEGs are great for larger or more complex images; PNGs work well for graphics with transparent backgrounds or downsampled photos; and GIFs are file types commonly used for animations.
Resize
Make sure your images are the correct file size as well. If you have a huge file on your page, it could take a long time to load, and you could quickly lose your visitors! The smaller the file size, the quicker the load time. If you create or resize your photos in Adobe Photoshop, make your image is the size you want it to appear on your webpage, and then click File > Save for Web to further reduce the size. If you don't have Photoshop, you can find various online photo size reduction tools to edit your images. Typically, try to reduce file sizes to 70kb or less. This may not be possible for larger images, but it's a good goal to try to hit.
Name Your Images
Rename default image file names so they're descriptive and accurate. If your photo of a kid tying his shoes is called IMAGE001.jpg, you could rename it "kid-tying-shoes.jpg" to accurately describe the image and the article content, which will help Google match your article with consumers' search queries.
Incorporating keywords into your image file names is another smart idea. If you're trying to rank for the phrase "how to tie your shoes," you could incorporate this phrase into your image name. While the consumer won't see the actual file name, search engines will. Make sure you don't make your image names too long or stuff multiple keywords into them, however, or they could appear spammy. Above all, make sure your image names are accurate and fit the context.
Add Alt Text
Alternative (alt) text is different than the file name. The alt text is what people will see when they hover over an image on a web page with their cursor. It will also appear on a page if the image, for some reason, doesn't load. Here, you need to accurately describe the image again. Don't keyword stuff, but try to add a relevant keyword or phrase into your alt text as well. Your alt text can be the same as the file name as long as it's appropriate. Use plain, comprehensible English, or you could be penalized.
Good: "how to tie your shoes"
Bad: "how to tie shoes kid tying shoes tying your shoes denver colorado"
If you need help optimizing your website or believe it's time for a website redesign, hand over the reins to the professional designers, strategists, and writers at Blue Frog Marketing. We can handle all of your inbound marketing needs, from optimizing your website to converting leads and helping you close sales! Contact us online anytime. If you'd like to learn more about our services or you're ready to get started, click the image below to schedule a free consulation with us.
Our physical offices are located in Des Moines, Huron, and Denver, but we work with customers across the country. We'd love to work with you, wherever you're located. We hope to hear from you soon!