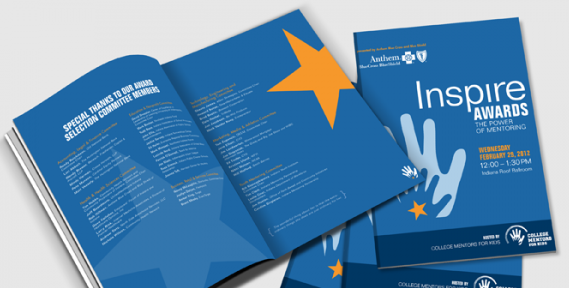 When you want printed materials for your business, quality and turn time are top priorities. To ensure that you have print materials that convey the professional image you want for your brand when you need them, look for a local print marketing company with broad capabilities to produce high quality printed materials in house that has a solid reputation for great customer service.
Local
If you need print materials quickly, nothing beats getting them locally! Buying local means you can skip the time, expense, and environmental impact of shipping materials over long distances.
Working with a local printer also lets you make a more personal connection with the people who will be designing and printing your materials. Commercial print projects involve a lot of elements that you may not be familiar with; so, having someone local who can walk you through the many choices you have to make and show you examples in person can make a tremendous difference in your ability to visualize the end product before it arrives at your doorstep.
In-House Capabilities
Printers that have the ability to produce a broad range of products in house (as opposed to a print broker or print management company) will be able turn projects around more quickly than those who have to outsource much of the work, which often happens because of the large expense involved in acquiring the latest commercial printing equipment. While partnerships among printers can allow them to deliver a broader range of products through cooperation, involving additional printers can add time to the process and make it trickier to know the level of quality you can expect for your specific project.
Customer Service Reputation
One of the most important things to look for when seeking the best quality with the quickest turnaround is a printer's reputation for customer service. Look for reviews and testimonials, ask for references, and ask others for recommendations. If a print marketing company has highly satisfied customers, it's a strong indication that they do a good job determining what customers want and need from their print projects, communicating expectations, and promptly delivering a high quality product.
Blue Frog's Print Services
Blue Frog Marketing is a full-service marketing company based in Des Moines, Iowa. While we provide both online and print marketing services to clients across the U.S., we do much of our commercial printing in house at our Des Moines facility. Our graphic designers are available to help you with anything from branding and logo design to the final details of your project. We are dedicated to providing exceptional customer service throughout every step of the process, and we guarantee 100% satisfaction with the final product. Because of our extensive in-house capabilities, we're able to offer the highest quality materials at some of the best prices and fastest turn times in the business. We can produce all of the following items in house:
Digitally printed envelopes
Short-run printing (fewer than 10,000 pieces smaller than 12" x 18")
8 ½ x 11" booklets
Fulfillment projects (customized boxes that contain print materials and a gift)
Direct mail postcards (including mailing to your targeted contact list)
We also provide bindery, trifolding, perforation, round cornering, and other processes that give your project just the right finishing touches.
If you'd like to talk to Blue Frog about your printing needs, give us a call or contact us online for a quote. You can also get a look at some of the work we've done for other successful businesses in our portfolio.