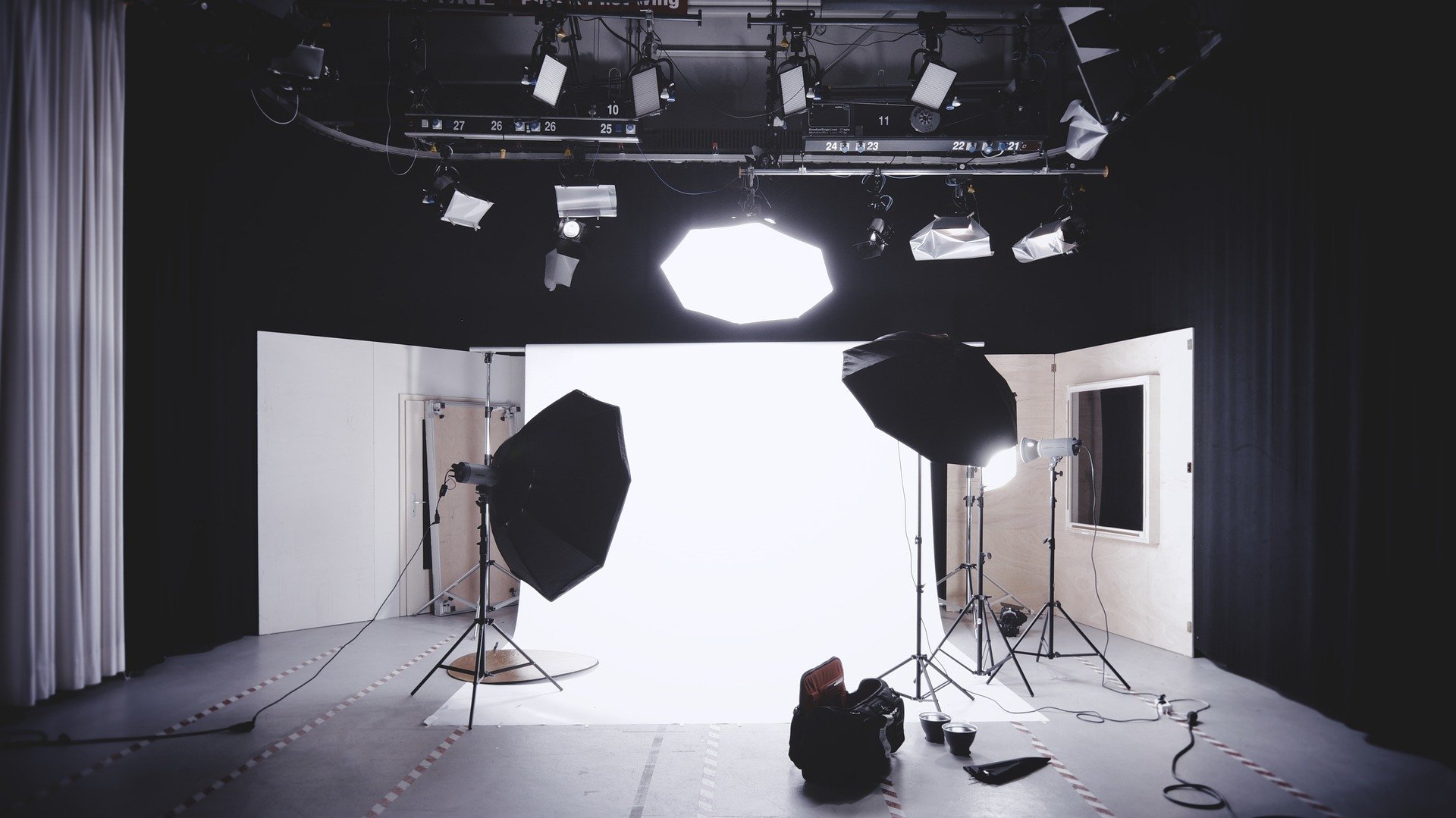 A big component of a video shoot is wardrobe selection for the talent. Not only does it need to be flattering on camera, but it also has to fit the theme of the shoot. Luckily, today's technology is more forgiving than in the past; however, it's important to keep a few things in mind when selecting wardrobe. The three major areas of concern when choosing what to wear are pattern, color, and shape. Additionally, there are specific things to keep in mind for women's and men's wardrobes.
Just for the Ladies
Women should avoid bright, huge, flowery patterns as well as reds, oranges, and stripes. You can spice up an outfit by adding a scarf. Wear clothing that flatters your figure to reduce the effect of the lens. If you plan to wear a short skirt, make sure that you're comfortable in it and know how to sit without constantly tugging to keep it down.
Just for the Gentleman
For men, a shirt with some type of collar looks better than a t-shirt—unless you're going for a casual look for your video; then a classic tee is fine. Jackets also look very good, especially with good tailoring to define the waist. The jacket can be a solid color or have a faint low-contrast pinstripe or pattern. A light blue, cream, or burgundy shirt will usually look a lot better under the jacket than a pure white shirt.
For Everyone
Dress comfortably
It's only natural that a person being recorded on camera will want to look their best, but you don't want what they wear to negatively impact their performance. If a person is uncomfortable on camera, it will show, so it's a good idea to have them choose an outfit that makes them feel relaxed and confident. A suit jacket might look great, but it can also be restricting for some people. Too many layers can get warm under the lights or in certain weather. It sounds simple, but small details like these can make a big difference when it comes to how the folks on camera perform.
Dress the role
If you are shooting a professional interview, you should look the part. Match the outfit you're wearing with the subject matter. You wouldn't want to wear a suit and tie for interviews at a rodeo, and you certainly wouldn't wear a t-shirt for an interview with the governor. If you are shooting a studio interview, you should be dressed in typical broadcast attire: shirts, ties and jackets for men; skirts, dresses, or pantsuits for women.
Say no to logos
This might not come up often, but when creating video marketing content, you probably don't want another brand splashed all over the screen. Make sure on-camera folks dress professionally for the day and leave the Nike sweatshirts at home. However, if you have attire that has your logo on it, absolutely wear it!
Leave the big jewelry at home
I'm not saying married people need to discard their wedding bands for the sake of the camera, but you want to make sure any jewelry worn doesn't distract the viewer. Dangly bracelets and earrings, elaborate necklaces, or large broaches can be noisy, create a shine, or otherwise distract viewers. Again, you want to keep your audience focused on the message, not your talent's bling.
So there you have it—six simple tips to help you dress appropriately for your next video project. If you need assistance with or are looking to outsource your next video project, take advantage of Blue Frog's video services. We can manage your complete video marketing strategy from concept and design through production and promotion. Get in touch with Blue Frog today to discuss your next project.