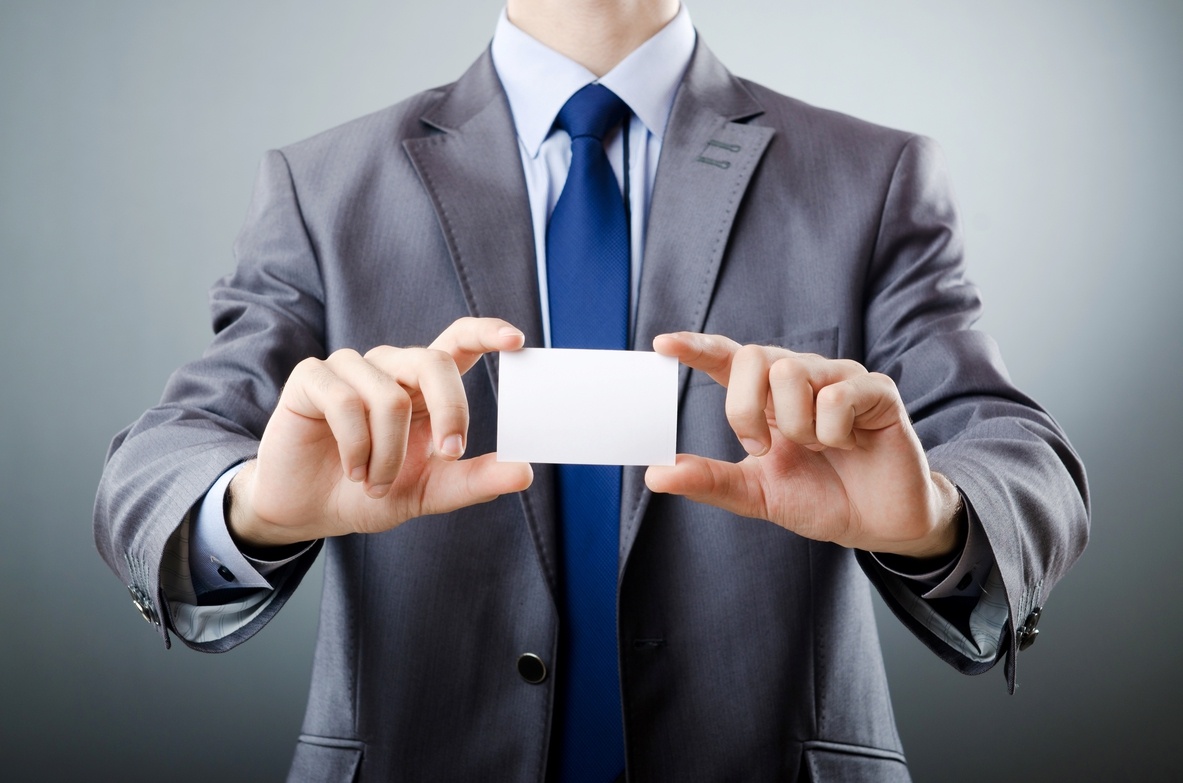 In Japan, exchanging business cards is part of an elaborate etiquette ceremony known as meishi. After bowing, the giver offers a card with both hands; the recipient receives it and carefully reads, studies, and memorizes the card. A quality card is a reflection of its owner's rank, importance, and dignity, as well as a vehicle to exchange contact information. While western business card exchanges don't usually involve the same level of ceremony, cards are part of your first impression of someone. What would you think of a contact that gave you a shoddy, poor-quality card, perhaps with incorrect or out-of-date information? Even the less egregious mistake of having a cheap, boring, plain-white rectangle with only your name and contact information can ensure that your card finds its way directly to the recycling bin rather than into the contact folder. Despite today's online, super-connected and technologically advanced culture, there are still many practical reasons to have tangible business cards.
How do you design a great business card that makes a lasting impression?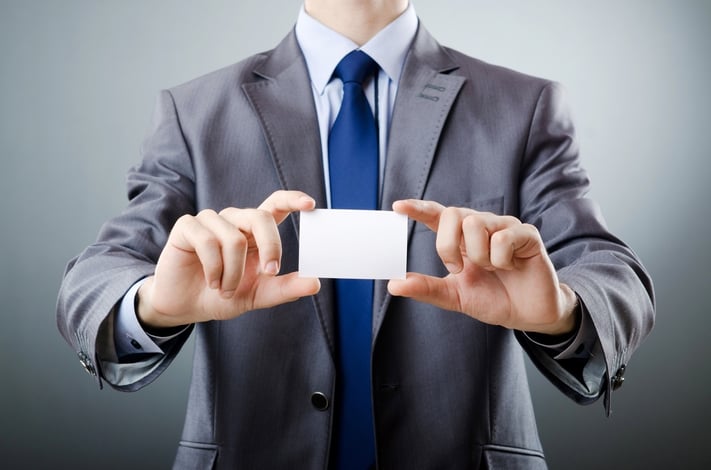 Know Your Audience
If you're a photographer, your clients will expect you to have a beautiful card that represents your skills and artistry. Creative types and freelancers benefit from having unique, memorable, funny, or charming cards that reveal your talents and personality. On the other hand, if you work in a more traditional industry like law or accounting, you may tend towards a clean, simple design printed on excellent quality card stock. Choose your design with your intended recipients in mind. How do you want them to view your brand: quirky, unusual, and innovative or conservative, classic, and timeless? Your card doesn't have to be expensive to be effective, as long as you make the right choices that resonate with your target audience.
Choose Your Basics with Care: Size and Shape
Traditional rectangular business cards are standard for many industries. They are conveniently large enough to not get easily lost but small enough to tuck into a shirt pocket, wallet, or card case. Tiny, square, or oversized cards run the risk of being an unwelcome or cumbersome inconvenience for their recipients. But there are creative ways to think outside the (literal) box without completely abandoning the traditional style or convenience of the 3.5" x 2" model. Some possibilities are standard-size cards that fold, tear, or convert into other shapes, or that have irregular, rounded, or cut-out edges and die-cut details.
Design for Creativity and Clarity
Most of all, your cards should communicate who you are and what you do. The most charming and unique card in the world is a failure if its recipients can't tell the nature of your business (and why they would want to keep you as a contact). Make sure that you use good design principles: a good balance of content and empty space, readable typefaces, engaging graphics, and attractive colors and styling. If your business has a great logo, emphasize it!
Add Features to Enhance Your Offering
Besides your contact information, include any additional information toward which you'd like to steer your contacts for their next interaction with your brand. This could be a website, a Twitter or Instagram profile, or an online portfolio address. Using QR codes (those little blocks of black-and-white squiggles and dots) is another way to direct a cardholder to a website, coupon, or portfolio directly from your card. Some cards even have information stored in the card itself, operating as tiny USB drives or playable media.
Finish with Flair
Once you've chosen a size, shape, and design, make sure you nail the finishing touches. Choosing a quality weight and texture of card stock, selecting vibrant colors, and enhancing your design with foil stamping, raised lettering, or UV coating can take your design to the next level. Business cards that communicate your personality and brand can enhance their value as part of your overall marketing strategy. Are you getting as much as you could be out of your business cards?
Whether you want to enhance your current design or create a whole new, distinctive card design, Blue Frog's team of professional graphic designers can help. From conceptualization to completion, our design and print services will help you create business cards you're proud to give out.