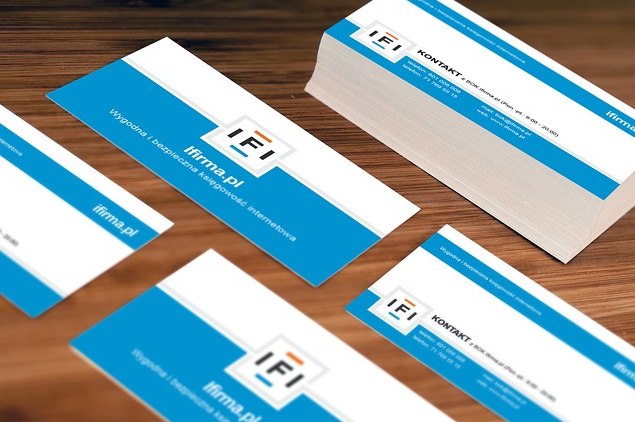 No, business cards aren't gone yet. The business cards of today are distinctive, design-savvy, and memorable. The trick to a successful card is having cards that make an impression. Here are ten trendy ideas to help you play your cards just right.
1. Letterpress
Letterpress is back and better than ever. The process involves inking metal type arranged in a specified design, which is then pressed onto paper. The vintage look is in right now, but make no mistake: it's far from old-fashioned or outdated. Today's letterpress adds a sophisticated, stylish edge to ordinary calling cards.
2. Painted edges
Edge-painted (or "ink-edged") cards are exactly what they sound like – normal cards brushed with color along the sides. This is a great way to add a pop of your company's color to your card without being overwhelming or gaudy. As an added benefit, a stack of these brightens up your office space.
3. Unique shapes
Bored with the standard 3.5 x 2-inch rectangle? Try something a little more avant-garde, such as a circular or triangular card or cardstock shaped like your logo.
4. Objects
Business cards don't have to be, well, cards. For a three-dimensional twist, print your company's info on a small object that represents your company. This option allows you plenty of room to be creative. Think combs for a hair salon, corks for a winery, or keychains for a mechanic.
5. Cutouts
Paper business cards are getting a techy update. Laser-cutting techniques slice decorative elements and text out of cardstock with sharp precision. Utilize a cutout that symbolizes your company in a unique way.
6. Not just paper
Think outside of the (cardboard) box. You can have business cards printed on any number of thinly cut and pressed materials, from wood to metal. Wood can then be engraved and metal etched, adding texture to your card.
7. Booklets
Not ready to make the leap to 3-D objects? A foldable business card stands up on a desk and opens to reveal your information inside.
8. Foil
Foil, while not a good idea to use for small print thanks to its low readability, is excellent for making larger details or letters pop. The shine gives the cards glamour. Cards with foil accents are excellent for industries whose promotional materials should be a little more fun and upscale, such stylists, beauticians, crafting, party planning, or artists.
9. Translucent
If you're seeking something with a contemporary vibe, print your cards on thin sheets of sturdy plastic instead of paper. Concerned about picking out words against a clear backdrop? You can opt for frosted plastic to make them more opaque or use solid-printed blocks for text.
10. Two-tone
This type of cards feature a company logo, symbol, or other design on the front and information on the back. The front and back are usually printed on contrasting colored backgrounds. Black and white is a popular option for two-tone cards, as the color combination is bold while still being sleek and professional. The two-tone look is often minimalistic, as very little text is printed on the front of the card.
Feeling inspired yet? While some of these designs cost more, spending the extra money to make your company stand out does more for your business than hundreds of regular cards that get thrown in the trash. If you're unsure which look fits in with your brand best, we can help. Blue Frog Marketing in Des Moines can also assist with design and printing needs. Give us a call today at 515.221.2214 to explore what our services can do for your business cards.